Covid Travel Insurance: Travelling abroad
The coronavirus outbreak began in China, in the Wuhan poultry and seafood market exactly. It was declared a global pandemic by the World Health Organization on 11 March 2020. The epidemic has spread around the world with health crisis management and various consequences for different countries.
The year 2021 began with the vaccine for many countries. While waiting for the entire population to be vaccinated, the epidemic is experiencing new waves of contamination, especially with variants of the virus. Mondassur advises you on international health insurance that supports this type of condition. This article is updated very regularly in view of the rapid evolution of the global health situation on: the evolution of the epidemic worldwide, the symptoms of the disease with the precautions to protect against Covid-19, international health insurance to cover you against Covid-19, the limitations of travel abroad with Coronavirus. Mondassur now includes coverage in most of its international insurance for medical expenses related to Covid-19 and epidemics.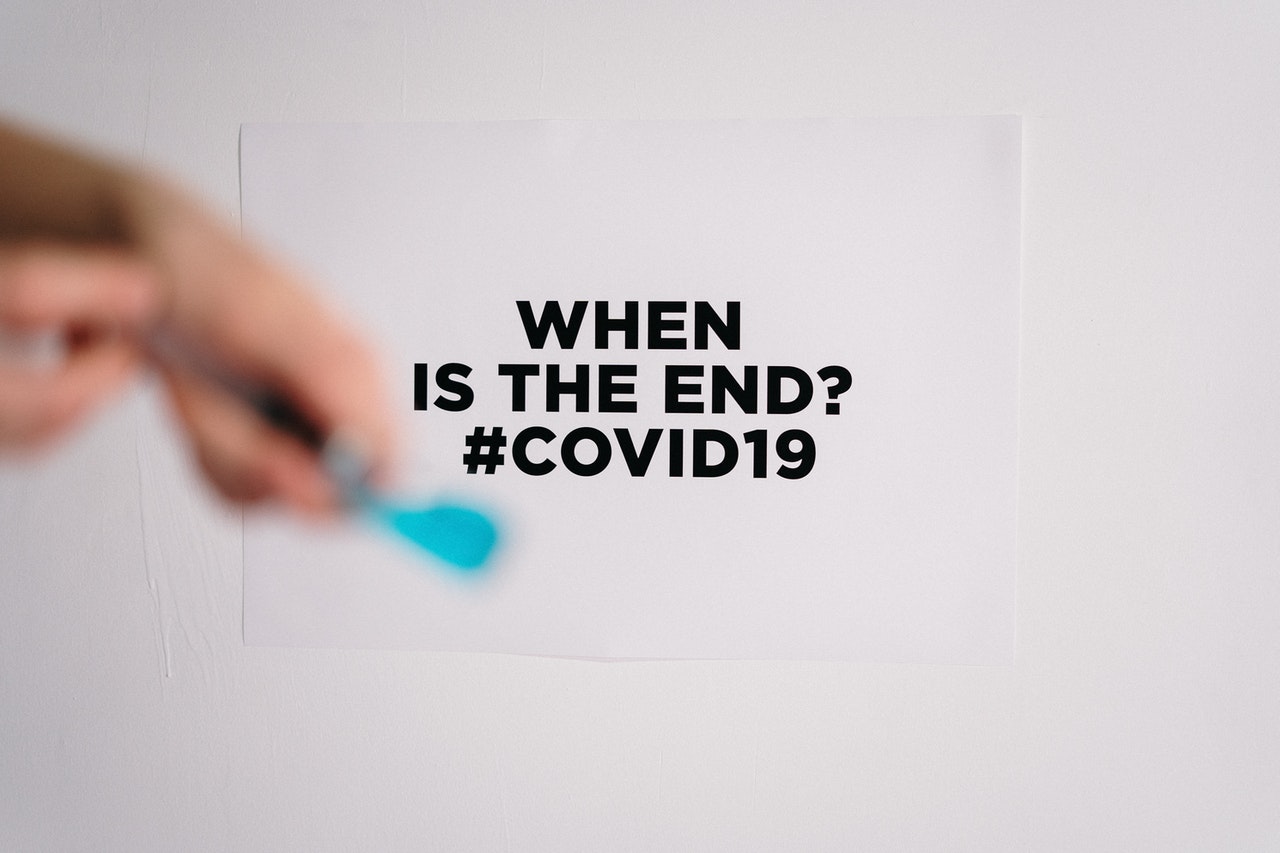 How to travel with the coronavirus outbreak?
Many countries have taken measures to control the arrivals of aircraft from affected areas and some countries have closed their borders to prevent the spread of the virus. With the health crisis continuing, many countries require a negative PCR test before they arrive on their soil. How much does a PCR test cost if you have to do one?
Some countries have policies in place to welcome travellers with the confinement of new arrivals in quarantine (or fourteen) either systematically, in case of fever detection or positive Covid-19 tests on arrival at international airports. Travellers must then either be able to prove that they have accommodation to spend their quarantine, or they are placed directly in establishments dedicated to the reception of infected people. Some countries ask you to stay in a dedicated facility until you get the results of the tests carried out on arrival. S'ils sont négatifs, vous êtes libres de circuler. For persons arriving in France from "third" countries (outside geographical Europe), they must complete a derogatory travel certificate and a certificate on the honour of non-contamination at Covid-19.
WHO and the health authorities of the various countries are very vigilant about monitoring the epidemic and precautions are to be taken with great attention. The peak of the epidemic varies from country to country and the date of the onset of the health crisis. The World Health Organization, WHO, recommends following precautionary health measures in accordance with local instructions from each country.
We must keep the "barrier gestures" for many more months.
What boundaries are opened with coronavirus to travel?
The evolution of the situation is daily according to the progression of the epidemic, the success of periods of deconfinement in the different countries as well as the statements of the different governments. Some countries announce mandatory "fourteen" periods upon arrival in the country, but exemptions can be extended as they go along. Some destinations remain completely closed, such as China, which makes it very difficult to enter its territory with the requirement of 2 PCR tests of less than 48 hours, a strict quarantine once there and conditions of access almost limited to the family rapprochement of the Chinese. Regarding the opening of EU borders with countries outside the EU, the list of non-EU countries is regularly updated. Here are some of the European Union's regularly updated sites:
Check the borders of countries that are re-opening following Coronavirus.
Check out the main information on theevolution of the health situation in the world following Coronavirus.
What Coronavirus insurance with international health insurance?
Mondassur offers various international insurances covering medical expenses related to Coronavirus. Some countries require you to have medical insurance covering Covid-19. This list evolves regularly, here are the main countries known to date requiring a certificate of insurance to present before boarding the plane:
Africa: South Africa, Lebanon, Tunisia, Egypt, Israel, Namibia, Seychelles
Asia: Saudi Arabia, Cambodia, China, United Arab Emirates, Israel, Jordan, Mongolia, Nepal, Pakistan, Sri Lanka, Russia, Thailand, Ukraine,
Americas: Argentina, Bahamas, Brazil, Chile, Costa Rica, Cuba, Ecuador, Jamaica, Mexico, Paraguay, St. Martin, Dominican Republic
Oceania: French Polynesia, Seychelles
You will be covered by good international health insurance like those in our Gold range worldwide. You will also have the opportunity to be covered as soon as you join given the urgency that this infection may have. Mondassur advises you to take out international health insurance such as GoldExpat if you live abroad or GoldStudent if you are studying abroad. Simple repatriation assistance guarantees will not cover you. You will be covered in your country of expatriation and also if you return to France or if you are traveling.
As far as travel insurance is concerned for your vacation or studies,in general epidemics are not covered. Many of our international travel and student insurance policies now cover Coronavirus-related medical expenses. We invite you to make a quote forthe most suitable travel insurance for your situation. You can of course contact us by email or phone explaining your situation for better advice.
What are the symptoms for the coronavirus outbreak?
Clinical symptoms are those usually observed during winter flu epidemics, such as diffuse muscle pain, fatigue, runny nose, muscle pain. In a second time, come fever and respiratory signs (cough, respiratory discomfort, chest pain). The incubation period is on average 5 days and the installation of the disease is gradually done in contrast to a more brutal flu. Latest findings indicate that the virus could be present in the body for up to 20 days. Depending on the severity of the clinical signs, maintenance is required in the hospital for 20 of the patients, 5 of whom are in resuscitation. In 30 to 60 people, infection causes little or no clinical manifestations. The major health crisis stems from the fact that complications of infection start very quickly and are very serious with a life-threatening condition requiring intensive hospital resources. These complications affect only a small part of the population, the majority of other people can carry the virus without being sick.
Coronaviruses (Cov) are a family of viruses that cause damage to your health ranging from a common cold to more serious diseases such as SRMO or SARS. The most vulnerable people are the most affected and should follow these precautions carefully. These include the elderly, people with chronic diseases, newborns and pregnant women. The case case rate is around 3 to 5.
Follow the evolution of the pandemic and the affected countries.
What precautions should be taken to protect yourself from coronavirus?
Do not move in public groups if the presence is not essential (markets, shopping malls, train stations, airports… etc.)
Decrease your social contacts many countries around the world have called for total containment (nearly 4 billion people were confined at the end of April 2020)
Wear masks when travelling outdoors or in contact with a sick person
Wash your hands very frequently, especially before meals
Consult as soon as symptoms appear and remain confined
Contact emergency services if your health worsens with symptoms
Here are the "barrier gestures" and hygiene rules applicable in summary:
Keeping away from others, minimum 1 metre
cover your mouth or nose with a tissue or clothing when coughing or sneezing (use your elbow!),
use a mask in transport or public places
wash your hands regularly and avoid carrying your hands to your face
stay at home without non-essential travel for a person with symptoms of respiratory infection
What are the consequences after this coronavirus attack?
The consequences of this unprecedented health crisis are enormous and the more the vaccination of populations is delayed, the greater the economic and health damage. We hope that this crisis will make the greatest number of citizens, political and economic leaders understand the priority to be given to the health of men and that of Nature. Nature includes many healthy carriers of viruses, which if continued to be abused, could trigger even more deadly health crises. This means strong and coordinated global measures to protect the environment, health, education and combat future pandemics. We're just passing through this planet. Viruses know no borders as this crisis proves, nor pollution and environmental degradation.
In a more concrete way to fight this coronavirus, the vaccine available since the end of 2020 is a huge hope and a great victory. The best scientific teams from around the world have invested in the subject and have managed to manufacture several vaccines in record time. Economists and governments expect a recovery in the second part of 2021 that can be shifted until 2023 for certain sectors.