Are you looking for international student insurance? Do you want to reconcile your travel desires, new horizons with your studies or an internship abroad? Going to Erasmus?
Even if you are young and healthy, it is essential to take out insurance for your studies abroad or for your internship. You will be able to anticipate financially any unforeseen events that would occur during your stay (accident or epidemic such as Covid).
The European Health Insurance Card and the assistance services of your credit card do not work or are insufficient even if you travel within the European Union.
Here are our tips for comparing the many insurances for international students.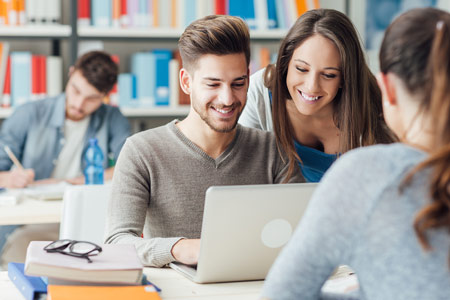 Choosing insurance to study abroad according to the destination
International student insurance does not necessarily have to be the same if you leave for a few months or, on the contrary, several years and if you stay in Europe or go to more distant destinations.
You are going to a country with a high medical cost, you have to choose a contract with good health coverage abroad like Student Global. This is essential for the USA, Canada and some 20 other countries around the world such as Singapore. Medical costs are very high.
You go to a country with a low or medium medical cost, you can choose an international health insurance with lower guarantees. Your risk will be lower in financial terms. You will be able to benefit from coverage of your social security or insurance from your country of origin. It will also be easier to repatriate. This is the case for European students leaving for Europe. Coverages like the Student Budget or Student Backup may be sufficient.
In any case, if you are going abroad for more than 90 days,make sure you have insurance for international students who also cover you for long-term stays. Gold Student insurance will cover you that you already have insurance from your home country or that you do not have any insurance abroad.
Choosing cheap international student insurance
The budget is of paramount importance to a student and every euro counts. Nevertheless, it is essential to compare what is comparable. Especially not to limit yourself to the only comparison of the price. There is no point in taking out "cheaper" insurance that does not correspond to your situation because it will not cover you in case of need. Our advice:
Take a good look at the guarantees before subscribing and ask the questions.
Coverage or not by a 1st health plan.
The analysis of exclusions: pre-existing conditions, sports, use of motor vehicles… Etc.
The responsiveness of the insurance to your questions: you must be sure that you will be taken care of immediately in the event of a major problem abroad
I'm going to study on Erasmus program
If you are an Erasmus student and are going to study in a European country, the Gold Student insurance corresponds to you in its Backup or Budget formulas. You already have your first social insurance coverage in your country with the European Health Insurance Card (EHIC). Be careful, this card does not cover everything. That is why it is important to take out additional insurance. The Student Backup formula is limited to accidents and includes repatriation assistance, which is not included with the EHIC.
The Gold Budget formula offers the best price guarantee ratio for an Erasmus student. Your medical expenses are covered without deductible and at 100% of the actual costs. Safeguards such as repatriation and civil liability are included. The medical platform is available 24 hours a day and you can easily subscribe online.
My university requires insurance with very specific criteria
If your university requires you to provide them with proof of international health insurance that meets a number of very specific criteria, choose a contract designed in accordance with these requirements. This is quite often the case in the United States, our advice: Student Global. This insurance covers hospitalization at 100% of the actual costs, up to 500,000 euros. It supports the expenses of routine medicine (consultations, analyses, including mental illness, maternity etc). We can complete your certificate, waiver, within 24 hours for your university.
I am looking for a top upinternational student mutual
Are you going for less than 6 months to study abroad and you are looking for economic health insurance to supplement your coverage with repatriation assistance? We offer Junior International insurance.
Many insurance schemes for students going abroad are often supplementary insurance to an already existing health scheme. The mutual insurance of your parents for example will be in addition. This means that if the social security of your country of origin does not cover you, you will not be reimbursed for your health expenses abroad.
Why go through Mondassur for international student insurance?
Mondassur has specialized for more than 20 years in insurance for students abroad. We compare market contracts as a broker specializing in international health insurance. We offer contracts negotiated directly with insurers to allow you to benefit from the best rates and the best guarantees. We guarantee you the direct management of your health claims through a 100% online platform to speed up the processing of your claims.
Don't hesitate to apply for an online quote (it's free of course!) and contact us if you have any questions!