Do you dream of travelling, new horizons and reconciling these desires with your studies or an internship abroad? Don't hesitate, trigger these opportunities or seize the opportunities available to you, it will be a rewarding experience in any case. However, even if you are young and healthy, don't forget to take out international health insurance. This is an essential step in preparing for your departure abroad. You will be able to anticipate financially the possible unforeseen events that would occur during your stay. Keep in mind that most of the time the European Health Insurance Card and your credit card assistance services are not enough.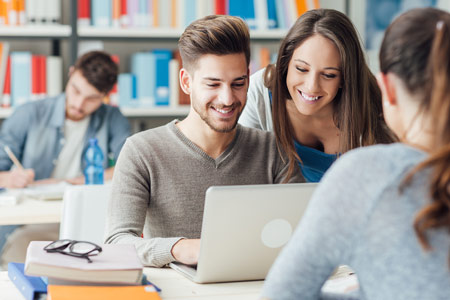 I'm going to study or do an internship abroad
Whether you're leaving for a few months or a few years, it's important to make sure you're a student abroad. If you are going to a country with a high medical cost, it is essential to choose a contract with good health coverage abroad such as Student Global. This is particularly important for the UNITED States, Canada and about 20 other countries around the world with very high medical costs. We offer insurance with 3 levels of coverage: Student Global, Student Budget and Student Backup. The insurance pays 100% of the actual costs for medical expenses, and in case of hospitalization you will not have to advance any costs. All you have to do is contact the platform directly (available 24 hours a day), and they will contact the hospital. If you are going for more than 12 months as part of a study abroad or an internship for example on a J-1 visa, you can benefit from this insurance with staggered payments.
I study abroad (outside the USA – Canada)
If you are travelling to a destination other than the USA or Canada, the 1st euro Gold Student insurance will cover you everywhere. We recommend Student Global or Student Budget. The Student Backup formula is limited. If you have Social Security, you will surely be interested in Junior International insurance. From $27 per month, your medical expenses are covered without deductible and 100% of the actual costs, with guarantees such as repatriation and civil liability. The medical platform is available 24 hours a day and you can easily subscribe online.
My university requires insurance with very specific criteria
If your university requires you to provide proof of international health insurance that meets a number of very specific criteria, as is quite often the case in the United States for example, we have a contract that has been designed in accordance with these requirements: Student Global. This insurance covers hospitalization at 100% of the actual costs, up to 500,000 euros, covers the expenses of routine medicine (consultations, analyses, including mental illness, maternity etc. ). From $71 per month.
I come to study in Europe and I am not a European resident
Are you about to study in France or in a European Union country and need insurance that meets the criteria for obtaining your visa? We can offer you student health insurance that will cover you for the entire stay within 365 days: Europe Access Studies, starting at 42 euros per month.
Why go through Mondassur to find international student health insurance?
Simply because Mondassur as an international health insurance broker helps you compare the best contracts available on the market. In this way, you will easily find the formula adapted to your destination, your situation, your criteria and those of your university or your company if you leave as part of an internship.
Don't hesitate to apply for an online quote (it's free of course!) and contact us if you have any questions!