Visas and Health Madagascar
The French still cultivate privileged ties with Madagascar, the Red Island with its exceptional charm delights the eyes and fills the soul. They are the second largest foreign community on the island. The reasons to come to live in Madagascar or to go on holiday on the island are numerous. In any case, whatever your project, consider taking out travel or expat health insurance for you and your family. This will avoid possible financial, health, and legal complications in the event of an unannounced accident. We advise you to favour contracts whose guarantees cover repatriation, hospital costs, civil liability and other emergency medical expenses.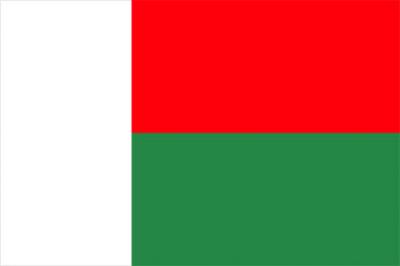 Political regime: Republic
Capital: Antananarivo
Area: 587,040 sq km
Population: 18 million
Languages spoken: Malagasy, French
Currency: Ariary
Visas Madagascar
If you are a French national, you need an entry visa to Madagascar. You must be able to justify a Return or Continuation ticket (with visa or residence permit for the country of return or continuation if necessary). Arrival and exit must take place within six months of the date of issuance of the visa. The duration of the stay is a maximum of 90 days.
French Embassy in Antananarivo
3 rue Jean Jaurès – Ambatomena – BP 204
Antananarivo 101
Tel: 261 22 39 898
Fax: 261 22 39 927
Madagascar Embassy in Paris
4 Raphael Avenue
75016 Paris
Tel: 01.45.04.62.11
Fax: 01.45.03.58.70
Email: accueil@ambassade-madagascar.fr
Vaccines and safety in Madagascar
Vaccines and local diseases
The yellow fever vaccination certificate is required for travelers over one year of age.
For adults, don't forget vaccines for tetanus, polio, hepatitis A and B, meningitis A and C and for at-risk groups: tuberculosis and rabies.
For children, don't forget vaccines against diphtheria, tetanus, whooping cough, polio, tuberculosis, measles, mumps, rubella, hepatitis A and B, (long stay), typhoid (long stay for 5-year-old travelers and older).
In Madagascar, the following diseases are common: Amibiase, spider, snakes, fish and scorpions bites, ascaris, bilharziosis, cholera, hepatitis A and B, sexually transmitted diseases, meningitis, malaria, polio, plague, rabies , AIDS, tetanus, tuberculosis, typhoid.
Security in Madagascar
The risks associated with ordinary crime are high. Uninhabited areas, including national parks or beaches, are conducive to attacks by armed gangs, sometimes of great violence. Moreover, the rainy season in Madagascar can be very intense, so you should pay attention to the weather and follow the current safety advice. As such, please visit the France Diplomatie website for more information.
Health insurance and repatriation in Madagascar
Why take international health insurance when travelling or living in Madagascar? Simply because health spending quickly reaches very high amounts abroad. In addition, the repatriation guarantee is an essential criterion. In the event of a serious accident it is sometimes necessary to carry out a medicalized repatriation to the nearest medical center or to the country of residence. Depending on where you are at the time of the accident, and depending on the medical prognosis, it may be necessary to charter a helicopter or a medicalized aircraft.
Mondassur supports you in your choice of international health insurance by helping you compare the different offers on the market. Depending on your profile, we will be able to offer you different travel, international student and expatriate insurance packages.