Visas and Health in Vietnam
Whether you have decided to go to Vietnam for professional, personal, internship, study or vacation reasons, consider taking out travel or expat health insurance for you and your family. This will avoid the financial, health and legal risks that would occur unexpectedly. In your choice of international insurance,pay attention to repatriation, hospital costs, civil liability and other emergency medical expenses.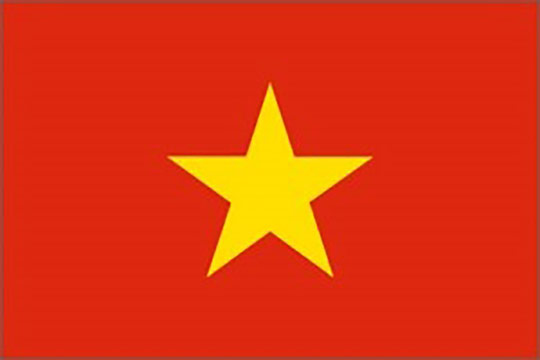 Political regime: Socialist Republic
Capital: Hanoi
Area: 331,210 sq km
Population: 95.54 million
Languages spoken: Vietnamese
Currency: Dong
Vietnam Visas
As of July 1, 2018, French nationals are exempt from a visa for a stay of no more than 15 days (including entry and exit days) with proof of exit from the country (return airfare).
For a stay of more than 15 days
On the other hand, for stays of more than 15 days or for a multi-entry stay, the E-visa Tourism is mandatory. This is an electronic visa valid for 30 days for $25, the application is made on the website of the Ministry of Foreign Affairs of Vietnam. Possibility of extending the visa on site
To emigrate to Vietnam you must have a valid visa or residence permit
As of January 1, 2015, there are more than 20 types of visas to travel or live in Vietnam. The duration can vary from 3 to 5 years depending on the situation.
To apply for a residence permit you can apply to immigration offices or through intermediaries such as travel agencies or law firms.
Be careful if you want to move to Vietnam for work, you will need to obtain a work permit before arriving in Vietnamese territory and before obtaining a work visa.
Different types of visas for expatriation
Work visa: LD, DN: To obtain a work visa, you must have an employment contract beforehand. This visa allows foreign employees to stay in Vietnam for a period of 2 years (maximum).
DT: concerns foreign investors and lawyers for a period of 5 years.
Visa for students: DH Visa: It is valid for 1 year.
Resident card: To qualify for the residence permit you must either have your own business in Vietnam, or have an employment contract, or a relative who already benefits from the resident card. This residence permit is valid for 5 years and can be used as an identity card (in addition to the passport).
Visa TT for the close family of employees, investors and lawyers in Vietnam: Concerns spouses and children under the age of 18 who are dependent on foreign nationals holding the LD or DT visa.
Visa for foreigners wishing to retire: There is no official visa for people who would like to live in Vietnam without an employment contract, an investment in real estate or without a family connection with a person who lives in Vietnam.
The visa or mion thethec exemption: applies to descendants of Vietnamese or persons married to a Vietnamese person. The exemption visa is valid for 5 years.
French Embassy in Hanoi
57 Tran Hung Dao – Hanoi
Tel: 84 944 57 00
Fax: 84 944 57 17
Vietnamese Embassy in Paris
61 Rue de Miromesnil – 75008 Paris
Tel: 01.44.14.64.00/consulat 01.44.14.64.26
Fax: 01.45.24.39.48 /consulat 01.44.14.64.24
Email: info@ambassade-vietnam.fr
Vaccines and Safety in Vietnam
vaccination
Compulsory vaccines and certificates: No mandatory vaccines are required. Yellow fever is absent. Provide an international vaccination certificate for visitors from endemic areas.
Recommended vaccines and certificates: The Pasteur Institute recommends updating your hepatitis A vaccine. For extended stays, vaccines against hepatitis B, Japanese encephalitis, rabies and typhoid are also recommended.
Ask your doctor for advice on how to refer you to the most appropriate care for your situation. Vaccinations differ depending on where you live and how long you live.
These vaccinations can require several injections spaced over time, think ahead.
Local diseases: There is a risk of malaria throughout the country except in the Red River Delta regions, the central coastal plain of the country and the island of Phuc Quoc. Avoid contact with stray animals in rural areas or cities. Be careful about the hygiene conditions of the food and beverages consumed. The risks of sexually transmitted diseases are common across the country: hepatitis, syphilis, AIDS.
Health risks in Vietnam
Hiv
AIDS is a disease found in Vietnam. It is therefore very important to protect yourself, to be careful and to avoid any risky situations.
Dengue fever
A disease transmitted by infected mosquitoes, dengue fever is similar to a large flu. No preventive medicine exists at the moment, so it is recommended to avoid mosquitoes and treat yourself with Paracetamol as a first necessity. Aspirin should be banned completely so as not to make the situation worse.
Japanese encephalitis
Transmitted by mosquitoes, the disease is only in effect in Southeast Asian countries. If contamination is rare, it can have very serious consequences since encephalitis is a disease that affects the nervous system. In case of a large stay in rural areas, it is strongly advised to get vaccinated beforehand.
Influenza
Each year, Vietnam records several cases of H1N1 and avian influenza. Depending on the case, the disease can be very serious or even fatal. To avoid danger, remember to avoid caged poultry in cities and wash your hands as often as possible. If there is any doubt about transmission: seek medical attention immediately!
Foot-hands-mouth syndrome
A childhood disease that sicks several thousand people in Vietnam each year, foot-hands-mouth syndrome mainly attacks children under the age of 10. If you notice fevers, rashes and mucous membranes in your children, see a doctor.
Malaria
Malaria cases are common in Vietnam and it is recommended that you go to your doctor before leaving to consider treatment for the duration of your stay. This treatment will often need to continue several weeks after the end of the trip. If you have high fevers during your stay, seek medical attention immediately.
Security
There are environmental risks in Vietnam, especially during the rainy season (May to September). This regularly causes flooding, which sometimes leads to landslides. The risk of flooding is particularly high in summer, in the Red River basin in the north (from Hanoi to Nam Dinh) and in the Mekong Strait (south).
Road risks are also particularly high for foreigners. The road infrastructure is in poor condition and the road code is very different from the French one. The density of scooters on the roads also requires some time to adapt, whether you are a pedestrian or a driver.
Vietnam is globally a secure country, with a very low rate of violence. Despite this, petty crime is developing in tourist towns (Hanoi, Ho Chi Minh City). As a result, there has been an increase in the number of snatching in cities, often by people who have been transported. Also be careful when withdrawing money from an ATM, thefts are becoming more frequent.
Health insurance in Vietnam
Why take international health insurance when travelling or living in Vietnam? Simply because health spending quickly reaches very high amounts abroad. On the other hand, health insurance is compulsory in Vietnam in order to be covered in a public or private institution. In addition, the repatriation guarantee is an essential criterion. In the event of a serious accident it is sometimes necessary to carry out a medicalized repatriation to the nearest medical centre or to the country of residence. Depending on where you are at the time of the accident, and depending on the medical prognosis, it may be necessary to Charter a helicopter or a medicalized aircraft.
Mondassur supports you in your choice of international health insurance by helping you compare the different offers on the market. Depending on your profile, we will be able to offer you different travel,international student and expatriate insurance packages.