Visas and Health in Thailand
You have chosen to go to Thailand, remember to take out travel insurance or expatriate insurance for you and your family. You will leave with peace of mind. Financial, health, and legal risks can occur at any time. Our insurance allows you to compensate them properly. We also offer guarantees that cover repatriation, hospital costs and civil liability. They will allow you to be covered wherever you are in the world!
Since 2019, the purchase of private health insurance in Thailand has become mandatory for any OA-type visa,i.e. for anyone over the age of 50. Following the pandemic events and the numerous unpaid bills in hospitals, the government is studying the possibility of imposing insurance on all visitors. We can offer you insurance to meet Thai requirements, and also including repatriation and cancellation guarantees, which are absolutely necessary in the event of a serious accident.
Mondassur accompanies you in your choice of international health insurance. Depending on your profile, we will be able to offer you different travel, international student and expatriate insurance packages.
And good news, our insurances guarantee you against the epidemic risk! Ask us for a free quote for online insurance!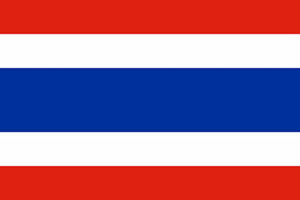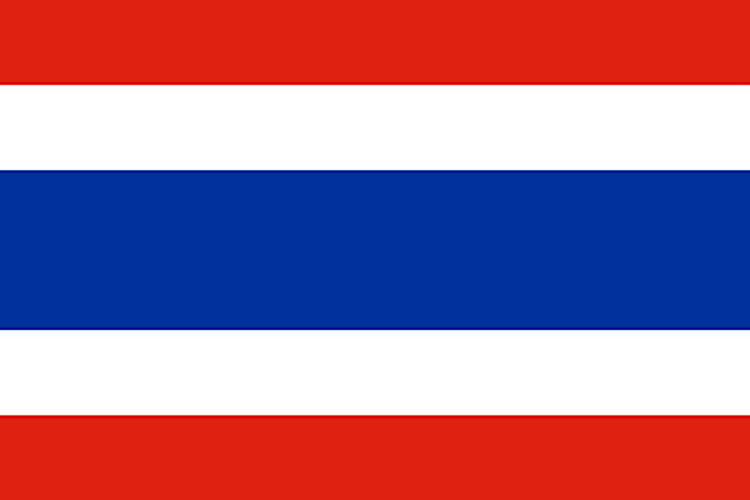 Political regime: Dictatorship, constitutional monarchy
Capital: Bangkok
Area: 513,120 sq km
Population: 69.04 million
Languages spoken: Thai
Currency: Baht
What visa for Thailand?
Depending on your situation, you will need to claim different types of visas in order to travel to Thailand. We have gathered the general information in order to inform you as much as possible. However, we invite you to regularly consult the website of the consular authorities in order to be up to the latest news. In addition, due to the Coronavirus crisis, the procedure related to your entry into Thai territory is likely to be impacted. We invite you to carry out all the necessary checks for your trip on the website of the Thai consular authorities.
Apart from any visa considerations, it is your responsibility to verify the integrity of your passport and its validity for a period of at least 6 months from the date of your entry into Thailand.
Can I travel to Thailand without a visa?
As long as you hold a French passport, which is still valid for 6 months from the date of entry into the territory, and your stay there does not exceed 45 days, you have no obligation to apply for a visa. All you have to do is complete the Visa on Arrival (VOA) program.
If you are travelling, we invite you to take out health insurance, including repatriation and civil liability guarantees. Indeed, in the event of an accident, it is possible that the technical platform is insufficient or that you are more comfortable with the idea of getting treatment in France. We offer short-stay travel insurance that is able to meet these needs, and at particularly advantageous rates, regardless of your age. Do not hesitate to ask us for a quote or additional information.
In case of stay of more than 30 days, you must apply for a visa with the Thai consular authorities in France. Your passport must of course be valid for a period of more than 6 months.
In 2015, Thailand introduced a multi-entry residence permit, allowing you to make several stays of up to 60 days per entry.
Depending on your situation, you will need to provide different types of documents to obtain a valid visa.
Please note that any visa application must be made directly to the Thai Embassy in general in the capital of your country of origin.
Tourist visas for Thailand
Thailand issues two types of tourist visas:
– The METV (Multi-Entry Tourist Visa) visa – suspended in COVID period – this visa is valid for 6 months and allows you to make several stays in Thailand over this period, each up to 60 days.
– The STV (Special Tourist Visa), valid until September 2021, intended to welcome long-term travelers in times of Covid. To qualify for this visa, you will need to prove Covid insurance with a minimum coverage of 100,000 USD, and able to cover current costs up to 40,000 Baht and hospitalization costs up to 100,000 Baht. This must be valid for at least 3 months upon arrival.
For all visa applications, a passport information page and an official photo ID must be presented automatically.
We offer the assurances required by the Thai authorities for entry into the country. Do not hesitate to contact us if you would like more details. You can also make an online quote for insurance for Thailand directly, and free of charge, at this address!
What visa to work in Thailand?
As soon as you are employed and actively working on Thai soil, you need a B work visa, as well as a work permit of at least 6 months. Apart from these criteria, you will be considered an illegal worker, and the penalties incurred can be heavy for you and your employer.
To obtain this visa, you will have to present the letter of employment from the company, which, for its part, will have to take the necessary steps so that you can obtain your work permit. Other criteria are required, such as the letter of authorization of employment by the government, or the commercial register of the company that employs you.
Once there, you will still have to pick up your work permit in person at the Labour Office.
This visa is valid for 90 days but can be renewed for up to one year. You will then have to renew the work permit each year.
This visa also applies if you are travelling to Thailand as a teacher or as part of a professional mission. Be careful, however, the documents and criteria required to meet the conditions for obtaining a visa are obviously not the same.
If you are going on a humanitarian mission, then you will need to opt for a non-immigrant visa O. Among other things, you will need to submit a letter of invitation from the host organization.
What visa for an internship in Thailand?
Finally, if your goal is to do an internship in Thailand, it is the same visa as for the student visa: the ED visa.
As a temporary worker in Thailand, you will be required to provide proof of minimum income to live there, as well as a health protection plan. At Mondassur, we offer a range of travel insurance that will fully match your needs, regardless of your profile and situation. Some of them allow you to benefit from a civil liability guarantee, thus protecting you in the event of costs related to a civil dispute. So do not hesitate to contact one of our advisors or to make a free quote online!
What visa to study in Thailand?
Who has never dreamed of mixing the useful with the pleasant? What could be better, for this, than to revise the feet in fan in front of an azure blue water?
It's quite possible! Thanks to the ED visa, Thailand offers foreign students the opportunity to study locally. This visa is valid for 3 months, and it is renewable on site. Be careful, however, no question of going on holiday elsewhere: any departure from the territory entails automatic cancellation of the visa!
There are several scenarios:
– You are going to Thailand for an internship: for this, the internship must be mandatory as part of your training. You will then need to provide a letter of invitation from the host organization and its commercial register. All this must of course be accompanied by the internship agreement and a letter from the school in France specifying the details and the mandatory nature of the internship.
This visa is valid for 90 days and can be extended for up to one year (for any extension beyond a 3-month internship, a WP.3 form must be provided to the immigration office in Thailand).
– You go to Thailand to learn Thai: you will need, among other things, the letter of acceptance of the school where you are going, or the license of the school.
– You are going to Thailand as part of a university exchange: you will need certain official documents, such as a letter of acceptance from the host university. The visa may be renewed on site in order to exceed the 90-day limit.
By going to study in Thailand, you are about to live a strong experience on the other side of the world. In order to be able to derive maximum benefit from it, it is necessary to leave well insured. Indeed, medical coverage can protect you financially for any medical expenses incurred on site, whether during a simple visit to the doctor, or in the event of an accident and hospitalization.
Our student insurances adapt to your needs and accompany you for the duration of your stay. Ask us for a quote! It's free!
Living in Thailand: the visa
It is quite possible to emigrate to Thailand and establish your main residence there. However, care must be taken to meet the criteria required by the Thai authorities.
The residence permit never expires. Convenient, because it saves you from having to permanently extend your stay, and allows you to get a job more easily as well as buy a property.
In addition, know that after 5 years of permanent residence in Thailand, and provided you perfectly master the language, you can apply for citizenship!
To apply for a permanent resident visa, you will need to prove a residence of three consecutive years in Thailand, as a non-immigrant visa. This means that you will have completed 3 consecutive one-year visa extensions.
You will also need to prove a valid work permit, as well as a monthly income of at least 80,000 baht (about 2150€ per month). You are therefore eligible for immigration on one of the following grounds:
– As an investor (by justifying an investment in Thailand to the tune of at least 3 million baht, i.e. no less than €80,000)
– As a contractor or employee
– For family reasons if you are in a legal union with a person of Thai nationality
– As an academic or expert in your field
– To retire
You can then apply to the immigration office, once registration is officially open. You will have to justify your willingness to settle on site.
Once the request is made, you will have an extension of stay of 180 days, while your application is reviewed.
Once the application has been reviewed, you will need to have an interview with immigration officers, during which they will determine your ability to speak the language and assess your motivations.
If your application is accepted, you will have to pay for the residence permit and will then obtain your residence booklet. You will be able to indicate your place of residence to receive your certificate, and register at the police station of your locality to receive an identity card of foreigner. This will have to be renewed every year.
Price of a visa to Thailand
– METV: 150€
– STV visitor visa (until September 2021): 55€
– Non-Immigrant B (work; business; teaching): 60 €
– Non-Immigrant O (humanitarian mission; Thai family; + 50 years; Accompanying a holder B): 60 €
– Non-Immigrant ED (internship; studies; exchange): from 60 €
– Residence permit: count 200 € processing fee + approx. 5000 € to pay the permanent residence permit
Vaccines and Safety in Thailand
Vaccination in Thailand
• Vaccins et certificats obligatoires : Aucun vaccins obligatoires n'est requis. De même que le certificat de vaccination contre la fièvre jaune n'est pas nécessaire. Bien que de nombreux virus ou maladies transmissibles circulent dans le pays, leur vaccination n'est pas obligatoire.
• Vaccins et certificats recommandés : être à jour sur le calendrier vaccinal au niveau de la DTP, les hépatites virales A et B, la coqueluche et pour les enfants sur tout, la rage et la rougeole. Si vous vous rendez en zones rurales, pensez à la vaccination contre l'encéphalite à tique.
• Maladies locales : Il n'y a pas de risque de paludisme dans le centre et dans les principales villes, la dengue en revanche, est en constante augmentation. Évitez le contact avec les animaux errants en zone rurales ou en villes. Bien faire attention aux conditions d'hygiènes des aliments et des boissons consommés. Les risques de maladies sexuellement transmissibles sont fréquentes, partout dans le pays : les hépatites, la syphilis; le sida.
Security in Thailand
La Thaïlande possède l'un des taux d'accidents de la route les plus élevés au monde. Il est donc conseillé d'être particulièrement prudent lors de vos déplacements dans le pays. Voyager en 2 roues est à éviter, ce mode de circulation comprenant le plus gros taux d'accidents mortels.
La petite délinquance est légion en Thaïlande : vols à l'arrachée, arnaques, cambriolages, agressions nocturnes, voire même délinquance sexuelle. Nous vous conseillons la plus grande prudence ainsi que d'observer un comportement raisonnable. Afin de profiter de son séjour en Thaïlande, il est nécessaire de faire preuve d'un peu de méfiance, notamment à Bangkok.
L'état d'urgence a été déclaré dans le sud du pays et il est fortement déconseillé d'y séjourner.
La Thaïlande fait état des mêmes risques sanitaires que la plupart de ses voisins d'Asie du Sud-Est et nécessite aux voyageurs et expatriés de prendre quelques précautions. L'eau n'est PAS potable.
More travel advice for Thailand