Visas and Health in Thailand
If you plan to go to Thailand, please note that it is mandatory to take out health insurance to obtain a visa. For your peace of mind, we recommend that you purchase medical coverage before your departure. Financial, health and legal risks can arise at any time, but with the insurance offered by Mondassur, you can be properly covered. We offer guarantees that cover repatriation, hospitalization costs and civil liability, allowing you to be covered in the land of smiles!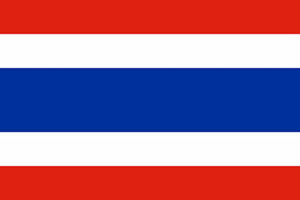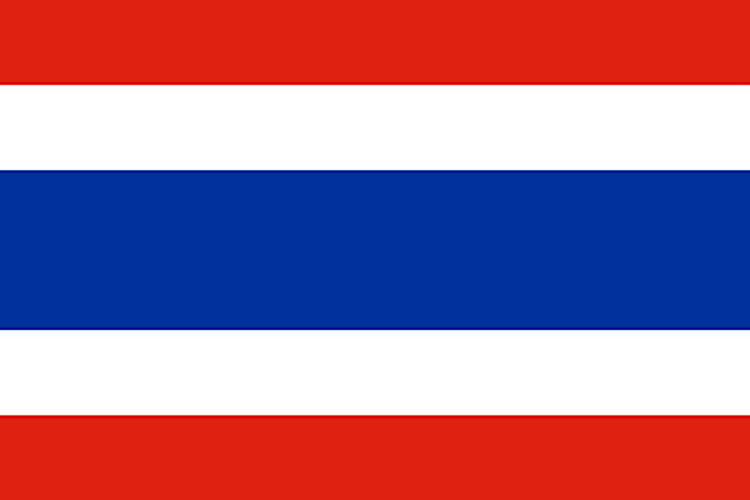 Political regime: Constitutional monarchy
Capital: Bangkok
Area: 513,120 sq km
Population: 71.6 million
Languages spoken: Thai
Currency: Baht
What visa for Thailand?
Depending on your situation, you will need to claim different types of visas in order to travel to Thailand. We have gathered the general information in order to inform you as much as possible. However, we invite you to regularly consult the website of the consular authorities in order to be up to the latest news. In addition, due to the Coronavirus crisis, the procedure related to your entry into Thai territory is likely to be impacted. We invite you to carry out all the necessary checks for your trip on the website of the Thai consular authorities. Apart from any visa considerations, it is your responsibility to verify the integrity of your passport and its validity for a period of at least 6 months from the date of your entry into Thailand.
Can I travel to Thailand without a visa?
As long as you hold a French passport, which is still valid for 6 months from the date of entry into the territory, and your stay there does not exceed 45 days, you have no obligation to apply for a visa. All you have to do is complete the Visa on Arrival (VOA) program. If you are travelling, we invite you to take out health insurance, including repatriation and civil liability guarantees. Indeed, in the event of an accident, it is possible that the technical platform is insufficient or that you are more comfortable with the idea of getting treatment in France. We offer short-stay travel insurance that is able to meet these needs, and at particularly advantageous rates, regardless of your age. Do not hesitate to ask us for a quote or additional information.
In case of stay of more than 30 days, you must apply for a visa with the Thai consular authorities in France. Your passport must of course be valid for a period of more than 6 months. In 2015, Thailand introduced a multi-entry residence permit, allowing you to make several stays of up to 60 days per entry. Depending on your situation, you will need to provide different types of documents to obtain a valid visa. Please note that any visa application must be made directly to the Thai embassy in general in the capital of your country of origin.
Tourist visas for Thailand
There are several types of tourist visas for Thailand, here are the main ones:
• Visa Waiver : Nationals of certain countries, including most European countries, can enter Thailand without a visa for tourist stays not exceeding 45 days.
• Single entry tourist visa: This type of visa allows travelers to stay in Thailand for up to 60 days.
• Multiple-entry tourist visa: this type of visa allows you to stay in Thailand for a maximum period of 60 days per entry, with a maximum validity of 6 months.
• Extended Stay Visa : Intended for travelers who wish to stay in Thailand for a longer period, it is usually issued for a period of 3 months to one year.
For all visa applications, a passport information page and an official photo ID must be presented automatically. We offer the assurances required by the Thai authorities for entry into the country. Do not hesitate to contact us if you would like more details. You can also make an online quote for insurance for Thailand directly, and for free !
What visa to work in Thailand?
As soon as you are employed and actively working on Thai soil, you need a B work visa, as well as a work permit of at least 6 months. Apart from these criteria, you will be considered an illegal worker, and the penalties incurred can be heavy for you and your employer. To obtain this visa, you will have to present the letter of employment from the company, which, for its part, will have to take the necessary steps so that you can obtain your work permit.
Other criteria are required, such as the letter of authorization of employment by the government, or the commercial register of the company that employs you. Once there, you will still have to pick up your work permit in person at the Labour Office. This visa is valid for 90 days but can be renewed for up to one year. You will then have to renew the work permit each year.
This visa also applies if you are travelling to Thailand as a teacher or as part of a professional mission. Be careful, however, the documents and criteria required to meet the conditions for obtaining a visa are obviously not the same. If you are going on a humanitarian mission, then you will need to opt for a non-immigrant visa O. Among other things, you will need to submit a letter of invitation from the host organization.
What visa for an internship in Thailand?
To do an internship in Thailand, it is recommended to apply for a Non-Immigrant B visa, which allows foreigners to work temporarily in Thailand. However, obtaining this visa is subject to strict conditions and may require obtaining a work permit in addition to the visa. Applicants will be required to provide:
– A letter of invitation from the host company in Thailand
– A diploma certificate
– Proof of income
– International health insurance covering medical care in Thailand.
At Mondassur, we offer a range of travel insurance that will fully match your needs, regardless of your profile and situation. So do not hesitate to contact one of our advisors or to make a free quote online!
What visa to study in Thailand?
Who has never dreamed of mixing the useful with the pleasant? What could be better, for this, than to revise the feet in fan in front of an azure blue water? It's quite possible! Thanks to the ED visa, Thailand offers foreign students the opportunity to study locally. This visa is valid for 3 months, and it is renewable on site.
Be careful, however, no question of going on holiday elsewhere: any departure from the territory entails automatic cancellation of the visa! There are several scenarios:
– You come to study on site thanks to the ED visa. This visa is valid for 90 days from the date of entry into Thailand. It can be extended up to one year for students who are continuing their studies or internship in Thailand.
– If you are going to Thailand to do an internship as part of your studies, you must provide a letter of invitation from the host organization and its commercial register. The internship agreement and a letter from the school in France specifying the details and mandatory nature of the internship are also required. The visa can be extended up to one year for an internship of more than 90 days by providing a WP.3 form from the immigration office in Thailand.
– If you are going to Thailand to learn the Thai language, you must provide the letter of acceptance from the school you are going to or the license from the school.
– If you are going to Thailand as part of an academic exchange, you must provide certain official documents, such as a letter of acceptance from the host university. The visa may be renewed on site in order to exceed the 90-day limit.
By going to study in Thailand, you are about to live a strong experience on the other side of the world. In order to be able to derive maximum benefit from it, it is necessary to leave well insured. Indeed, medical coverage can protect you financially for any medical expenses incurred on site, whether during a simple visit to the doctor, or in the event of an accident and hospitalization. Our student insurance adapts to your needs and accompanies you for the duration of your stay. Ask us for a quote !
Living in Thailand: the visa
It is quite possible to move to Thailand and establish your main residence there by obtaining a Non-Immigrant O or Non-Immigrant O-X visa. The Non-Immigrant O visa is for individuals wishing to stay in Thailand for family reasons, humanitarian reasons, or to accompany a Non-Immigrant B visa holder. The O-X Non-Immigrant visa, on the other hand, is for people over the age of 50 who want to retire in Thailand.
To apply for the permanent residence permit in Thailand, you will need to prove a residence of three consecutive years in Thailand, under a non-immigrant visa such as Non-Immigrant O or Non-Immigrant O-X. This means that you will have completed 3 consecutive one-year visa extensions. You will also need to prove a valid work permit, as well as a monthly income of at least 80,000 baht (about €2150 per month).
You may also be eligible for immigration for one of the following reasons:
– As an investor (by justifying an investment in Thailand of at least 3 million baht, or no less than €80,000);
– As a contractor or employee;
– For family reasons if you are in a legal union with a person of Thai nationality;
– As an academic or expert in your field;
– To retire.
Once you have gathered the necessary documents, you can apply to the immigration office, once registration is officially open. You will have to justify your willingness to settle on site. Once the request is made, you will have an extension of stay of 180 days, while your application is reviewed.
Vaccines and Safety in Thailand
Vaccination in Thailand
• Mandatory vaccinations and certificates: No mandatory vaccinations are required. Similarly, the certificate of vaccination against yellow fever is not necessary. Although many viruses or communicable diseases circulate in the country, their vaccination is not mandatory.
• Vaccines and recommended certificates: be up to date on the vaccination schedule for DTP, viral hepatitis A and B, whooping cough and for children on everything, rabies and measles. If you are travelling to rural areas, consider vaccination against tick-borne encephalitis.
• Local diseases: There is no risk of malaria in the centre and in the main cities. Dengue fever, on the other hand, is constantly increasing. Avoid contact with stray animals in rural areas or cities. Pay close attention to the hygienic conditions of the food and beverages consumed. The risks of sexually transmitted diseases are common across the country: hepatitis, syphilis; AIDS.
Security in Thailand
Thailand has one of the highest road accident rates in the world. It is therefore advisable to be especially careful when travelling in the country. Travelling in 2 wheels is to be avoided, this mode of traffic includes the highest rate of fatal accidents. Petty crime is legion in Thailand: snatching, scams, burglaries, or night assaults. As you will have understood, to enjoy your stay in Thailand, it is necessary to show a little mistrust, especially in Bangkok.
More travel advice for Thailand