Visas and Health in Thailand
Whether you have decided to go to Thailand for professional, personal, internship or vacation reasons, consider taking out travel or expat health insurance for you and your family. This will avoid the financial, health and legal risks that would occur unexpectedly. In your choice of international insurance, pay attention to repatriation, hospital costs, civil liability and other emergency medical expenses.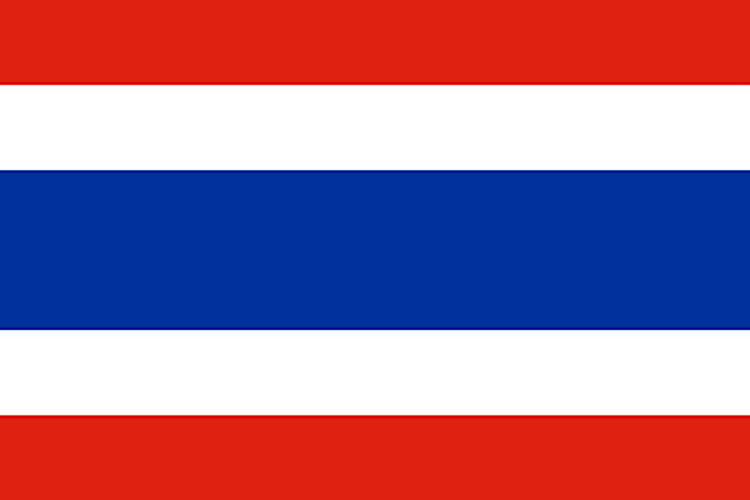 Political regime: Dictatorship, constitutional monarchy
Capital: Bangkok
Area: 513,120 sq km
Population: 69.04 million
Languages spoken: Thai
Currency: Baht
Thailand Visas
For French nationals staying less than 31 days, a visa is not required. Arrival must be within three months of the date the visa is issued. The length of the stay is taken into account from the date of arrival.
French Embassy in Bangkok
5 Brest Street
Charoen Krung Soi 36, Charoen Krung Road, Bang Rak, Bangkok 10500
Tel: 66 657 51 00 / 66 26 27 21 00
Fax: 66,657 51 11
https://th.ambafrance.org/-Francais-
Thai Embassy in Paris
8 Greuze Street – 75016 Paris
Tel: 01.56.26.50.50
Fax: 01.56.26.04.45
Email: thaipar@wanadoo.fr
Vaccines and Safety in Thailand
vaccination
Compulsory vaccines and certificates: No mandatory vaccines are required. Just as the yellow fever vaccination certificate is not required. Although many viruses or communicable diseases are circulating in the country, vaccination is not mandatory.
Recommended vaccines and certificates: Be up-to-date on the vaccine schedule at the DTP level, viral hepatitis A and B, whooping cough and for children on everything from rabies and measles. If you are going to rural areas, consider vaccination against tick encephalitis.
Local diseases: There is no risk of malaria in the centre and in the main cities, however, dengue fever is constantly increasing. Avoid contact with stray animals in rural areas or cities. Be careful about the hygiene conditions of the food and beverages consumed. The risks of sexually transmitted diseases are common across the country: hepatitis, syphilis; AIDS.
Security
Thailand has one of the highest road accident rates in the world. It is therefore advisable to be especially careful when travelling in the country. Travelling in 2 wheels is to be avoided, this mode of traffic includes the highest rate of fatal accidents.
Small delinquency is legion in Thailand: robbery, scams, burglaries, night lying assaults, even sexual delinquency. We advise you to exercise the utmost caution and to observe reasonable behaviour. In order to enjoy his stay in Thailand, it is necessary to show a little mistrust, especially in Bangkok.
A state of emergency has been declared in the south of the country and it is strongly discouraged to stay there.
Thailand reports the same health risks as most of its Southeast Asian neighbours and requires travellers and expatriates to take some precautions. Water is NOT safe to drink.
Health insurance in Thailand
Why take international health insurance when travelling or residing in Thailand? Simply because health spending quickly reaches very high amounts abroad. On the other hand, health insurance is compulsory in Thailand in order to be covered in a public or private institution. In addition, the repatriation guarantee is an essential criterion. In the event of a serious accident it is sometimes necessary to carry out a medicalized repatriation to the nearest medical centre or to the country of residence. Depending on where you are at the time of the accident, and depending on the medical prognosis, it may be necessary to Charter a helicopter or a medicalized aircraft.
Mondassur supports you in your choice of international health insurance by helping you compare the different offers on the market. Depending on your profile, we will be able to offer you different travel insurance, internationalstudent andexpatriate insurance packages.
More travel advice for Thailand