Expatriate Insurance South Korea and Visas
Do you want to move to South Korea? To study in South Korea as many students do, to take advantage of a professional opportunity, for the attraction of a new culture and tradition or for a new start? Do you have questions about the health aspect of the country? Mondassur explains in this article everything you need to know about the health system in South Korea.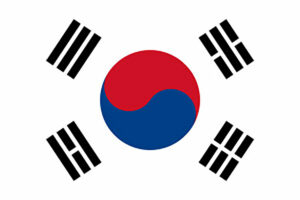 Political regime: Republic
Capital: Seoul
Area: 100,210 sq km
Population: 51.47 million
Languages spoken: Korean
Currency: Won
The health system in South Korea
Since the mid-1970s, South Korea has invested heavily in its health system. Today it consists of a national health care system, health insurance, universal insurance, a national health insurance programme. As well as numerous health care facilities in disadvantaged areas to allow more accessible access to all. Ranked among the best health systems in the world ahead of countries such as Japan, Denmark and France. Life expectancy in South Korea is 90 years. However, whether you are a citizen or an expatriate, if you want to benefit from the public health system, you will be obliged to pay a fee as the public health system is not free.
How does the health system work in South Korea?
Financed 50% by social security contributions, 40% by the state and 10% by tobacco taxes, the Korean health system has been extremely developed in terms of social security and through the creation of numerous health infrastructures. These infrastructures have been developed thanks to the growth of the private sector, which has made it possible to finance most health establishments. Indeed, 94% of hospitals are in the private sector.
As an expatriate, you will have to join the Korean national health insurance scheme NHI (National Healthcare Insurance) within 6 months of your arrival in the country. If your employer is Korean, they are required by law to provide you with health insurance and will have to pay you half of your monthly premiums. You will be able to register for the national health insurance scheme only after you receive your foreign registration card, which can sometimes take up to a month. So if you want to receive care from the moment you arrive in South Korea, make arrangements accordingly, otherwise you will not be able to receive reimbursement.
If you are only insured with the Korean public insurance and you want to go abroad, you will have to take out a private supplementary health insurance. In addition, the local Korean insurance only covers you for 50% to 80%. If you need to be hospitalised or require treatment that may last for a long period of time, we strongly advise you to take out supplementary health insurance to cover the costs not covered by the public health insurance. As an expatriate, if you join the public insurance scheme, the amount you will have to pay will vary according to your income.
By law, your employer must provide you with health insurance if your company has more than 5 employees. However, be careful, many companies provide limited private insurance to their employees in order to meet the legal requirements. But these limited private insurances often under-cover employees by only covering health costs related to accidents. If you are relocating to South Korea and starting a new job, be sure to check the terms and conditions of the health insurance policy provided by your employer. If you find that you are not sufficiently covered, we advise you to take out an international expatriate health insurance policy that will fully cover you for hospitalization, routine medical expenses etc.
To apply for local public or private insurance, you will need to present the following documents :
Passport ;
Foreign resident card;
Employment contract.
How do I see a general practitioner or specialist doctor in South Korea?
Most South Koreans go directly to the hospital when they want to receive treatment. One of the best options for consulting a doctor is to book a consultation online, almost all hospitals have their own website where you can book a consultation with a general practitioner or specialist. For most hospitals, you will find a database that will provide you with a list of suitable doctors according to your needs. If you want to consult an English-speaking doctor, you will be able to find at least one in every hospital in South Korea. This information will often be specified in the database of doctors in a hospital. We also advise you to go to international private hospitals or clinics where the majority of the staff speak English. In these hospitals, the likelihood of a doctor having practised internationally is much higher, so you will be able to receive care more similar to your home country if you wish.
To see a doctor in the public sector, you may have to wait up to several days if it is not an emergency. For this reason, we strongly advise you to take out private international insurance which will cover you for private sector health costs. Waiting times in a private hospital or clinic will be shorter than in the public sector.
Doctors in South Korea are highly respected, questioning them about their treatment methods or seeking a second opinion will be frowned upon. If you have many questions about the medical treatment you should receive, we advise you to go to a doctor who often treats expatriates, as he or she will be better able to answer your questions.
However, it is important for us to stress that the doctors you will see in South Korea are highly qualified and that as expatriates we would like to stress the differences in culture between the South Korean health system and the health systems you are used to visiting.
For a simple consultation with a doctor, whether it be a GP, an eye test, a dentist, you will pay around 30,000 won with public health insurance. You will pay about double that without health insurance.
The emergency system in South Korea
In South Korea, if you have an emergency, call 119. You will be put in touch with an English-speaking person who will ask you questions to assess the level of emergency you are in. You will not have to pay for an ambulance if you are taken to a hospital.
In order not to overload the emergency number, we advise you to call 1339 which will connect you to a Centre for Disease Control and Prevention if you feel that your situation is not an emergency.
What are the popular multi-specialty hospitals in Seoul?
South Korea's health facilities include hospitals that are internationally recognised for the quality of care they provide:
Kanguk Samsung Hospital;
Asan Medical Center;
International St. Mary's Hospital;
Wooridul Hospital.
All these hospitals are based in Seoul and have state-of-the-art medical equipment. The hospitals' infrastructures are new, optimised and adapted to provide world-class treatment. In addition, most of the doctors and health care personnel working there have international medical experience, so you may be treated by doctors or surgeons from North America, Europe etc.
Access to medicines in pharmacies in South Korea
If you feel slightly ill, with a fever or stomach ache for example, you can go to a pharmacy to buy basic medicines. Indeed, dolipranes, cold medicines, vitamins and digestive aids can be picked up at the pharmacy without a prescription. However, you will not be able to buy antibiotics without a prescription from your doctor. Check with your doctor beforehand that you are not allergic to the medicines he or she prescribes, as your pharmacist may not speak English and you will not be able to ask him or her about the ingredients of the medicines prescribed. The price of a cold medicine is about 200 won.
Dental care in South Korea
Dental care in South Korea is extremely well known for being of high quality and the cost of access to care well below the average in Western countries. Dental care is one of the attractions of medical tourism to South Korea.
Implant dentaire : $1100 – $2000
Couronne : $700 – $800
Traitement canal radiculaire : $130 – $350
Average cost of medical care in South Korea
Orthopedic consultation: $92
MRI: $700 – $1500
Dermatology consultation: $100
Maternity in South Korea
Are you pregnant in South Korea and want to know what it's like to give birth in South Korea?
You can give birth in a hospital or a birthing centre and be followed by a midwife, a doctor or a gynaecologist. In addition, caesarean sections are highly recommended in South Korea, so don't be surprised if your doctor suggests one right away. Be sure to tell your doctor if you do not want an enema or episiotomy as these are much more common in South Korea.
As expatriates, there is no provision in the French and South Korean bilateral social security agreements or in the legislation to cover the costs of a French insured person giving birth in South Korea. You will be responsible for medical expenses and will not be paid daily allowances during the maternity period. Remember to take out insurance before you become pregnant as maternity is relatively expensive. On average, a natural birth costs about 7,100,000 won ($6,000) and a caesarean delivery costs 11,000,000 won (over $9,000), plus the cost of prenatal treatment and tests.
Korean hospitals and clinics have the most technologically advanced medical equipment, so your care will be of the highest quality. As an expatriate, immediately after giving birth, you will need to register the birth of your newborn child with the local authorities. Your child will be given the same citizenship status as you. The only way your child can have Korean citizenship is if both parents are Korean and the child was born in Korea.
Some examples of average costs for maternity-related medical care
Ultrasound: $200
MRI: $700 – $1500
We also recommend that you get vaccinated against rubella, hepatitis A and the Zika virus as these diseases could cause physical or mental deformities in your baby.
95% of obstetricians are men, so if you want a female obstetrician, we recommend that you make your appointment as early as possible. During the first consultation with your doctor, he or she will simply ask you questions about your preferences during prenatal care and delivery.
At the beginning of the pregnancy, you will have appointments with your doctor every 5 weeks, where he or she will monitor the progress of your pregnancy and give you the necessary ultrasound scans (approximately 50,000 won per scan). At the end of the 28th week you will be able to find out the sex of your baby and at the 35th week you will be able to get a photo and video of your baby through your belly.
At the first consultation, the doctor will give you the date of birth of your child. If you do not manage to give birth before the date given by your doctor, he or she will perform a caesarean section on the day your baby is born.
Recommended vaccinations before moving to South Korea
Despite a very different climate, there are no mandatory vaccinations. However, there is a risk of contracting serious diseases that could be very dangerous or even fatal. Therefore, we recommend that you get vaccinated against
Hepatitis A and hepatitis B
Japanese encephalitis
Rabies
Typhoid
In addition, we advise you to protect yourself against mosquito bites, which could transmit certain diseases or infections such as malaria. Travel with anti-mosquito sprays on you, as well as loose-fitting clothing at the beginning of your expatriation, while you get used to and adapt to your new environment.
Also be careful with the water you drink or the raw food you eat, as it could lead to food poisoning quickly.
For this reason, we strongly advise you to take out international health insurance to protect you from hospital costs if you contract a local illness or infection.
Is it necessary to take out international health insurance for an expatriation to South Korea?
If you are planning to expatriate to South Korea, it is essential to purchase international health insurance. On the one hand, South Korea's universal healthcare coverage only partially covers healthcare costs, not to mention the waiting period where you will not be covered for expensive healthcare costs. In addition, 94% of hospitals in South Korea are privately owned, with remarkably high prices. It is necessary that you are insured for 100% of the actual hospital costs.
What international health insurance should I take out in South Korea and for whom?
For some long term stays in South Korea, you will be required to take out private health insurance for your entire stay.
In order to do a Working Holiday Programme (WHP) in South Korea, you will need to take out a health insurance policy that covers you for the duration of your stay. We offer you a GoldStart insurance which is adapted to your profile if you wish to do a WHP.
If you are an expatriate employee, a digital nomad or an entrepreneur, it is strongly recommended that you take out an expatriate international health insurance policy that will cover you for private sector healthcare costs in South Korea. It will also cover you when you travel abroad and also for medical repatriation abroad or to your home country.
Are you going to South Korea for a tourist stay? It is strongly recommended that you take out travel insurance to cover the very high cost of health care in South Korea and expensive medical repatriation.
Do you want to spend a semester, an internship or part of your studies in South Korea? Although the "Sajeong" visa does not require mandatory health insurance, it is more than imperative that you take out insurance to protect yourself from the high cost of health care in South Korea. As many students do every year, if you wish to travel around South Korea during your stay, with a GoldStudent health insurance policy you will also be covered for healthcare costs abroad.