Visas and Health in South Africa
South Africa is the continent's second-largest economy and attracts more and more expatriates every year. Indeed, the country has many assets: political stability, dynamic economic growth, unusual landscapes… However, whatever the reasons for coming to South Africa, travel insurance or expat insurance for you and your family is paramount. In this way you can prevent financial, health, and legal risks that would occur unexpectedly. In addition, choose contracts whose guarantees cover repatriation, hospital costs, civil liability and other emergency medical expenses.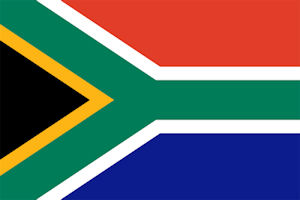 Political regime: Republic
Capital: Pretoria
Area: 1,219,912 sq km
Population: 57 million
Languages spoken: Afrikaans, English, isiNdebele, isiXhosa, isiZulu, northern sotho (Sepedi), sesotho, setswana, siSwati, tshivenda, xitsonga.
Currency: Rand
Visas South Africa
Visa short stay
As part of a stay of less than 90 days, most European foreigners are exempt from a visa and can travel to South Africa on presentation of a valid passport. Customs authorities will issue you a residence permit upon entry into South Africa. However, for short non-tourist stays (such as an internship or volunteering), consult the South African Embassy in your home country to make sure you stay legal on South African territory.
Expat visa
Under South African immigration law, any foreigner wishing to work in South Africa must apply for a work permit corresponding to his or her profile.
General work permit
The application for this permit must include confirmation that the foreigner has the qualifications required by the South African Qualifications Authority (SAQA).
In addition, proof must be attached that a job advertisement has been posted in the national press upstream. This announcement must meet certain criteria set out in South African law.
Work permit based on special skills
South African legislation allows for a work permit for people with special "critical skills" skills.
The application must be accompanied by a letter from a government body (South African or foreign) or an academic body, confirming these competences. In addition, a letter of recommendation from former employers or a thesis must be attached, attesting to these specific skills.
Offshoring in an international company
Foreign employees wishing to work in a South African subsidiary of their company can apply for a work permit for a period of 2 years. However, they cannot obtain a permanent residence permit.
Start a business in South Africa (the business visa)
The South African government tends to attract domestic and foreign investors. The state actively subsidizes development finance, investment, job creation, and SME development. As a result, business visa applications are carefully considered and require the exact amount of your capital. Here is the list of expected documents:
Form BI-1738 duly completed and signed
Certificate issued by an accredited accountant and recognized by the South African Institute of Accredited Accountants, certifying that you have a minimum amount to invest in South Africa. The document also certifies that you are committed to ensuring that at least 60 of your company's employees are South African nationals, and to register with all jurisdictions regulating companies in South Africa.
A clean criminal record certificate.
A letter of recommendation approving the feasibility of your business and its interest in the Republic of South Africa
Vaccines and safety in South Africa
Vaccines and local diseases
No specific vaccination is required, unless you are spending more than 12 hours in a country at risk of yellow fever (in this case, bring a vaccination certificate). However, try to make your usual vaccination reminders before you leave, especially:
diphtheria-tetanus-polio vaccine (DTP)
rubella-mumps-measles (MMR) vaccine for children.
Like many countries on the continent, South Africa has many cases of mosquito-borne diseases such as malaria, chikungunya or dengue fever. Diseases related to poor food hygiene can also occur: typhoid fever, cholera, listeriosis.
Aids is also widespread in South Africa. Take all the usual precautions as much as possible to avoid the risks.
Security in South Africa
The crime rate in South Africa is very high, and assaults are not concentrated only in disadvantaged neighbourhoods. Please do your job of following general safety guidelines, always be vigilant and use common sense to get around safely. Check out the Security section of the Foreign Office's Travel Advice page.
Health insurance in South Africa and repatriation
Why take international health insurance when travelling or living in South Africa? Simply because health spending quickly reaches very high amounts abroad. On the other hand, health insurance is compulsory in South Africa in order to be covered in a public or private institution. In addition, the repatriation guarantee is an essential criterion. In the event of a serious accident it is sometimes necessary to carry out a medicalized repatriation to the nearest medical centre or to the country of residence. Depending on where you are at the time of the accident, and depending on the medical prognosis, it may be necessary to charter a helicopter or a medicalized aircraft.
Mondassur supports you in your choice of international health insurance by helping you compare the different offers on the market. Depending on your profile, we will be able to offer you different travel, international student and expatriate insurance packages.