Visas and Health in New Zealand
Want to spend your holiday in New Zealand? Are you planning an expatriation project in New Zealand? Whatever the reason you choose to go there, consider taking out travel insurance or expatriate health insurance for you and your family. This will avoid possible financial, health, and legal complications in the event of an unannounced accident. We advise you to favour contracts whose guarantees cover repatriation, hospital costs, civil liability and other emergency medical expenses.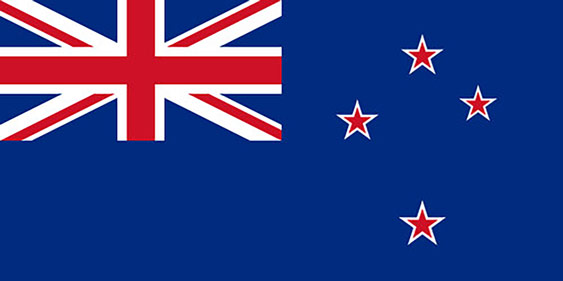 Political regime: Constitutional monarchy
Capital: Wellington
Area: 268,680 sq km
Population: 4.1 million
Languages spoken: English, Moari
Currency: New Zealand dollar
Visas New Zealand
If you are European, you do not need a visa for a tourist or business stay of less than three months. All you need to do is have your passport valid for at least three months from the date of return of your proposed stay. You must be able to justify a Return or Continuation ticket (with visas or residence permit for the country of return or continuation if necessary). You must now pay a tourist tax (IVL) of $ 35 for foreigners traveling to New Zealand for less than 12 months. Working Holiday Visa holders in New Zealand will also have to pay this fee of $ 35.

New Zealand now offers visas for retirees allowing them to live on site in an environment of beautiful nature with infrastructure including high quality sanitary facilities. There is thus the "Temporary Retirement visa" or the "Parent retirement resident visa" if you are the parent of a person with New Zealand nationality or a residence permit. For these 2 visas, investment conditions in the country are required as well as health insurance for New Zealand.
Vaccines and Safety in New Zealand
Vaccines and local diseases
No vaccine is required for New Zealand.
For adults, don't forget vaccines for tetanus, polio, hepatitis A and B, typhoid and for at-risk groups: tuberculosis and rabies.
For children, don't forget vaccines against diphtheria, tetanus, whooping cough, polio, tuberculosis, measles, mumps, rubella, hepatitis A and B, (long stay), typhoid (long stay for 5-year-old travelers and older).
In New Zealand, the following diseases are common: Amibiase, spider bites, snakes, fish and scorpions, ascaris, hepatitis A and B, sexually transmitted diseases, meningitis, polio, rabies, AIDS, tetanus, tuberculosis, Typhoid.
Security in New Zealand
The risk of a terrorist alert, which had been raised to a "high" level following the attacks in Christchurch on 15 March, has been reduced to a "medium" level by the New Zealand authorities. It is recommended that the recommendations of the authorities be implemented and that vigilance be exercised.
While the level of common crime remains low in New Zealand, precautions of use must be observed, as delinquency increases in major cities (Wellington, Christchurch, and especially Auckland) as well as in proximity to tourist sites and beaches.
Health and repatriation insurance in New Zealand
Why take international health insurance when travelling or living in the UK? Simply because health spending quickly reaches very high amounts abroad. In addition, the repatriation guarantee is an essential criterion. In the event of a serious accident it is sometimes necessary to carry out a medicalized repatriation to the nearest medical center or to the country of residence. Depending on where you are at the time of the accident, and depending on the medical prognosis, it may be necessary to charter a helicopter or a medicalized aircraft.
Mondassur supports you in your choice of international health insurance by helping you compare the different offers on the market. Depending on your profile, we will be able to offer you different travel insurance, international student andexpatriate insurance packages.