Health insurance in Israel
Whatever the reason you choose to travel to Israel, consider taking out travel or expatriate health insurance for you and your family. You will leave with peace of mind and can prevent financial, health, and legal risks that would arise unexpectedly. Guarantees for repatriation, hospitalization, civil liability and other emergency medical expenses are essential, regardless of your destination.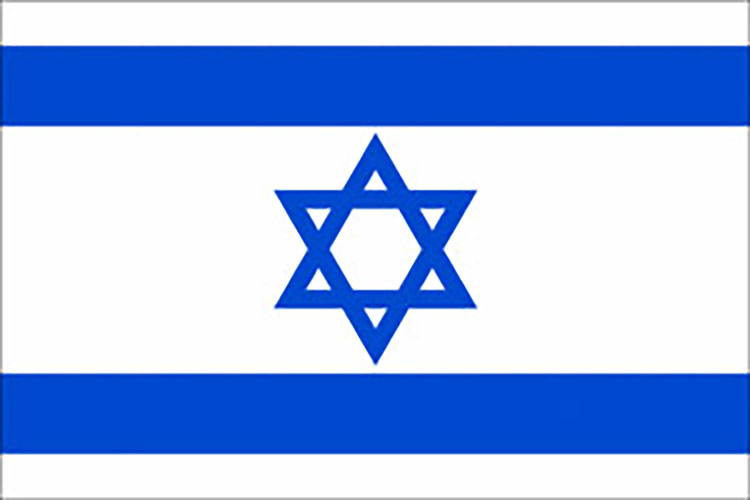 Political regime: Parliamentary democracy
Capital: Jerusalem
Area: 22,072 sq km
Population: 8.712 million
Languages spoken: Hebrew, Arabic
Currency: New Shekel
The health system in Israel
The Israeli health system is composed of a public health system and a private health system. Since 1995, the government has been responsible for ensuring the health of all citizens without distinction and every resident in the country is obliged to take out health insurance with a health insurance company. In addition, every resident in Israel over the age of 18 is required to pay contributions which in turn provide medical insurance coverage from one of the 4 Israeli health insurance funds:
Clalit ;
Leumit ;
Maccabi ;
Meuhedet;
These 4 health insurance funds are public sector and provide basic health services where it is determined which medical services, equipment, treatments and medicines can be provided to the insured. In addition to these AMOs, policyholders have the option of taking out optional supplementary insurance. Each insurance package does not cover care in the same way (dental care, optical care, etc.).
How to consult a general practitioner or a specialist in Israel?
Unlike many European countries, to consult a general practitioner or a specialist in Israel, you will have to go to the clinics linked to your health insurance fund. There are very few doctors working in independent practices.
Depending on your affiliation to a health insurance fund, you will be able to consult a general practitioner, a paediatrician, a gynaecologist, and an internist free of charge. These doctors are usually the first line of health care that you will see if you need to receive treatment. In Israel, they are called primary doctors. You will not be able to see other doctors in the same category in the same quarter, unless your doctor is not available or you are more than 30km away when you need to see him. In Israel, the general practitioner must be the focal point for any health care you may need. He or she must be able to have an overall picture of your health and have access to all the medical data that concerns you. This is why mutual health insurance companies insist on keeping the same GP.
Specialist doctors are called secondary doctors and include chiropodists and dieticians. You can consult them after your GP has provided you with a referral letter (hafnaya). These consultations are not free and cost between 24 and 27 shekels depending on the health insurance fund. However, you will only pay this amount once per quarter, i.e. if you consult the same specialist several times in the same quarter, you will only pay the amount once, and your health insurance fund will pay the fees directly to the doctor.
Hospitals in Israel
There are three types of hospitals in Israel: public hospitals, semi-private hospitals and private hospitals. These include hospitals specialising in certain areas of health, such as paediatrics, psychiatry, rehabilitation etc. All treatment in public or semi-private hospitals is covered by the health insurance fund (but not at 100%, there is a fixed contribution for each medical examination). You can be treated in the hospital of your choice and you must have a financial commitment form with you on the day of the examination.
Private hospitals offer exclusive care but are much more expensive. However, some private insurances cover 100% of the costs.
It should be noted that some public hospitals offer private services where a doctor can offer his or her services in both the public and the private part. Generally, waiting times are much shorter in the private than in the public sector, even for simple consultations.
The emergency service in Israel
The Maccabi and Clalit insurance companies have a 24-hour emergency telephone service. You will be attended to by a nurse who will advise you on whether you should be treated in an emergency room or not. The emergency service is covered by both health insurance companies. Their emergency numbers are as follows:
Clalit: *2700 extension 5 / 03-9405350 / (from abroad) +972-3-6333333.
Maccabi: *3555 extension 4 / 1-700-50-53-53 / (from abroad) +972-4-8188081.
Meuhedet: *3833 where you will be directed to the nearest emergency medical centres.
Leumit: from 7pm to 7am: 1-700-507-507 ext. 3
Pharmacies in Israel
Once you arrive in Israel, if you need medication, you will find 4 different types of pharmacies:
Health insurance pharmacies: each health insurance company has its own pharmacies that are exclusive to the insured of the respective companies. Some medicines are only available in these pharmacies on prescription. In addition, medicines are cheaper than in other types of pharmacies.
Private and chain pharmacies: you can go to any private or chain pharmacy. However, if they are not affiliated to a health insurance fund, they will charge very high prices. It is advisable to find out before going to a pharmacy that has an agreement with a health insurance fund in order to receive reimbursement so that you do not pay too much for medicines.
Hospital pharmacies have an agreement with the health insurance fund of the hospital where they are located.
For each medicine you take from the pharmacy on prescription, you will have to pay a third-party fee that is not covered by your health insurance fund.
Dental care in Israel
In Israel, dental care, even in practices that have an agreement with your health insurance fund, is only partially covered. Dental care covered by the health insurance funds includes
Dental care for children aged 0-18 years;
50% reimbursement for cancer patients before chemotherapy and 100% for patients after chemotherapy.
The health insurance funds cover dental costs for patients with many serious illnesses.
It is essential to take out either:
Private health insurance to cover you for dental costs in both the public and private sectors.
A local supplementary insurance that will cover you better for dental care in practices that have an agreement with a health insurance fund.
Medical examinations in Israel
Health insurance companies have medical facilities or agreements with medical centres where you can have most examinations. When your doctor prescribes a medical examination, ask him or her where to do it. In addition, you will find a search engine on the health insurance websites that lists the laboratories and medical centres or hospitals where you can go for your examination.
The insurance card in Israel
Never lose your insurance card, as it will allow you to benefit from free or partial reimbursement of your health care in the medical facilities or primary and secondary doctors affiliated to your health insurance fund.
Gynaecologists in Israel
You can make an appointment with a gynaecologist without going through a general practitioner in Israel. You can see a gynaecologist in an office or in a women's health centre. Maccabi and Clalit together have about 60 women's health centres. Each centre is listed on the health insurance website.
Maternity in Israel
In Israel, your pregnancy will usually be monitored by your gynaecologist and all medical examinations will be carried out by nurses, whether it be weight monitoring, blood pressure, blood tests etc. You may be monitored by a gynaecologist from your health insurance fund, the private sector or a hospital. Some gynaecologists have an ultrasound machine in their practice, which means that you do not have to go to a medical examination centre or to another specialist to have an ultrasound scan. In addition, some gynaecologists will have their assistants take your blood tests, monitor your weight, etc.
The Israeli Ministry of Health recommends that you undergo a series of screening tests in order to detect as soon as possible whether you are at risk of giving birth to a child with a serious genetic disease. The tests may be recommended to you or your spouse, and if both you and your spouse are recommended for testing, the tests for one of you will be covered by your insurance.
Some of the tests you need to have during your pregnancy follow-up are included in your health insurance and are fully covered (sometimes you will be asked to pay a small fee), provided that you have them done in a centre approved by the Ministry of Health and if your pregnancy is fully covered by the public health sector. Some supplementary insurances cover the part of the examinations that are not covered, private insurances may cover 100% of your maternity.
Average cost of some medical operations
First visit to a doctor: $400
Second visit to a doctor: $250
MRI: $630
Cataract surgery: $3500 – $4000
Childcare in Israel
There is a network of medical centres in Israel dedicated mainly to early childhood (0-6 years). They are mostly staffed by nurses, paediatricians or other specialists. These clinics are regulated by the government or the health insurance funds or the town hall. They are called "Tipat 'Halav" and are usually where you will get your children vaccinated, not at a pediatrician or general practitioner. During a consultation, these specialists will ensure that your child's hearing, sight and communication are functioning properly. Visits and mandatory vaccinations are free of charge and you can find these medical centres in all major cities in Israel.
What vaccinations are required before a stay or expatriation in Israel?
No vaccinations are required in Israel, only a complete vaccination booklet will be requested. You must have an up-to-date hepatitis A vaccination and a hepatitis B vaccination for long or repeated stays. It is also required to be vaccinated against rabies and typhoid for long stays.
Is it necessary to take out private international health insurance for a stay or expatriation in Israel?
It is better to take out private international health insurance if you are planning to visit Israel, whether for a holiday, retirement or expatriation. All 4 Israeli health insurance companies offer health cover for standard health care. However, many services are not covered or are only partially covered by the funds, between 50% and 80% maximum. In addition, hospitals and practices are directly linked to one of the health insurance companies, which means that you will not be covered in all medical facilities in Israel, you will have to go to a facility affiliated to the health insurance company you have chosen. This is why it is essential to take out private international health insurance which will allow you to be treated in private hospitals despite their very high cost and to be covered for more medical services at better rates.
What private international health insurance to buy in Israel and for whom?
Whatever your profile, if you wish to go to Israel, whether for holidays or expatriation, it is recommended that you take out private international health insurance.
If you wish to travel to Israel for more than 90 days, to create your company, or you are a nomadic worker or expatriate, it is essential that you take out a GoldExpat private insurance policy. Indeed, after obtaining an A5 or B1 or B2 visa allowing you to stay in the country for one year, you will only be able to apply for one of the 4 health insurance funds after 6 months spent in the country. This means that you may find yourself uninsured when you arrive in Israel.
If you are an Israeli citizen, and you are entitled to the Law of Return and Aliya, you will be entitled to hold an Israeli passport and Israeli citizenship. If you plan to travel between your home country and Israel, it is highly recommended that you take out private health insurance that will cover you for health and private sector expenses, both in Israel and in your home country. In addition, you will be covered for medical repatriation to a foreign country or to your home country.
Finally, if you wish to travel to Israel for a tourist stay, it is essential that you take out travel insurance in case of an incident so that you can be treated as quickly as possible and in the best possible conditions. Indeed, the private sector is much more efficient than the public sector in terms of care.