Visas and Health in Ghana
Ghana's economy, based on agriculture and underground resources, is fairly carried by foreign investment. Moreover, the country has a substantial natural and cultural heritage, all reasons to pass the expatriation course or simply come to visit Ghana during a trip. In any case, consider taking out travel insurance for Ghana or expatriate health insurance to cover any financial, health and legal risks. Guarantees for repatriation, hospitalization, civil liability and other emergency medical expenses are essential, regardless of your destination.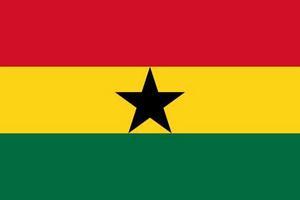 Political regime: Republic
Capital: Accra
Area: 238,540 sq km
Population: 30.2 million
Spoken languages: English
Currency: Cedi
Visas in Ghana
If you are a French national, you need an entry visa to Ghana. The visa is valid for a stay of up to one year.
French Embassy in Accra
12th road (off Liberation avenue) –
PO box 187 – Accra
Tel: [233] 21 21 45 50
Fax: [233] 21 21 45 89
Email: ambaccra@africaonline.com.gh
Ghanaian Embassy in Paris
8, Villa Said – 75116 Paris
Tel: 01.45.00.09.50
Fax: 01.45.00.81.95
Email: ambghanaparis@yahoo.fr
Vaccines and safety in Ghana
Vaccines and local diseases
The yellow fever vaccination certificate is required for travelers over one year of age.
For adults, don't forget vaccines for tetanus, polio, hepatitis A and B, typhoid, meningitis A and C and for at-risk groups: tuberculosis and rabies.
For children, don't forget vaccines against diphtheria, tetanus, whooping cough, polio, tuberculosis, measles, mumps, rubella, hepatitis A and B, (long stay), typhoid (long stay for children 5 years and older) and meningitis A and C.
In Ghana, the following diseases are common: Amibiase, bites of spiders, snakes, fish and scorpions, bilharziosis, cholera, Leishmaniasis, yellow fever, ascaris, hepatitis A and B, sexually transmitted diseases, meningitis, polio, malaria, rabies, AIDS, tetanus, tuberculosis, typhoid.
Security in Ghana
In the context of the attacks that have taken place in recent years in West Africa (Bamako, Grand-Bassam, Ouagadougou and south-eastern Burkina Faso), the regional terrorist threat that does not spare Ghana must be taken into account. Increased vigilance is needed, especially in public places frequented by expatriates. So consider consulting the official health and safety advice of the Ministry of Foreign Affairs.
Health insurance and repatriation in Ghana
Why take international health insurance when travelling or living in Ghana? Simply because health spending quickly reaches very high amounts abroad. In addition, the repatriation guarantee is an essential criterion. In the event of a serious accident it is sometimes necessary to carry out a medicalized repatriation to the nearest medical centre or to the country of residence. Depending on where you are at the time of the accident, and depending on the medical prognosis, it may be necessary to charter a helicopter or a medicalized aircraft.
Mondassur supports you in your choice of international health insurance by helping you compare the different offers on the market. Depending on your profile, we will be able to offer you different travel, international student and expatriate insurance packages.