Visas and Health in Egypt
Whether the magnetic charm of Egypt and the Nile has seduced you for a holiday or for a lifetime, remember that taking out travel insurance or health insurance suitable for expatriates is highly recommended. To choose your travel insurance, pay attention to the guarantees for repatriation, hospital costs, civil liability and other emergency medical expenses are essential, regardless of your destination.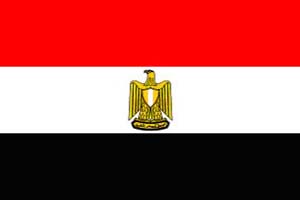 Political regime: Republic
Capital: Cairo
Area: 1,001,450 sq km
Population: 99 million
Languages spoken: Arabic, English, French
Currency: Egyptian Pound
Visas in Egypt
If you are a French national, you need an entry visa to Egypt. Arrival must be made no later than three months from the date of issuance of the visa. The length of your stay is taken into account from the date of entry into the country.
French Embassy in Cairo
29 Charles de Gaulle Avenue
BP 1777 – Guizeh, Cairo
Tel: '20 (0) 122 210 41 33 or '20 (2) 35 67 32 00
Email: questions@ambafrance-eg.org
Egyptian Embassy in Paris
56 Avenue d'Iéna – 75116 Paris
Tel: 01.53.67.88.30
Fax: 01.47.23.06.43
Email: ambassadedegypteaparis@hotmail.com
Vaccines and safety in Egypt
Vaccines and local diseases
No vaccine is required for visitors, but the yellow fever vaccination certificate is required for travelers from an endemic area.
Travelers from Sudan must present up-to-date vaccination certificates for the following diseases: yellow fever, typhoid, cerebrospinal meningitis. Travelers who cannot present these certificates are likely to be returned to Khartoum.
The HIV certificate is required for stays of more than 30 days for employees (spouses and children are not subject to this obligation).
Foreign certificates are not accepted. The screening test should be performed in Egypt.
For adults, don't forget vaccines for tetanus, polio, hepatitis A and B, meningitis A and C and for at-risk groups: tuberculosis and rabies.
For children, don't forget the vaccines against diphtheria, tetanus, whooping cough, polio, tuberculosis, measles, mumps, rubella, hepatitis A and B, (long stay), meningitis A and C (long stay for 18-month travellers), typhoid (long stay for travellers 5 years and older).
Security in Egypt
The terrorist threat is chronic on Egyptian territory, so it is necessary to closely monitor internal news and comply with the instructions of the Egyptian authorities. The road network is suitable on major roads but of poor quality on secondary roads, and the lack of compliance with the road code quickly makes your journeys dangerous. For more information, please visit the security section of the Ministry of Foreign Affairs website.
Health insurance and repatriation in Egypt
Why take international health insurance when traveling or residing in Egypt? Simply because health spending quickly reaches very high amounts abroad. In Egypt in particular, it is rather recommended to go through the private sector. However, of course without state subsidies and with more expensive infrastructure and equipment, the prices of consultations are rising. Thus, international health insurance allowing you to get reimbursed for your various health costs would prove very useful, regardless of the length of your stay. In addition, the repatriation guarantee is an essential criterion. In the event of a serious accident it is sometimes necessary to carry out a medicalized repatriation to the nearest medical center or to the country of residence. Depending on where you are at the time of the accident, and depending on the medical prognosis, it may be necessary to charter a helicopter or a medicalized aircraft.
Mondassur supports you in your choice of international health insurance by helping you compare the different offers on the market. Depending on your profile, we will be able to offer you different travel, international student and expatriate insurance packages. You can easily make a free quote online on our website.