Visas and Health in China
As the world's second largest economy, China is the flagship destination for expatriates in Asia. China is undergoing a triple economic, political and social revolution and has generated enthusiasm among a large number of expatriates. The Covid pandemic has showed a new face of China. Whatever the reasons for coming to China, international travel insurance or expat insurance for you and your family is paramount.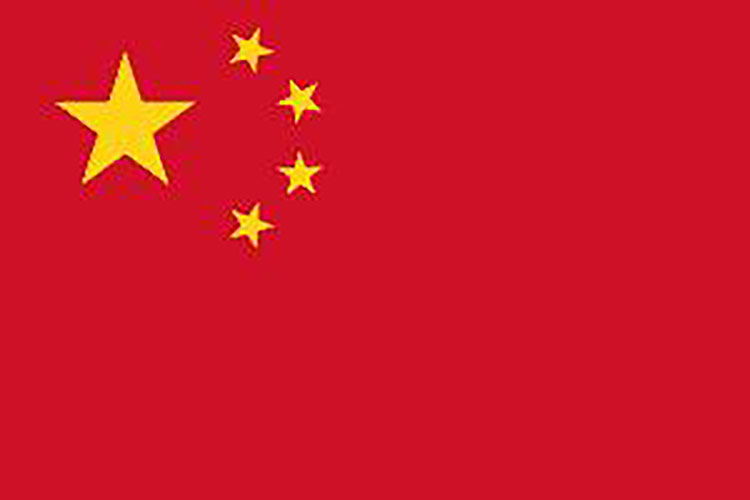 Political regime: People's Republic
Capital: Beijing
Area: 9,596,960 sq km
Population: 1.386 billion
Languages spoken: Mandarin
Visas China
Regardless of your nationality, a Visa is required to enter China (including for Chinese nationals).
For Hong Kong, Europeans do not need a visa for a stay of less than 90 days. For foreign nationals or persons with a Residence Permit, the formalities and rates are the same as in China except the official visa application form.
Simple entry or multiple entries must be made within the validity period of the visa (i.e. during the period of 3 months after the application of the visa for tourist or ordinary business visas).
The visa rate table for China is available online.
A list of basic documents is valid for all your visa applications. But other documents will be added depending on the type of visa requested. It is available on the Website of the Chinese Visa Application Center. This list includes your original passport and a certificate of residence or regular residence in your country of origin.
When visas are declined in two numbers (E1 and X2 for example), this corresponds to the length of stay allowed. Visas 1 allow stays of less than 180 days. While visas 2 correspond to stays of more than 6 months.
The procedures are made at the visa exchange centres and consulates, depending on where you live.
Short stays
Exchanges, visits, conferences (visa F)
This visa requires an invitation from a competent unit (company, administration) or an individual in China. You will need to provide the identity of both parties as well as information about your visit. These must include the reason and places of visit, your source of funding and the length of stay. Your airfare and hotel reservations will have to attest to the length and places of residence.
If this trip is your responsibility, you will also need to provide proof of financial capacity.
Tourism (visa L)
This visa is valid three months after issuance and authorizes a 30-day stay on Chinese territory.
To obtain it you will need to provide, in addition to the basic documents, those listed below:
A letter of invitation for a person residing in China and/or proof of hotel booking for the duration of the stay.
A schedule of visits. It is generally recommended to do this in the form of a table to make it easier to read (dates and places).
A travel insurance certificate for China
A certificate of work or study in France.
A certificate of resources (bank statements over the last 3 months)
Your round-trip airfare (proving the length of your stay)
Transit (Visa G)
It is possible to be exempted for 72 hours provided you do not leave the city where the airport is located and prove transit. This exemption is only valid for some Chinese cities.
If in doubt, opting for a transit visa remains the most secure solution. You will then need to add the following documents to the basic documents:
The plane ticket to the destination country with the date and seat confirmed.
Hotel reservations or accommodation certificates.
This visa is valid for 3 months and lasts 7 days from entry.
Depending on the transit time, the tourist visa may be more suited to your needs.
Working in China
Business affairs (Visa M)
The business visa repeats roughly the same conditions as the exchange visa (Visa F). You will therefore need to submit a letter of invitation from your trading partner in China. The length of your stay will be determined from this official letter. Information on the purpose of your visit (mission letter) will also be included.
If this trip is your responsibility, you will also need to provide proof of financial capacity.
Your airfare and hotel reservations will have to attest to the length and places of residence.
Work or artistic representation (visa Z)
To work in China, you will need to present a work permit issued by a Chinese administrative body. There are five types of possible work authorizations. Therefore, your employer will have to take the appropriate steps in its sector with the Chinese authorities.
You will have 30 days after entering Chinese territory to apply for your residence permit. You or your employer will have to go to a local public safety office. This permit will correspond to the duration of your employment contract, for a minimum of 3 months to a maximum of 12 months.
Talent introduced (Visa R)
This visa applies to people with a high level of talent (sports, artistic, scientific) who are required to work in China. More information is available from the Chinese Visa Application Center
Crew member (visa C)
This visa applies to people working on international means of transport (aircraft, boat, train). Don't hesitate to ask your employer for more information about this visa.
Family members accompanying the crew also depend on this visa.
Journalism (J1 or J2 visa)
To obtain a journalism visa, you will need to provide a visa notification letter when you apply for a visa. This letter has been previously issued to you by the Press Directorate of the Ministry of Foreign Affairs of China. You will also need to provide an official letter from the relevant news organization.
Further steps must be taken at the Chinese Consulate or Embassy. Therefore, allow for a period of time for the implementation of this visa and arrange accordingly.
Studying in China (visa X1 or X2)
In addition to the basic documents, the original and photocopying of the admission notification issued by the host school in China is added.
The student will then have 30 days after entering Chinese territory to apply for a residence permit. This request is made to local public security agencies. The permit will allow the student to reside in China for the duration of study for which he was admitted.
Private affairs
Family reunification (Q1 or Q2 visa): This visa is for family members of a citizen or permanent resident in China.
Family visit (Visa S1 or S2): This visa is for family members of a foreigner with a visa to stay in China. For these two visas, a certificate of kinship with the person residing in China will be required. This may correspond to a marriage or birth certificate or the family booklet. The family member welcoming you to China must also provide you with a letter of invitation. This will include the personal information of the persons concerned (guests or hosts) as well as information about your stay in China. The reason for your visit, the length, location and source of the stay must be indicated. Finally, the family member residing in China will be required to provide a copy of his identity papers and residence permit.
Becoming a permanent resident (visa D)
There is a permanent residence visa for foreigners, renewable every 10 years. To obtain it you will need to provide the original and photocopy of the letter confirming permanent resident status issued by the Ministry of Public Security of China.
Within 30 days of your arrival on Chinese territory through this visa, you will need to apply for residency. This request is made to municipal public safety bodies.
To learn more about applying for a visa, visit the Chinese Visa Application Center.
What to do after I get my visa?
Once you have obtained your visa, make sure that the dates on the document correspond to the dates of your stay. If you exceed the length of stay granted by the visa, even involuntarily, you will have to pay a fine of up to 50 to 500 euros.
Do I need a visa to go to Hong Kong or Macau?
If you are going to Hong Kong or Macau directly from France, you do not need a visa. However, if you wish to travel to China from one of these destinations, a visa is required. To obtain it, you will need to present your return ticket, a hotel reservation or a certificate of accommodation, as well as proof of insurance. More information about our travel insurance offers for China. Obtaining a visa takes about four days.
A dual-entry visa will be required if you wish to travel from China to Hong Kong or Macau, and then return to Chinese territory. A double-entry visa is valid for 30 days. The "enter before" date shown on the visa sticker corresponds to the second entry into the territory.
Warning: Your Chinese visa does not allow you to travel to Tibet. To visit this area, you must pass through a Chinese tour operator with a government license, who will issue a guide with a group travel permit.
For adventurous travellers, it is best to avoid areas of Chinese territory closed to foreigners and borders (especially the Sino-Pakistan border).
Vaccines and Safety in China
vaccination
Compulsory vaccines and certificates: The yellow fever vaccination certificate is required for travelers from an endemic area. The HIV certificate is mandatory for stays of more than one year.
Recommended vaccines and certificates: For adults, don't forget vaccines for tetanus, polio, hepatitis A and B, typhoid fever (for food and drink-borne diseases) and for at-risk groups: tuberculosis and rabies (particularly present, especially south-west of the country). For children, don't forget vaccines against diphtheria, tetanus, whooping cough, polio, tuberculosis, measles, mumps, rubella, hepatitis A and B, typhoid (long stay for travellers 5 years and older).
Local diseases: food-borne diseases and poor food hygiene, as well as mosquito-borne diseases (dengue fever, malaria).
Security
The health situation: The health situation in China is not optimal, especially in the countryside. It is advisable to wash fruits and vegetables and take your usual antibiotics and medicines with you. Protect yourself from mosquitoes (malaria affects Yunnan province and Hainan Island) and avoid contact with wild or stray animals.
Road traffic: The importance of road traffic in cities often leads to accidents. It is strongly advised to take out all-risk insurance to protect you from complex and numerous disputes in the event of injury. Be careful behind the wheel (the presence of animals and poor road conditions in the north of the country). Also avoid driving at night. Also note: the use of GPS is prohibited.
Typhoon risks: China, Hong Kong and Macau are typhoon-prone regions, which usually occur between May and October (an average of ten typhoons occur each year during this period). The public is kept informed effectively in the event of an alert through radio and television. You can find out about the weather on the website of the Chinese Meteorological Administration www.cma.gov.cn (in English and Chinese), and through the website www.tv5.org (in French).
What to do in the event of an earthquake? China is an area at risk for seismic activity. In the event of an earthquake, head for a free space away from the buildings if you are outside. Inside, stay away from windows and anything that may fall or tip over (table, furniture,…). Protect yourself by sitting under a sturdy table or standing under a door frame.
Robberies and scams: Exercise caution when travelling to tourist spots and gatherings for the holidays. The government's website also reports cases of solicitation and inciting consumption: a young and English-speaking person offers to go to a restaurant for the purpose of cultural exchange. With the help of the restaurateur, you are then presented with an exorbitant note. In this case, you can call the police.
Respect for public order:
Some behaviours may result in expulsion from the territory or a stay in detention.
Avoid altercations and do not get intoxicated on public roads and do not participate in a demonstration.
It is also forbidden to attend places of prostitution and to use drugs.
Pay attention to the establishments you frequent on site.
Health insurance in China
Why take international health insurance when travelling or residing in China? Simply because health spending quickly reaches very high amounts abroad. On the other hand, health insurance is compulsory in China in order to be covered in a public or private institution. In addition, the repatriation guarantee is an essential criterion. In the event of a serious accident it is sometimes necessary to carry out a medicalized repatriation to the nearest medical centre or to the country of residence. Depending on where you are at the time of the accident, and depending on the medical prognosis, it may be necessary to Charter a helicopter or a medicalized aircraft.
Mondassur supports you in your choice of international health insurance by helping you compare the different offers on the market. Depending on your profile, we will be able to offer you different travel,international student and expatriate insurance packages.
More information on international insurance for China