Visas and Health in Canada
Whatever the reason you choose to travel to Canada, consider taking out travel or expat health insurance for you and your family. You will leave with peace of mind and can prevent financial, health, and legal risks that would arise unexpectedly. Guarantees for repatriation, hospitalization, civil liability and other emergency medical expenses are essential, regardless of your destination.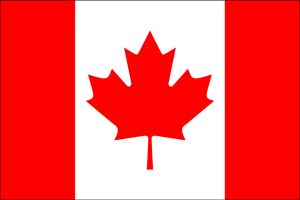 Political regime: Parliamentary Monarchy
Capital: Ottawa
Area: 9,984,670 sq km
Population: 37.06 million
Languages spoken: English, French
Currency: Canadian dollar
Visas in Canada
You do not need a visitor visa, for a tourist stay of up to six months, if you are a French national.
If you want to live in Canada, there are many ways to do this. These include temporary work permits, temporary residence visas and permanent residence visas available to a skilled and professional worker. For 18-35 year olds, there is also the OPTION of PVT Canada.

Useful links to learn about permits and Visa in Canada:
French Embassy in Ottawa
42 Sussex Drive
Ottawa – Ontario – (ON) K1M 2C9
Tel: 1,789 17 95
Fax: 1,562 37 35
Email: politique@ambafrance-ca.org
French Consulate in Montreal
1 Place Ville Marie – Office 2601 – 26th floor
Montreal – Quebec City – (QC) H3B 4S3
Tel: 1 878 62 21
Fax: 1,878 39 81
Email: info@consulfrance-montreal.org
French Consulate in Quebec City
25 rue Saint-Louis – Quebec – (QC) G1R 3Y8
Tel: 1 694 22 94
Fax: 1,694 16 78
Email: info@consulfrance-quebec.org
French Consulate in Toronto
2 Bloor Street East – Suite 2200 –
Toronto – Ontario – (ON) M4W 1A8
Tel: 1,847 19 00
Fax: 1,847 19 01
Email: info@consulfrance-toronto.org
French Consulate in Vancouver
1130 West Pender Street – Suite 1100
Vancouver – British Columbia – (BC) V6E 4A4
Tel: 1,681 43 45
Fax: 1,681 42 87
Email: info@consulfrance-vancouver.org
Canadian Embassy in Paris
35-37 Avenue Montaigne – 75008 Paris
Tel: 01.44.43.29.00
Fax: 01.44 43 29 99
Email: paris@international.gc.ca
Vaccines and Safety in Canada
vaccination
Compulsory vaccines and certificates: No vaccine is required.
Recommended vaccines and certificates: Don't forget vaccines against tetanus, polio, hepatitis B.
Local diseases: Rare cases of West Nile virus have been recorded in Canada in recent years. This mosquito-borne virus causes high fevers, sometimes accompanied by neurological pain that can be very severe. There is currently no known treatment for the virus. It is therefore advisable to protect yourself from mosquitoes by wearing long clothing and using repellents with the word DEET.
Security
Canada is a very safe country, and you can move freely throughout the country. Nevertheless, the risk of attacks in the country remains very present. In the event of an attack, quickly take cover and follow the instructions of the Canadian security forces. Despite a very low risk, no one is immune from delinquency. So keep an eye on your belongings. Nevertheless, the French consulate warns expatriates against the increasing consumption of fentanyl in the west of the country. This painkiller has been diverted for narcotic purposes and can prove fatal as early as 2mg consumed.
The risks of natural disasters are also present in some regions (hurricanes, earthquakes, etc.). Wildfires are very common from June to September in British Columbia and Alberta. They include Vancouver Island, the Rockies, the Okanagan and Kamloops. Earthquakes are also common in British Columbia.
Keep up to date with the country's security on the France Diplomacywebsite.
Health insurance in Canada
Why take international health insurance when travelling or residing in Canada? Simply because health spending quickly reaches very high amounts abroad. On the other hand,health insurance is mandatory in Canada in order to be covered in a public or private institution. In addition, the repatriation guarantee is an essential criterion. In the event of a serious accident it is sometimes necessary to carry out a medicalized repatriation to the nearest medical centre or to the country of residence. Depending on where you are at the time of the accident, and depending on the medical prognosis, it may be necessary to Charter a helicopter or a medicalized aircraft.
Mondassur supports you in your choice of international health insurance by helping you compare the different offers on the market. Depending on your profile, we will be able to offer you different travel,international student and expatriate insurance packages.
Other travel advice in Canada