Visas and Health in Canada
Whatever the reason you choose to travel to Canada, consider taking out travel or expat health insurance for you and your family. You will leave with peace of mind and can prevent financial, health, and legal risks that would arise unexpectedly. Guarantees for repatriation, hospitalization, civil liability and other emergency medical expenses are essential, regardless of your destination.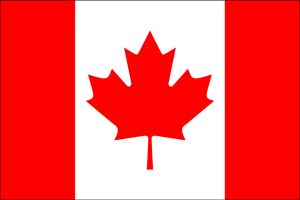 Political regime: Parliamentary Monarchy
Capital: Ottawa
Area: 9,984,670 sq km
Population: 37.06 million
Languages spoken: English, French
Currency: Canadian dollar
Visas in Canada
Do I need a visa to go to Canada?
You do not need a visitor's visa, for a maximum six-month tourist stay, if you are a European national.
However, depending on your situation, you will need additional documents:
Depending on your professional category, if you wish to work in Canada, you will need to apply for a work permit. The same applies if you intend to do an internship in Canada.
If you wish to study in Canada, you will need to apply for a study permit.
If you want to live in Canada, there are several ways to do so. There are temporary work permits, temporary residence visas and permanent residence visas available to a category of skilled and professional workers. For young people aged 18 to 35, there is also the option of a WHP Canada.
Which visa to work in Canada?
Certain fields (e.g. human services, construction, or health) are in high demand and may represent a significant professional opportunity for you. Similarly, if you have knowledge in the high-tech sectors, Canada is in high demand and can be an excellent entrepreneurial land for those wishing to settle there. This is one of the reasons why the government has greatly simplified the procedures for European nationals to come here.
There are a few things you should know:
If you are not Canadian and you are not a resident either, you must apply for a temporary work permit to work legally in the country. This involves having a job offer from a Canadian employer.
You can also be invited by a Canadian province if you have skills that can benefit the local economy
You can get a work permit for a special group of workers such as agricultural workers or business people.
If you have the support of a Canadian investor group or capital fund, you can also come as an entrepreneur and get a residence permit without additional conditions.
If you are between 18 and 35 years old, you are probably eligible for the International Experience Canada programme. You will need to have a valid work permit, and you can then apply for a letter of introduction to the POE in Canada, which you will need to present at the border.
Once you receive your work permit or internship permit, the necessary visa or AVE will automatically be issued to you.
As a worker, even a temporary one, you will need health insurance to cover any health expenses incurred during your stay. We offer a selection of health insurance for travel to the USA that will allow you to be covered at a very good level. And the good news is that our insurance plans are tailored to you, depending on the length of your stay! You can request a free quote directly from this link!
How to obtain a student visa in Canada
It is possible to study in Canada as an exchange student (the procedure is done through your secondary school) or even on your own. In the latter case, if you are leaving for more than 6 months, you will need to apply to the university of your choice at least one year before your departure. The university will then tell you about the fees, tuition, cost of living in Canada and any language tests you may need to take. If the school accepts your application, it will then send you a letter of acceptance, which is necessary to obtain a study permit.

Please note that if you are going to study in the province of Quebec, you must apply for a Quebec Acceptance Certificate before applying for the permit. Since the province of Quebec chooses its own immigrants, you must have their approval before you can apply for a study permit.
The application for the CAQ and the study permit are not necessary if you are going to study for less than 6 months.
The study permit is a document issued to you to allow you to study at a designated educational institution. You must apply for it before travelling to Canada. Please note that a study permit is not a visa. Once issued and if your situation is in order, a visa or VAE, depending on your situation, will automatically be issued to you.
The study permit is valid for the duration of your stay, plus 90 days allowing you to enjoy Canada for a while after your course, or to renew your visa.
Health coverage for students in Canada varies from province to province. At best you will be entitled to local coverage like in Quebec with the RAMQ (if you are French), otherwise you will only be entitled to the university's private insurance. None of these solutions is really satisfactory because they both have their shortcomings. This is why we encourage you to take out complementary student insurance, like the ones we offer. For an excellent price/guarantee ratio, you have the possibility of being covered both on site and when you return home during your holidays. Ask us for a quote!
Which visa to live in Canada?
The permanent resident card
A person who is in Canada temporarily, such as a foreign student or temporary foreign worker, is not a permanent resident.
To apply for a Permanent Resident Card in Canada, there are several scenarios, and it is up to you to check the eligibility programs according to the region you are visiting. To name a few:
The Skilled Worker program (management position, professional position or skilled and experienced technical job…)
Self-employment program (in the cultural or sports sector for example)
The Atlantic Canada Immigration Pilot Program (if you are a skilled worker or an international graduate, and you want to settle in Prince Edward Island, New Brunswick, Nova Scotia or Newfoundland and Labrador).
Obtaining Canadian citizenship
To obtain Canadian citizenship, the criteria are the same for most applicants. You must :
Be a permanent resident,
Have lived in Canada for at least 3 of the last 5 years (1095 days),
Have filed a tax return if you were required to do so,
Pass a citizenship test
Prove your language skills in English and/or French
If you are not a Canadian citizen by marrying a Canadian, you must meet the requirements listed above. If you have a Canadian parent or grandparent, either biological or naturalized before you were born, you are eligible for Canadian citizenship.
If you are moving to Canada for the long term, you will also need to take out good health insurance to cover all your health costs while you are here. Even if you can benefit from the health insurance plan as a permanent resident or new citizen, it is important to complement it with an insurance that can cover you as much as you need, and in the context of your travels abroad. We offer expatriate insurance in Canada that is particularly interesting in terms of its coverage/price ratio. Ask us for a quote by following this link, it's free!
Price of a visa for Canada
AVE : 7$ (FRENCH)
Visitor's visa: from $100
Study Permit: $150
International Experience Canada (IEC) fee: $156
Work Permit: from $155
Permanent Resident Card: $50
Sponsorship of a spouse for permanent residence: $1050
Citizenship fee: $630
Safety in Canada
Canada is a very safe country, and you can move freely throughout the country. Nevertheless, the risk of attacks in the country remains very present. In the event of an attack, quickly take cover and follow the instructions of the Canadian security forces. Despite a very low risk, no one is immune from delinquency. So keep an eye on your belongings. Nevertheless, the French consulate warns expatriates against the increasing consumption of fentanyl in the west of the country. This painkiller has been diverted for narcotic purposes and can prove fatal as early as 2mg consumed.
The risks of natural disasters are also present in some regions (hurricanes, earthquakes, etc.). Wildfires are very common from June to September in British Columbia and Alberta. They include Vancouver Island, the Rockies, the Okanagan and Kamloops. Earthquakes are also common in British Columbia.
Other travel advice in Canada