Health insurance in Belgium and Visas
Are you planning an expatriation to Belgium? Make sure you take out expatriate health insurance for yourself and your family. This will help you avoid financial, health and legal complications in the event of an unexpected accident. We advise you to choose policies that cover repatriation, hospitalisation costs, civil liability and other emergency medical expenses.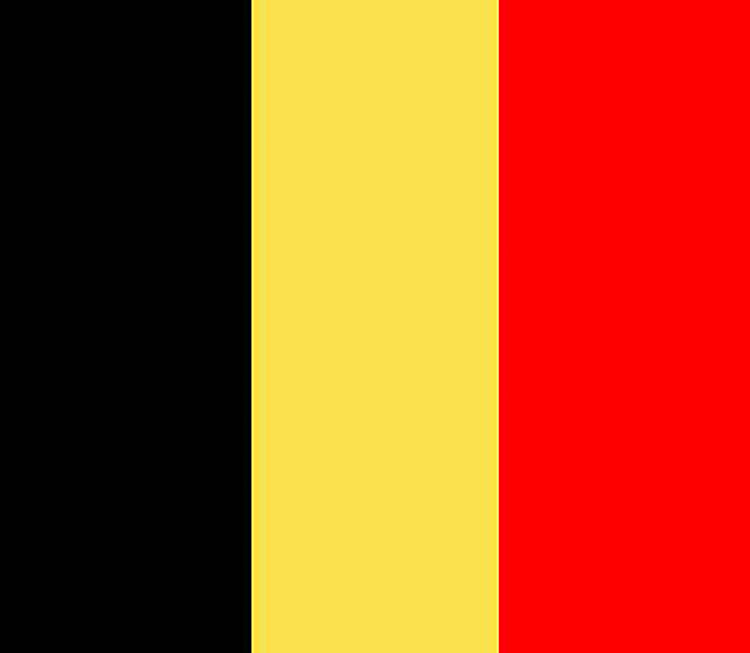 Political regime: Parliamentary Monarchy
Capital: Brussels
Area: 30,528 sq km
Population: 10.5 million
Languages spoken: French, Dutch, German
Currency: euro
Visas Belgium
For EU nationals, a simple ID card is all it takes. Nationals of the European community benefit from free movement. The right of residence is granted to these nationals, but they must register, within eight working days of their entry into the Kingdom, with the municipal administration of the place of their residence. For long stays, you must apply for a temporary residence permit, after which you are a long-term expatriation, you will have to apply for a residence permit valid for five years and renewable, issued by the authorities on proof of sufficient income. The opportunity to work in a country other than his is recognized within the EEA. No work visa required in this case.
French Embassy in Brussels
65 Ducale Street
1000 Brussels
Tel: 32 548 87 00
Fax: 32,548 87 32
Email: ambafr@ambafrance-be.org
Belgian Embassy in Paris
9 Tilsitt Street – 75840 Paris Cedex 17
Tel: 01.44.09.39.39
Fax: 01.47.54.07.64
Email: paris@diplobel.org
The health system and local insurance in Belgium
The Belgian health system is based on a social insurance system, financed by social contributions that vary according to the income level of the insured. Access to health care is independent and liberal, i.e. patients are free to choose their health care provider and the institution in which they wish to be treated. Payment is mainly on a fee-for-service basis.
The Belgian health system is structured in three levels. The first line of service includes the care provided by general practitioners, nurses, physiotherapists, family planning and the mental health service. The second and third lines include specialists, emergency services and hospital care. This makes it possible to measure the care that the patient requires according to the seriousness of the situation.
In Belgium, there is a compulsory health insurance scheme which is supervised, organised and controlled by the National Institute for Health and Disability Insurance (RIZIV). The RIZIV is a partner with the mutual insurance companies, health care providers and representatives of trade unions and employers. Compulsory health insurance can be taken out with 7 mutual insurance companies. Each mutual insurance company offers the same compulsory health insurance. However, they offer different supplementary insurance. 
What benefits are covered by compulsory health insurance in Belgium?
hospital care ;
treatment by a general practitioner or specialist (including home visits);
Hospital and home care by nurses;
Dental consultations;
Physiotherapy sessions;
Maternity;
Treatment for the elderly in a nursing home;
Rehabilitation service;
Medicines.
How do I consult a general practitioner or a specialist in Belgium?
As the Belgian health system is very liberal, you are free to choose the general practitioner you wish to consult. To consult a general practitioner, you can make an appointment for a consultation but you can also go to his or her office during the hours provided for consultations without an appointment. GPs are listed in the Golden Pages directory or on the internet. Finally, if you need to consult a doctor outside consultation hours, almost every region in Belgium has an on-call doctor who can see you. From your first medical consultation with a general practitioner, don't forget to open a Global Medical File which will allow you to keep all your consultation information in a single file.
To consult a specialist doctor, you can ask your family doctor to refer you to a specialist doctor who can meet your medical needs or to a hospital. You can still consult a specialist on your own initiative. However, the cost of the consultation will be higher.
The price of a consultation with a general practitioner is about 23 euros.
Pharmacies in Belgium
After consulting your general practitioner, if necessary, he will prescribe medicines on prescription which you can pick up at a pharmacy. Most medicines are only available on prescription.
There are duty pharmacies open after 11pm. To find them and go to them, we recommend that you call 0903/99.000, a service organised by the Belgian Pharmaceutical Association. It will give you the address of the nearest duty pharmacy.
How can I consult a dentist in Belgium?
Unlike in many countries, the compulsory health insurance partially covers your dental care in Belgium. It fully reimburses basic dental care for children under the age of 18. These basic examinations are
Oral examination;
Scaling;
Filling or restoration of teeth;
Root canal treatment;
Extractions.
You will need to see your dentist at least once a year to receive reimbursement. For orthodontic treatment, you will need to make a medical request to your mutual insurance company before the age of 15 for the person concerned.
However, as the compulsory insurance only partially covers dental care, it is strongly recommended to take out a local or international supplementary insurance to be reimbursed at better rates.
The price of a standard consultation with a dentist in Belgium is about 27 euros.
The emergency service in Belgium
The emergency number in Belgium is 112 and will connect you to an emergency medical service. If you need an ambulance to take you back to hospital, you will have to pay transport costs which may or may not be covered by your insurance.
The Belgian compulsory insurance will reimburse you up to 50% of the above legal rates.
The emergency service in hospitals is open 24 hours a day.
Hospitals in Belgium
There are two types of hospitals in Belgium, public hospitals and private clinics. Among these two categories we distinguish :
General hospitals: these deal with general internal medicine and surgery. You can also be looked after by a paediatric service and a maternity service.
Teaching hospitals: these offer services equivalent to those of the general hospitals, plus highly specialised treatment.
Specialty hospitals: provide specialist care for a specific health sector.
Psychiatric hospitals: provide treatment for patients with severe mental disorders.
A one-night stay in a general medical hospital costs an average of 1350 euros.
A hospital stay with surgery costs on average 1700 euros.
A hospital stay in intensive care costs on average more than 3000.
To choose a hospital, we recommend that you visit the website of the French Consulate in Belgium. Many hospitals throughout Belgium are listed there. In addition, you will be able to contact a medical adviser who may be able to recommend a hospital depending on the type of care you wish to receive.
Medical homes in Belgium and access to paramedical care
Also known as integrated health centres, these centres bring together health professionals such as general practitioners, physiotherapists, nurses, psychologists etc.
Payment for these medical centres can be made in the form of a lump sum agreed in advance between the mutual insurance company, the RIZIV, the medical centre and the insured. It can also be on a fee-for-service basis, depending on the medical centre.
In general, these centres apply a flat-rate payment regulated and accredited by the RIZIV, the mutual insurance companies and the medical centre. The mutual insurance company pays a lump sum to the medical centre for its insured. The insured person can then receive reimbursed care when he or she goes to the medical centre for treatment. However, if he receives care from a health care provider outside the medical centre, he will not be reimbursed.
Examples of average costs for paramedical care in Belgium
Session with a physiotherapist (30 mins): 22 euros
Session with a podiatrist (45 mins): 31 euros
Consultation with a dietician (30 mins): 20 euros
Visit to a dermatologist: 34 euros
ENT: 27 euros
Maternity in Belgium
It is important to start prenatal care very early so that you can identify the beginning of the pregnancy. This is important because it will determine which examinations should be carried out at specific times during the pregnancy. In addition, this follow-up is essential because it determines your entitlement to birth allowance, pre- and postnatal leave and employment protection under your health insurance.
You can also take part in birth preparation courses from the 7th month onwards offered in maternity hospitals by independent midwives. However, you may be charged extra for private classes.
To choose the place of delivery, we advise you to make arrangements from the 6th month of pregnancy. In Belgium, all hospitals are of good quality, the differences are in the way they deliver. All maternity hospitals will offer you a delivery with an epidural. You will stay in hospital for an average of 3 to 5 days after the birth.
Delivery by vaginal route: 3500 euros
Caesarean delivery: 5000 euros
Obstetric ultrasound: 18 to 47 euros
The paediatric service in Belgium
The paediatric service in Belgium is highly developed, state of the art and offers specialised care for the needs of children from a medical and surgical perspective. Many hospitals have a dedicated paediatric department. In addition, the Queen Fabiola University Children's Hospital is a university hospital entirely dedicated to paediatric services.
The price of a session with a paediatrician is approximately 40 euros.
Health networks in Belgium
There are health networks in Belgium that are quite different from traditional health networks. They do not offer reduced rates between providers in the same network. Joining a health network in Belgium means sharing medical information on a health network portal that brings together health providers and patients. The aim of this network is to give doctors quicker access to the medical history of the patients they are going to consult, giving them a global view of the patient's health and allowing them to gain in efficiency and time.
The Belgian Carte Vitale
The SIS card (Système d'Information Sociale) is the equivalent of the carte vitale in France or the sun card in Canada. It allows you to prove your social security rights to health care providers. However, if you apply for a SIS card now, you will get it in electronic format. This card also allows faster processing of the insured's medical records and therefore faster reimbursement as well.
A frontier worker who is not resident in Belgium can apply for an "isi+" card from the Caisse Auxiliaire d'assurance Maladie-Invalidité (Auxiliary Fund for Sickness and Disability Insurance) in order to be insured in Belgium.
Vaccinations in Belgium
When you arrive in Belgium, the only vaccination requirement is the polio vaccine, which is free for those under 18.
There are many recommended vaccinations in Belgium to be carried out before the age of 18. Do not hesitate to have your children vaccinated against all the recommended viruses:
Tetanus ;
Rubella ;
Diphtheria ;
Measles ;
Whooping cough ;
Pneumococcus ;
Meningococcus C;
Rotavirus infections ;
Mumps and Hepatitis B;
Diseases caused by Haemophilus influenzae type b.
The vaccines will only be partially reimbursed or not reimbursed at all by the Belgian compulsory insurance. However, many supplementary insurances cover the costs of vaccinations against the recommended vaccines.
Prices of some vaccines :
Yellow fever: 20 euros
Typhoid: 22 to 30 euros
Hepatitis A: 40 to 45 euros
Hepatitis A and B: 55 euros
Why and which International Health Insurance to take out in Belgium?
This will depend on your nationality, the duration and the purpose of your stay in Belgium and for certain situations it is imperative to take out private international health insurance in Belgium.
If you are staying in Belgium for more than 90 days, you will need to have health insurance: either private international health insurance, or the compulsory Belgian insurance supplemented by a Belgian mutual insurance company or by international health insurance.
If you are a citizen of the European Union and join a Belgian company, you can benefit from the Belgian health insurance without the obligation of a private insurance. However, it is strongly recommended that you supplement this with a mutual insurance company.
For non-EU citizens, you must take out long-stay visa insurance to obtain your visa. If you come to Belgium for less than 90 days, you are obliged to take out Schengen visa insurance. We offer international private health insurance that fits this situation perfectly, such as GoldStart or EuropAccess.
If you are a nomadic worker or if you only want to stay temporarily in Belgium without being affiliated to a Belgian health insurance company, our private international health insurance policies are fully adapted to your case. They will allow you to reside in Belgium and to be insured on the territory and abroad whatever the duration of your stay.
Which health insurance should I take out for a student in Belgium?
Every year, Belgium has around 40,000 foreign students in its schools and universities, particularly for medicine, engineering or psychology. In addition, tuition fees are very low and the price of student accommodation is affordable. The country has one of the best health care systems in the world, which means that the cost of access to health care is high. This makes it necessary to take out additional private health insurance for two reasons:
Firstly, a private insurance will take care of all your health costs while you are registered with a Belgian mutual insurance company.
Secondly, this private insurance will cover you for health expenses that the mutual insurance company does not cover, which is essential because Belgian mutual insurance companies only cover basic health care.
Mondassur offers you the GoldStudent health insurance, perfectly adapted to your student situation.