Visas and Health in Algeria
Want to spend your holiday in Algeria? Are you planning an expatriation project in Algeria? Whatever the reason you choose to go there, consider taking out travel insurance or expatriate health insurance for you and your family. This will avoid possible financial, health, and legal complications in the event of an unannounced accident. We advise you to favour contracts whose guarantees cover repatriation, hospital costs, civil liability and other emergency medical expenses.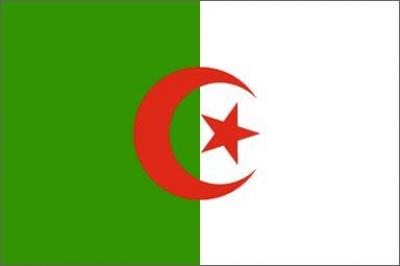 Political regime: Republic
Capital: Algiers
Area: 2,381,741 sq km
Population: 42.2 million
Languages spoken: Arabic, French
Currency: Algerian Dinar
Visas Algeria
If you are a French national, you need an entry visa to Algeria, including for short stays. You must be able to justify a Return or Continuation ticket (with visas or residence permit for the country of return or continuation if necessary).
Algerian Embassy in Paris
50 Lisbon Street – 75008 Paris
Tel: 01.53.93.20.20
Fax: 01.42.25.10.25
Email: ambassadealgerie@free.fr
French Embassy in Algiers
25 Abdelkader Gaddouche Road
16035 Hydra Algiers
Tel: [213] 21 98 17 17
Fax: [213] 21 98 17 09
Email: contact@ambafrance-dz.org
Vaccines and safety in Algeria
Vaccines and local diseases
No vaccinations required to travel to Algeria. However, make sure you are up to date with your usual vaccinations In particular, be sure to make your reminders against:
diphtheria-tetanus-polio (DTP)
rubella-mumps-measles (RMM) for children
There are a few isolated cases of cholera, rabies and typhoid fever in Algeria. To prevent risks, pay attention to the quality of the food you eat and how well to cook them, and stay away from stray animals.
Security in Algeria
The country is on heightened vigilance, many areas are strongly discouraged because of terrorist risk. In general, it is best to avoid peripheral areas and go out only with the bare minimum. Avoid population gatherings and demonstrations. In addition, if you plan to swim, find out beforehand about the permitted swimwear and the use of the beach.
For more information, please visit the Ministry of Foreign Affairs website (details of areas to avoid, advice on seismic risks, etc.).
Health insurance and repatriation in Algeria
Why take international health insurance when traveling or living in Algeria? Simply because health spending quickly reaches very high amounts abroad. Of course, if you work in Algeria or have the right to a person in this situation, you will be required to be affiliated with social security. However, the refund limits do not cover you at 100. In addition, public institutions are quite overcrowded, which encourages people to go private, often of better quality but also more expensive. Thus, an insurance expatriate on the 1st euro or in addition to the CFE would be very useful. If you are on holiday, of course you are not eligible for the Social Security system in Algeria, travel insurance is required. Interesting and reassuring: Algeria's health system is ranked fourth in Africa behind Nigeria, Tunisia and South Africa by Bloomberg healthiest country index in 2019
In addition, the repatriation guarantee is an essential criterion. In the event of a serious accident it is sometimes necessary to carry out a medicalized repatriation to the nearest medical center or to the country of residence. Depending on where you are at the time of the accident, and depending on the medical prognosis, it may be necessary to charter a helicopter or a medicalized aircraft.
Mondassur supports you in your choice of international health insurance by helping you compare the different offers on the market. Depending on your profile, we will be able to offer you different travel, international student and expatriate insurance packages. Don't hesitate to make an online quote request and contact us for more information.