Travel and Insurance in Thailand
Country of a thousand and one elephants, between tradition and modernity, a culture still intact, breathtaking landscapes, welcome in Thailand! In order to make the most of your trip, follow our checklist of must-see places not to be missed! Also, consider having travel insurance to leave with peace of mind. Indeed, good health coverage will allow you to avoid financial and legal complications in the event of an accident. Mondassur accompanies you in your choice of travel insurance and advises you on the various offers available on the market, to find the right formula for your situation and your needs.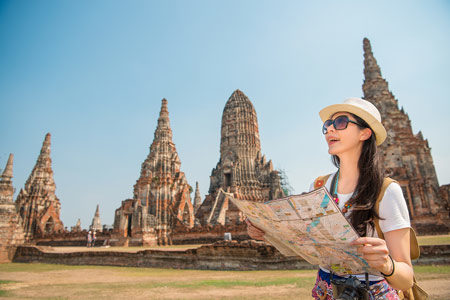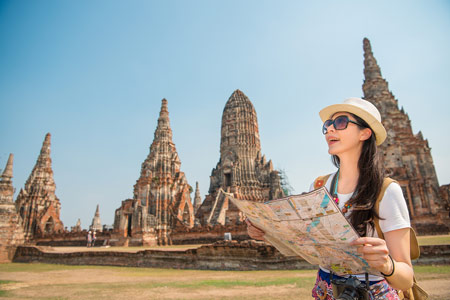 When to go to Thailand?
The best season to visit Thailand is between November and March when it rains the least and it is not too hot yet.
Temperatures are often around 35oC and it is not uncommon to exceed 40oC during the dry season, between April and June.
What travel insurance for Thailand?
The requirement for travel insurance in Thailand often comes up again, this time a bill has been proposed by the Ministry of Tourism and Sports; all tourists who leave to visit Thailand will need to be able to provide proof of travel insurance. What may seem to be a constraint for many travellers is rather a highly important and necessary step. Given the large number of travellers who still dare to venture without Insurance Thailand,the obligation seems to be the best solution.
It is highly recommended to take out solid international health insurance during your trip to Thailand. Indeed, good health coverage any risk (reimbursement to 100 of the actual costs of health expenses, repatriation,civil liability and luggage coverage) will allow you to avoid financial and legal complications in case accident. Depending on your needs and the criteria you are looking for, Mondassur offers you different travel insurance options so that you can leave with peace of mind.