Travel and Insurance in Mauritius
Mauritius is a dream destination. It attracts millions of tourists every year through its heavenly beaches and tropical climate… So what to visit in Mauritius? To make the most of your trip, follow our selection of must-sees and make sure! In fact, you will leave with peace of mind, without having to worry about the possible consequences in the event of an accident. Mondassur helps you in your choice of travel insurance to find the right formula for your situation and your needs.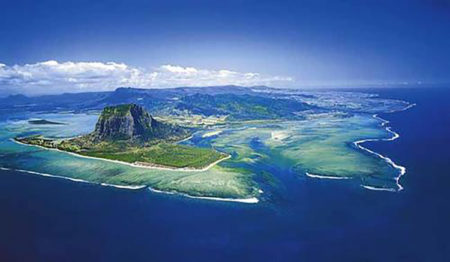 When to leave?
The most pleasant season to discover Mauritius is the dry season, from September to November. The climate of Mauritius remains tropical, so showers are relatively frequent throughout the year.
The must-see places to visit in South Africa
Big Bay
Also known as the Mauritian Saint-Tropez, this fishing village has become a must-see for Mauritians and expatriates who find a more pleasant quality of life there than in Port Louis. The many restaurants and bars also make Grand Baie a tourist hotspot.
Charamel
Tourists travel to Charamel to discover the land of the seven colors, which is a very rare geological phenomenon. It is a large clearing composed of earth dunes, whose variations of colors form a magnificent gradient.
Blue Bay
Blue Bay Marine Park is one of the most beautiful snorkeling sites in Mauritius, with rare species of corals and tropical fish 5 metres deep. A one-hour glass-bottomed boat ride will cost you about 300 rupees.
Beautiful Mare
This paradise beach is the most beautiful in Mauritius. Several excursions and water activities are offered on site such as skydiving, and windsurfing.
Large Basin
Grand Basin or "Ganga Talao" is a place of pilgrimage for Hindus from Mauritius. It is a natural lake surrounded by several Hindu temples. Monkeys are numerous and used to play with visitors to be offered food.
Grapefruit Botanical Garden
This garden is home to hundreds of plant species from all over the world. It is here that you can admire the baobabs and giant water lilies. There are also many animals such as chameleons, bats and giant turtles.
Morne Brabant Beach
Located at the foot of Morne Mountain and surrounded by palm trees, this wild beach is one of the most beautiful and tranquil on the island. Climb to the top of Macondé Rock for panoramic views of the surrounding area.
What travel insurance for Mauritius?
Travel in complete serenity by purchasing travel insurance from Mauritius, our insurance policies cover 100 your medical expenses and guarantee you the best rates on the market. Please contact us to receive more information about our formulas adapted to short stays (less than 90 days) Travel Pass and Premium Access, we will answer all your questions!