Travel and Insurance in Brazil
Brazil is a country that will offer you a thousand and one places to visit during your holiday. It's a destination to prioritize if you crave discovery.
Before you leave, consider taking out Brazil travel insurance to cover all your risks.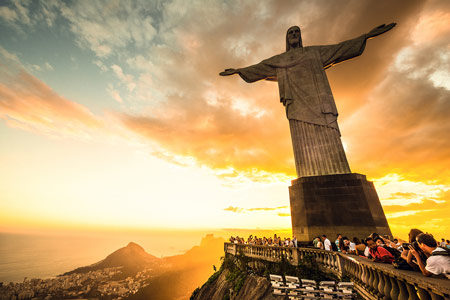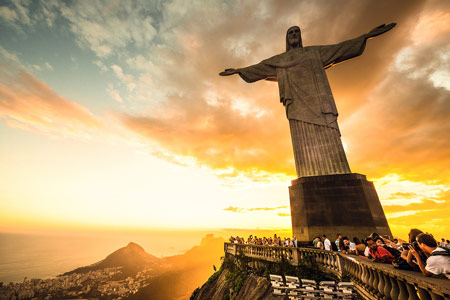 When to go to Brazil?
Brazil is visited all year round. From December to February, the summer holiday period in Brazil, your trip can be a little more expensive and, from Rio to the South, the heat can be stifling. But summer is also the most festive time in Brazil.
The must-see places to visit in Brazil
Brasilia Cathedral, an original monument
Apart from its rich flora and fauna, Brazil is punctuated by impressive monuments designed with originality. The Cathedral of Brasilia is one of these buildings. Located in the heart of the capital of the federal republic of the country, it is built in an almost desert landscape. This magnificent building was designed by the famous Oscar Niemeyer. To learn more about its history, consider accompanying you with a Brazil guide. When you go there, you will find that architecture is not really conventional to religious buildings. This construction is based on a round shape with a diameter of 60 m. At a certain level, its circumference tightens and then reopens. As a result, this church takes on a similar appearance to the lower part of an hourglass. 16 hyperboloid columns form the bedrock of this holy place. They are decorated with coloured glasses that act as a roof. So when you get inside, you will be bathed in a very spiritual setting.
Why take a walk at the Curitiba Botanical Garden?
In the state of Parana, there is a place where you can spend a peaceful time in the heart of the greenery without leaving the urban environment. This is the Botanical Garden of Curitiba. Vast about 25 hectares, it is a real haven where you will have the opportunity to discover some native vegetation as well as those from elsewhere. Walking through the park's alleys, you'll find a little French air. The corridors are dotted on both sides by flowerbeds of geometric flowers. In addition, a few orchids, bromeliads and fake peppers adorn this area. Apart from that, you will see one of the buildings that make the interest of the botanical garden of Curitiba, the glass and steel greenhouse. The latter contains a wide variety of tropical and subtropical plants. A Brazilian guide will tell you more about these plants. After a visit to this building dedicated to flora, head to the Frans Kraycberg exhibition space. It is an excavation where a hundred sculptures fashioned by the artist are represented.
The Little Wonders of Santa Teresa
If you're spending a short time in Brazil, consider a detour to Santa Teresa, a neighborhood perched on the hills of Rio de Janeiro's Central Zone. This town is full of places to discover during a trip. The accompaniment of a guide from Brazil is recommended in order to enrich your experience. For example, you can go to the Ch-cara do Céu museum, the Castelo do Valentim or the convent of Santa Teresa. Once you arrive on its heights, you will be amazed by the view you will have over the whole city, a first impression that will not leave you marble. To get to Santa Teresa, you don't have to make a superhuman effort, you just have to take the Santa Teresa tram from Rio de Janeiro. It is one of the oldest means of transportation in the world. Rest assured, although it is old, it still performs well.
What travel insurance for Brazil?
It is highly recommended that you take out solid international health insurance during your trip to Brazil. Indeed, good health coverage any risk (reimbursement to 100 of the actual costs of health expenses, repatriation,civil liability and luggage coverage) will allow you to avoid financial and legal complications in case accident. Depending on your needs and the criteria you are looking for, Mondassur offers you different travel insurance options so that you can leave with peace of mind.