Travel and Expatriation in Asia
Travelling to China? Are you an expatriate in Japan? Or are you going to start your own business in Thailand?
Be aware that in Asia, medical costs can be very high especially in institutions for expatriates and internationals and that a repatriation can be very expensive and is not always possible. So it's best to have a complete international health coverage in case of an accident, hospitalization or repatriation before you go abroad.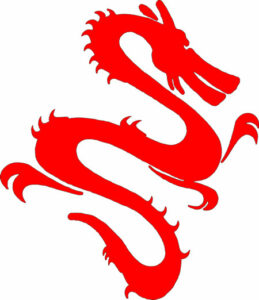 Your insurance in Asia by country
Find out more about the country you're interested in:
When to go to Asia?
Asia is the world's largest continent, with over 43 million square kilometres and 4 billion people. There are 4 different types of climate in Asia:
Arid climate on the Arabian Peninsula and the Gobi Desert;
Equatorial monsoon climate on the Indian and Indochinese peninsulas;
Cold climate in the far north of Asia (Tundra and Taiga);
Temperate climate (similar to Europe) on the Mediterranean and Pacific coasts.
Here is a table summarising the seasons for most Asian countries:
In green the weather is mild;
In red the weather is less suitable for visiting the country (rainy season).


The 20 places to visit in Asia
Among hundreds and hundreds of great places and monuments to visit in Asia, here are 20 must-see places to visit in Asia:
Taj Mahal (India);
Dambulla Caves (Sri Lanka);
Hampi (India) ;
Bangkok (Thailand);
Bagan (Burma);
Chiang Mai (Thailand);
Hanoi (Vietnam);
Along Bay (Vietnam) ;
Phnom Penh (Cambodia);
Kuala Lumpur (Malaysia);
Singapore ;
Ubud (Indonesia) ;
Beijing and the Forbidden City (China);
Great Wall of China (China);
Hong Kong ;
Taipei (Taiwan);
Tokyo (Japan);
Mount Fuji (Japan);
Seoul (South Korea);
Gobi Desert (Mongolia);
What vaccinations should I get before travelling to Asia?
Whichever country you wish to visit in Asia, it is recommended that you get vaccinated against:
Hepatitis A ;
Hepatitis B;
Rabies (although very rare, it is a fatal disease) ;
Measles ;
Japanese encephalitis;
Tick-borne encephalitis;
Typhoid ;
Diphtheria, tetanus and polio;

Cholera is still virulent in some Asian countries, especially those in the developing world. However, there is no risk of you contracting yellow fever in Asia.
What are the best routes to discover Asia?
Most people taking a road trip in Asia focus on South East Asia. Here is a road trip itinerary that you can use as inspiration for your own. You can also read our section on places to visit and seasons.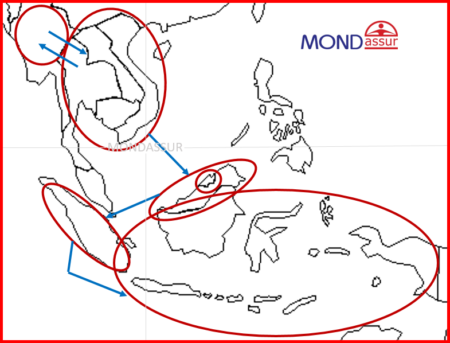 The easiest gateway to Southeast Asia is Bangkok, so this is where we recommend you land first. You can start by visiting central and northern Thailand, then cross into Laos to do Vietnam from north to south. Then, if you have time, you can spend a few weeks in Cambodia and then travel up to southern Thailand. From there, you can go even further north to Burma. You can fly from Bangkok to Malaysia and Singapore. Finally, you can finish your road trip in Indonesia and its 1800 islands.

Another classic road trip is to visit South Korea and Japan because of the geographical proximity of the two countries. One of the possible itineraries would be:
1. Arriving in Seoul, spend 2 to 3 nights there to visit the capital and its surroundings (Changdeok Palace, Secret Garden, Insadong Alley etc…)
2. Continue your journey to Gyeongju, the former capital of the country which has a very heavy cultural heritage and many places to visit.
3. Stay one night at Haeinsa Temple, Mount Gaya and take time to discover the Buddhist culture and religion.
4. Head to Busan, which has become international since the Oscar-winning film "Last Train to Busan", where you can visit Taejongdae Park and the various local markets as well as the beach.
5. Leave South Korea for Japan where you can land in Osaka, the capital of Japanese gastronomy. There is a huge selection of restaurants to choose from with many specialities.
6. Head to Kyoto, where you can stop off in Japan's first capital, Nara. Take as much time as you like to discover the richness of Kyoto and its traditional houses, the machiya.
7. Head to Mount Fuji where you can see it from the small town of Hakone. You can also enjoy many tourist attractions around the city, such as a cruise on Lake Ashi or the cable cars to the Owakudani Souffrières.
8. End your road trip in Tokyo, where you can enjoy the megacity and experience the Japanese big city lifestyle, get lost in the city and browse through the museums, restaurants and unusual cafes that the Japanese capital has to offer.
How much does it cost to live in Asia's major cities?
Average costs                                             China                     South Korea                          Indonesia
Hotel (mid-range)                                         60€                   90€/night 2p room              45€/night 2p room
Restaurant (mid-range)                             11€/pers                      17€/pers                              6,5€/pers
Transport ticket                                        17€/month                  41€/month                           13€/month

Based on cities                                    India                                       Turkey                                        Japan
Hotel (mid-range)                        60€/night 2p room               45€/night 2p room                 72€/night 2p room
Restaurant (mid-range)                     6€/pers                                    6€/pers                                    17€/pers
Transport ticket                                7€/month                                16€/month                               70€/month
Can we drink tap water?
It is strongly discouraged to drink tap water in Asia wherever you are, except in a few countries:
South Korea
Hong Kong
Japan
Singapore
Top 5 worst diseases in Asia
Here are the top 5 worst diseases you can catch in Asia. Some of the diseases can get worse and become potentially fatal.
1. HIV ;
2. Dengue fever;
3. Japanese encephalitis;
4. Typhoid fever;
5. Rabies.
Top 5 most dangerous cities in Asia with the highest crime rate
Here is a ranking of the 5 most dangerous cities in Asia. It is essential that you take every precaution when you are there and that you respect the traditions and customs of the city you are in.
1. Karachi ;
2. Kabul;
3. Gaza ;
4. Mumbai;
5. Tehran.
Avoid walking around in designer clothes and flashy jewellery. Avoid walking alone in the evenings and even less so after dark. Find out well in advance which districts to avoid, so that you can avoid them during your stay. In addition, if you have to drive through dangerous areas after certain hours, be sure to lock your doors and not stop too far from the roadside. Never take a taxi that is not affiliated with a known company. Carry only copies of your identity passports. If you are mugged, give them the personal belongings they ask for, don't take chances.
However, if you follow all the above advice and do not take great risks, it is very likely that nothing will happen to you. It is extremely important that you are always on your guard.
What are the low cost airlines in Asia?
Here is a list of low-cost airlines for travel across Asia:
 AirAsia (Malaysia);
Hong Kong Express (HK);
Air Busan (South Korea);
Eastar Jet (South Korea);
Air India Express (India);
Citilink (Indonesia);
Air Asia Japan (Japan);
Jetstar Asia Airways (Singapore);
Nok Air (Thailand).
What are the main means of transport in Asia?
In Asia, you will find both very traditional and innovative means of transport. For example, in India, Cambodia or Thailand, you will find many tuk-tuk, a kind of motorised tricycle that can carry up to 3 people. In China and other Asian countries, trains are widely used as a substitute for planes and are much cheaper. Take the opportunity to admire the very specific landscapes of the Asian regions. In Southeast Asia, many Asians use scooters to get around, especially in the big cities. Taxis and car rentals are very common in the major cities, as are state-of-the-art subways. Finally, you can easily get around most cities by bus.
Time difference expected in Asia

Which are the best student cities?
Here is a list of cities that have many students and are very popular with them:
Kuala Lumpur (cheapest student city in the world) has a good university: University of Malaya.
Taiwan (world leader in the tech industry) with the National Taiwan University.
Jakarta (attracts over 6000 students each year) and has the Universitas Indonesia.
China (Beijing & Shanghai) hosts nearly 350,000 international students and Tsinghua University is ranked in the top 10 universities in Asia.
Singapore (favourite destination for expats) with the National University of Singapore and Nanyang Technological University ranked respectively 1st and 3rd best universities in Asia.
Tokyo (ranked in the top 5 best student cities in the world) with the University of Tokyo and Tokyo University of Technology ranked 13th and 14th best universities in Asia respectively.
Seoul (ranked 10th best student city) with the Korea Advanced Institute of Science and Technology (KAIST) ranked 6th best university in Asia.
Hong Kong (with 4 universities in the top 10 best universities in Asia) and the University of Hong Kong ranked 2nd best university in Asia.
What are the most popular cities for expatriates?
Here is a ranking of the most popular destinations for expatriates in Asia:
1. Taipei (1) ;
2. Kuala Lumpur (2);
3. Ho Chi Minh City (3);
4. Singapore (4);
5. Bangkok (20);
6. Manama (22);
7. Tokyo (26);
8. Jakarta (33);
9. Shanghai (43);
10. Honk Kong (52).
For more information, please visit our country profiles.