Seychelles Visas and Health
Want to spend your holiday in Seychelles? Are you planning an expatriation project in Seychelles? Whatever the reason you choose to go there, consider taking out travel insurance or expatriate health insurance for you and your family. This will avoid possible financial, health, and legal complications in the event of an unannounced accident. We advise you to favour contracts whose guarantees cover repatriation, hospital costs, civil liability and other emergency medical expenses.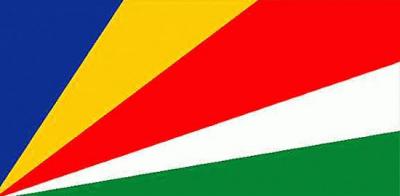 Political regime: Republic
Capital: Victoria
Area: 455 km2
Population: 81,188
Languages spoken: Creole, Seychellois, English and French
Currency: Seychelles rupee
Seychelles Visas
Ambassade de France à Victoria
Immeuble "La Ciotat" à Mont Fleuri, 1er étage
BP 478 – Victoria (Mahé)
Tél: [248] 38 25 00
Fax : [248] 38 25 10
Courriel : ambafrance@intelvision.net
Ambassade des Seychelles à Paris
51, avenue Mozart
75016 Paris
Tél: 01.42.30.57.47
Fax : 01.42.30.57.40
Courriel : ambsey@aol.com
Vaccines and safety in Seychelles
Vaccines and local diseases
The yellow fever vaccination certificate is required for travellers over one year of age.
For adults, don't forget vaccines for tetanus, polio, meningitis A and C hepatitis A and B, typhoid and for at-risk groups: tuberculosis and rabies.
For children, don't forget vaccines against diphtheria, tetanus, whooping cough, polio, tuberculosis, measles, mumps, rubella, meningitis A and C, hepatitis A and B, (long stay), typhoid (long stay for travelers 5 years and older).
In Seychelles, the following diseases are common: Amibiase, spider, snake, fish and scorpion bites, bilharziosis, Leishmaniasis, ascaris, hepatitis A and B, sexually transmitted diseases, meningitis, polio, malaria, rabies , AIDS, tetanus, tuberculosis, typhoid.
Security in Seychelles
La navigation de plaisance est formellement déconseillée dans l'ensemble de la zone économique exclusive (ZEE) seychelloise. Mais pour ce qui est de la sécurité intérieure sur l'île, les Seychelles sont plutôt des îles très sûres, avec cependant quelques cas de vols visant des touristes. Prenez donc vos précautions. Pour retrouver l'ensemble des recommandations à suivre lors de votre séjour aux Seychelles, rendez vous sur le site de France Diplomatie.
Health insurance and repatriation in Seychelles
Why take international health insurance when travelling or living in Seychelles? Simply because health spending quickly reaches very high amounts abroad. In addition, the repatriation guarantee is an essential criterion. In the event of a serious accident it is sometimes necessary to carry out a medicalized repatriation to the nearest medical centre or to the country of residence. Depending on where you are at the time of the accident, and depending on the medical prognosis, it may be necessary to charter a helicopter or a medicalized aircraft.
Mondassur supports you in your choice of international health insurance by helping you compare the different offers on the market. Depending on your profile, we will be able to offer you different travel, international student and expatriate insurance packages.