Hong Kong Health Insurance
Want to go to Hong Kong and wonder about the need for health insurance for Hong Kong for your stay? Mondassur informs you about the local health system, to give you the keys to make your own decision and choose the insurance tailored to your needs.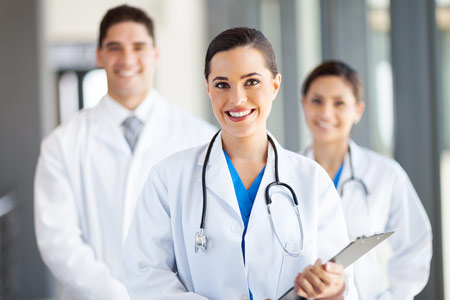 General health care
The health system in Hong Kong is one of the best in the world. It was ranked the most efficient health system in the world by Bloomerg in 2018. And it's not the first time!
Hong Kong's hospitals have some of the best state-of-the-art equipment and doctors in the world. The country also covers 90 or more of the medical costs of its citizens, making its care very accessible. Proof of this success: life expectancy at birth is the longest in the world!
The health system is characterized by a central public system, promoting universal access to care modelled on the British National Health System (NHS). Its financing is not through taxes on wages, but directly on the income of the state. Rather than offering health insurance to citizens, as is the case in France, the state directly subsidizes hospitals up to 90 of the costs set out in an official tariff schedule. Thus, for example, a citizen admitted to the emergency room will pay only HKD 100 (about 12 euros), which corresponds to 10 of the actual medical expenses.
While public hospitals cover the majority of the country's care, some operations can only be carried out by private specialists. Private care is not subsidized and does not have a defined tariff schedule. So the prices of care in private hospitals are incredibly high in comparison.
As a result, Hong Kongers generally take out private insurance to cover the expenses of private hospitals.
Please note that public medical expenses are only reimbursed for holders of a local identity card. Travellers and expatriates therefore pay their health care costs ten times more than permanent residents.
Costs for travellers and expatriates
The costs of public care for travellers and expatriates are as follows:
– For emergency hospitalization: HKD 1,140 (130 euros)
– For hospitalization in a specialized ward: from 1,140 to 4,600 HKD (130 to 515 euros) depending on the service
– For a consultation in general medicine: 410 HKD (46)
– For a consultation with a specialist: 1,130 HKD (127)
The costs of private care vary. The average cost of hospitalization is estimated between 23,000 and 65,000 HKD (2,575 to 7,280 euros) by the French diplomatic services.
Recommended vaccines
The Pasteur Institute recommends updating your Hepatitis A vaccines for all trips to Hong Kong. For long-term stays, those against Hepatitis B are also recommended.
If you are travelling in a rural or isolated area, vaccines against Japanese encephalitis, rabies and typhoid are recommended.
Health risks
Beware of air pollution in Hong Kong. Indeed, peaks and clouds of pollution are frequent. We therefore recommend that you check the level of air pollution daily on the web or on your phone. Smartphone apps exist for this purpose. A fine particulate mask is recommended for high pollution.
Choosing appropriate health insurance
Before you leave for Hong Kong, consider taking out health insurance to cover yourself in case of a serious accident, illness or hospitalization, etc.
Don't hesitate to contact Mondassur's business advisors for a free and personalized quote for health insurance in Hong Kong.