Health insurance in Vietnam
Whatever your situation and the reason for your stay in Vietnam for more or less time: a new position, a new professional opportunity, an internship, a university exchange or simply a vacation, it is important to think about to make sure. What do you need to know about the health system in Vietnam?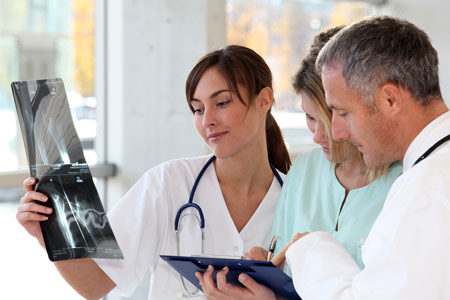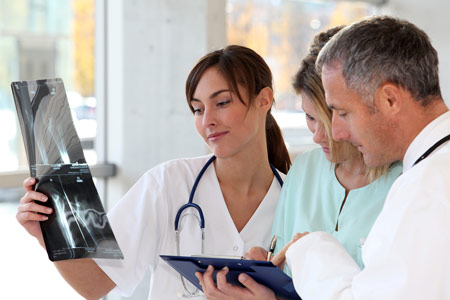 The health system in Vietnam
Vietnamese Social Security provides two types of health insurance:
Compulsory health insurance applies to all workers on indeterminate contracts or for more than three months.
It is also aimed at some twenty other categories of insured sets with the aim of making it universal. Among them are: children, the poor, students, students, people over 90, war veterans…
Voluntary health insurance applies to people who are not covered by the mandatory plan. For example, self-employed and informal workers.
Although 80% of the population now benefits, its action remains limited. In fact, it now funds only a quarter of the health expenditure of beneficiaries.
Contributing to health insurance in Vietnam
Membership is free for children up to 6 years old.
For the rest of the population, the contribution amounts to 4.5% of the remuneration. Generally supported by the employer to the tune of 3% and by the employee to the tune of 1.5% .
If you are an expatriate employed in Vietnam you must also contribute to compulsory health insurance. But as seen above, it only covers a quarter of your medical expenses. It is therefore recommended to also take out supplementary Vietnam health insurance.
Public and private hospitals in Vietnam
The number of hospitals is not sufficient in relation to the Vietnamese population density. The occupancy rate of public hospitals can reach up to 250% of their capacity. These overloads are also in addition to outdated equipment, and sometimes a lack of training and experience for caregivers.
It should also be noted that the distribution of care centres is very uneven between urban and rural areas. This significantly slows down the care of people living in rural areas.
It is generally recommended to go to private hospitals and clinics that meet international standards. But they have higher costs than public ones, hence the importance of taking out supplementary health insurance again.
Should I take out health insurance in Vietnam?
Today, there is no social security agreement between France and Vietnam. Vietnamese hospitals do not meet international standards. Drugs imported from Europe and quality care (clinics and private doctors) are more expensive.
The French Ministry of Foreign Affairs therefore recommends that all French people wishing to settle in Vietnam take out international private insurance in order to compensate for the shortcomings of the local system.
It is also possible to contribute to the CFE (French fund abroad). But it only covers the costs up to what is reimbursed in France. However, Vietnamese health centres are not subject to the same tariff schedule.
It is in your own interest to take out international health insurance, whether for a short stay or an expatriation, to cover the costs of medical care.
What health insurance for Vietnam?
For your safe trip to Vietnam, consider taking out travel insurance,our insurance policies cover 100% your medical expenses and guarantee you the best rates on the market.
We advise expats in Vietnam to choose international health insurance, such asGoldExpat Health Insurance.
Buy GoldExpat Health Insurance for expatriation in Vietnam
In order to accompany you in your expatriation to Vietnam, Mondassur offers GoldExpat, the ideal Vietnam insurance suitable for people living in Vietnam.
GoldExpat expat insurance ensures that your health care is covered.
Dental care and optical fees are available as an option. With Mondassur International Insurance, you can enjoy the best services in private hospitals and not put your health at risk.
GoldExpat insurance covers 100% maternity costs. The costs associated with pregnancy and childbirth are very high abroad, it is better to be covered to avoid all risks.
With GoldExpat insurance you are insured during your stays in France and during your holidays all over the world. So you can enjoy life and travel to all countries safely without worrying about your insurance. Goldexpat offers:
A care of hospitalization at 100% of the actual costs: Hospitalization must be reimbursed at 100% of the actual costs incurred, it is a real necessity for Vietnam insurance. The costs of hospitalization in Vietnam are high, it is essential that you be covered to 100 in case of an accident.
Personal liability: Being covered is one thing, but being covered for damage to others is another! Imagine you were causing property damage in Hanoi. Your care will obviously be taken care of. But if you do not have a civil liability in your Vietnam insurance, then the costs to pay to that third party will not be covered by your insurance and you risk incurring serious debt!
Repatriation support:There are many medical cases or situations where repatriation to the country of origin is required or highly recommended. Where Vietnam's social security system will never allow repatriation, private health insurance may allow you to return to your country for treatment.
In all these situations and so many others, Vietnam GoldExpat insurance covers you and guarantees you immediate care for a very reasonable price with a 24/7 medical platform accessible from all over the world.