Expatriate insurance in Thailand
Whatever your situation and the reason for your stay of more or less long duration in Thailand: a new seconded position, a new professional opportunity, an internship, a university exchange or simply a vacation, it is important to think about insuring. What do you need to know about the health system in Thailand? We tell you everything!
Before you left for Thailand, did you think about taking out health insurance for Thailand ? Mondassur allows you to cover all your risks by choosing a personalized international health insurance adapted to all your needs.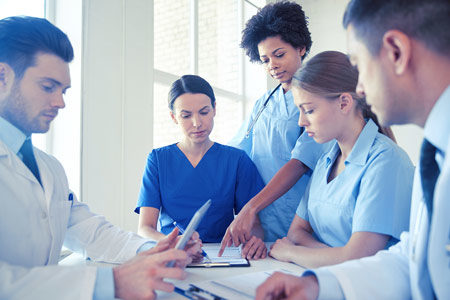 How does the healthcare system work in Thailand?
Since 2002, the Thai government has passed a Universal Health Coverage Act that allows many Thais to take out insurance. Many insurers offer universal health coverage to their employees. There are three protection regimes in Thailand that cover more than three-quarters of the population:
• The Civil Service Health Insurance Scheme (CSMBS) provides health coverage to Thai civil servants and their family members (up to 3 children).
• The social security scheme (SSS) is financed by the social contributions of workers, insured persons or employers, plus additional contributions from the Government.
• Universal coverage (CHU): introduced in 2001 and supported by the National Office for Health Security and implemented by the Ministry of Public Health has a network of more than 950 hospitals and almost 10,000 health centres throughout the country. This universal coverage mainly targets Thai citizens not covered by the social security scheme for the private sector and the CSMBS for the public sector.
What vaccinations to do before moving to Thailand?
Before your expatriation in Thailand, make a point with your doctor in order to update all the vaccines necessary for your expatriation is recommended:
• Take the need to vaccinate against hepatitis A and typhoid fever as an obligation;
• Check that your universal vaccines are up to date: DTCP and hepatitis B ;
• As well as vaccines against diphtheria, tetanus and poliomyelitis.
• Also get vaccinated against rabies as a preventive measure.
In addition, we strongly advise against drinking tap water that is not drinkable, as well as eating raw foods.
How to consult a general practitioner or specialist in Thailand?
To consult a general practitioner in Thailand, you will be forced to go to the hospital, there are no independent general practitioners. If you want to get a consultation with a general practitioner you may encounter difficulties due to the fact that general practitioners practice understaffed in Thailand. To obtain a public consultation, waiting times can be quite long since more than 80% of the population is treated in the public. This is why it is essential to take out private international health insurance that will cover you more expensive costs in the private sector. On average, in a private hospital, the cost of a doctor's consultation in a private hospital is about 1500 baht or $45.
To consult a specialist doctor, you will have to go to a hospital as for a general practitioner. Unlike Western hospitals, most of the time you will be able to consult a specialist doctor without having been recommended by a general practitioner first. Consultations with specialists are free.
Otherwise you can also contact your embassy to recommend doctors who speak your language in Thailand.
Paediatric care in Thailand
There are many hospitals in Thailand that have a developed pediatric department and can offer comprehensive pediatric follow-up to your children, from vaccinations to medical treatments for certain pediatric symptoms. To see a pediatrician in Thailand, you can make an appointment at a hospital or clinic that has a pediatric department. In addition, you can consult the website of the embassy of your country in Thailand which can recommend expatriate pediatricians.
The emergency department in Thailand
The emergency number is 911, it will redirect you to an emergency center grouping police, firefighters and ambulances depending on your situation. The voicemail that takes your call is in English, which is a real asset to make you understand faster.
To contact a public ambulance in Thailand, dial 1669.
For a public ambulance in Bangkok, dial 1646.
If you want to contact a private ambulance (service only available in Bangkok) dial 1724 or 1719. The private ambulance service will pick you up faster than a public ambulance. However, private ambulance fees will be higher. Plan money on your phone line because contacting a private ambulance also has a cost.
Each emergency medical service should consist of an English-speaking health provider.
Some examples of popular hospitals in Thailand
Bumrungrad Hospital located in Bangkok is one of the most emblematic of Thailand. It is one of the best hospitals in Asia and faces medical tourism. The hospital has state-of-the-art technology and qualified health personnel, including a large number of international doctors, trained around the world. Accredited by the Joint Commission International for the treatment of many diseases in the field of cardiology, stroke, chronic kidney disease and diabetes.
Krabi Nakharin Hospital in Krabi is also accredited by Joint Commission International. The hospital includes a luxurious service with different types of rooms (VIP, deluxe, superior etc …). Highly developed state-of-the-art equipment and an emergency department that can accommodate many patients.
Most of Thailand's most reputable hospitals are located in Bangkok, for example Phyathai 2 International Hospital, Bangpakok International Hospital, First Fertility Hospital.
Examples of average medical care prices in Thailand
These prices are relative to private hospitals, in public hospitals, the cost of this medical care will be cheaper but of lower quality and with much higher waiting times.
• Appendectomy : $4000
• MRI: $300
• Echocardiography : $190
• Dental implant : $1720
Dental care in Thailand
Dental care in Thailand rivals that of Singapore.
Examples of dental care prices in Thailand at Bangkok Hospital:
• Classic dental consultation : between $45 and $60
• Surgical tooth extraction : between $90 and $215
To consult a dentist in Thailand, you can make an appointment on the website of their dental practice. To choose a good dentist, you can refer to expat testimonials or contact other expats in Thailand who can recommend a good dentist.
Motherhood in Thailand
If you're an expat and pregnant in Thailand, this is good news. The nature of the country is conducive to birth and growth. Your pregnancy will surely pass with less stress due to the simpler living conditions in Thailand and a more suitable climate. We advise you to turn to a hospital or a private clinic. You can do your pregnancy follow-up with an obstetrician or gynecologist who will visit you every week at the beginning of your pregnancy. The average price of a consultation with an ultrasound is 3000 baht or $92.
During delivery, you will be hospitalized on average 2 to 4 days. Depending on the hospital chosen and the type of delivery (natural or caesarean section) you will pay between 40000 baht and 140000 baht or between $1220 and $4300. In Thailand as in South Africa, the practice of caesarean sections is very common. However, some doctors at Bumrungrad Hospital recommend natural delivery which is recommended.
Finally, you will have to declare your child to the authorities of your country of origin within 30 days. If your child was born in Thailand and one of their parents is Thai, they will inherit the nationality directly. Only, at the age of 18, if the child has two nationalities, he will have to choose because Thailand does not allow dual nationality.
Why take out expat health insurance in Thailand?
It is highly recommended to take out private international health insurance in Thailand. There is a local social security system but it only covers public sector health care. But in Thailand, the only way to see a general practitioner is to go to the hospital. In the public sector, it will be very difficult for you to get a simple consultation with a general practitioner since the majority of the Thai population only treats themselves in the public. Hospitals are overcrowded, waiting times are long and the quality of care is average. There is a huge gap between the public and private health sector in terms of quality of care, qualification of health personnel, technology of equipment and infrastructure. All Thais who can afford private health insurance are treated exclusively in the private sector.
Which international private health insurance should I buy for Thailand and for whom?
Our international private health insurance is beneficial to any type of profile. Their international coverage is more advantageous. Whatever the reason for your stay in Thailand, whether for your studies, for a professional opportunity or your retirement:
• If you are a student in Thailand, in exchange for only a few months or for all of your studies, it is essential to take out GoldStudent private health insurance, in perfect harmony with your situation.
• If you are an entrepreneur, expatriate or nomadic worker, you will certainly have to travel in Thailand but also in Asia. That's why, when traveling abroad, you will absolutely need to be covered.
• If you are retired, to obtain the OA visa, you must take out health insurance that covers the costs of Covid hospitalization up to $100,000 USD. Our GoldExpat private international health insurance covers your Covid hospitalization costs up to 100%.