Health insurance in Thailand
Whatever your situation and the reason for your stay in Thailand for more or less time: a new position, a new job opportunity, an internship, a university exchange or simply a vacation, it is important to think about to make sure. What do you need to know about the health system in Thailand?
Before you left for Thailand, have you thought about taking out Travel Insurance in Thailand? Mondassur allows you to cover all your risks (health, repatriation, luggage…) by choosing international health insurance customized and adapted to all your needs.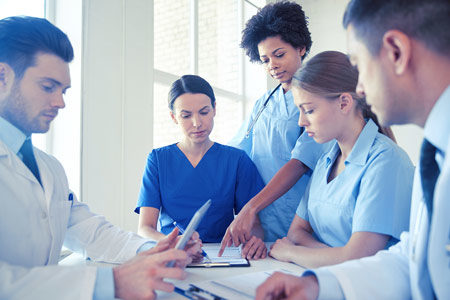 The health system in Thailand
The establishment of a universal social security system is very recent in Thailand. The country became interested in social protection in the late 1960s and it was not until the 2000s that a universal health system was born. Today, while some private insurance covers some very wealthy Thai families, this remains a marginal phenomenon and almost the entire population is taken care of by the national public system. This plan is open to you if you become a Thai resident and contribute to the plan but still has many loopholes today.
Do I need health insurance in Thailand?
Whether you are a simple traveller, detached or expatriate: we strongly advise you to take out private Thailand insurance. Depending on the region of the country where you live, not all health facilities are of high quality and are often far removed from the European standards we know. As a traveller, you have no opening of rights to social protection in the country. It is therefore very important to take out Thailand insurance before you leave so you don't end up without coverage. We also advise expatriate residents in Thailand to choose international health insurance. This will allow them to benefit from repatriation insurance, civil liability and also to be able to seek treatment in institutions other than public hospitals and clinics, which sometimes provide lower quality care. It has become since 2019 an obligation to take out a health insurance for Thailand for persons over 50 years old, specifically pensioners to apply for O-A visa.
What health insurance for Thailand?
What travel insurance for a trip to Thailand?
Travel insurance requirement for Thailand
The proposed bill for the time being has yet to be considered by the National Tourism Policy Commission.
Thailand welcomes 30 million visitors each year, including 700,000 French, visitors without travel health insurance would cost Thailand at least 3 billion Baths (more than 78 million euros) a year for medical treatments public hospitals. This would reduce the budget of hospitals spent on uninsured travellers.
Thailand is known for its large number of road accidents, especially in two wheels. This explains the overload of public hospitals and especially the growing number of foreigners seeking help to pay the exorbitant medical costs. In the event of an accident, your Travel Insurance in Thailand will be quickly profitable and it will also allow you to benefit from repatriation insurance to carry out your care in your country of origin.
Buy my insurance from an insurance broker
A broker specializing in international insurance, we guarantee you th advise you th insurance the most suited to your needs,your family situation and your country of residence. Our rates are the same as those charged by insurers and managers of your contract in case of direct subscription.
An international insurance broker will help you compare contracts to find the one that's best for your needs and situation. Our specialization allows us to benefit from specific contracts for each situation thus offering the best guarantees for very competitive rates.
Why choose Mondassur Travel Pass insurance?
It is important to take out travel insurance when you travel to protect yourself and your loved ones from any eventuality, so you can make the most of your holiday.
Mondassur offers insurance tailored to your needs offering excellent coverage with a very good guarantee-price ratio: Travel Pass.
Reimbursement of medical expenses at 100% of actual expenses, up to 500,000 Euros
Reimbursement of emergency dental expenses
Direct payment in case of hospitalization
Medical assistance platform available 24/7
Free medical information service by phone available 24/7
Repatriation assistance and accident capital
Civil liability including your vacation rental
Baggage insurance
This health insurance abroad covers travellers up to 85 years of age worldwide for a rate starting at 30 euros per person per trip
Take out expatriation international health insurance
Thailand is an exotic country, so several diseases are rampant throughout its territory. Private insurance in Thailand remains a prime niche for Thailand's wealthiest people. We advise expats in Thailand to choose international health insurance, such asGoldExpat Health Insurance.
GoldExpat expat insurance ensures that your health care is covered.
Dental care and optical fees are available as an option. With Mondassur International Insurance, you can enjoy the best services in private hospitals and not put your health at risk.
GoldExpat insurance covers 100% maternitycosts. The costs associated with pregnancy and childbirth are very high abroad, it is better to be covered to avoid all risks.
With GoldExpat insurance you are insured during your stays in France and during your holidays all over the world. So you can enjoy life and travel to all countries safely without worrying about your insurance.
In addition, GoldExpat also exists in CFE supplemental expat insurancewhich is also flexible to your needs.
Mondassur saves you time by having previously studied and chosen the insurance most suited to your situation and by offering you the opportunity to buy and obtain your insurance certificate quickly. Our team is also available to answer all your questions by email and phone.
Each insured has a 24/7 medical platform accessible from all over the world.