Health insurance in Mexico
Before you left for Mexico, did you think about taking out Mexico travel insurance? Mondassur allows you to cover all your risks (health, repatriation, luggage…) by choosing international health insurance customized and adapted to all your needs.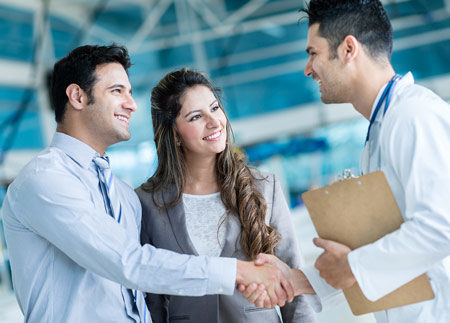 Mexico's health care system for foreigners
The Mexican health system relies mainly on two main entities:
IMSS (Instituto Mexicano del Seguro Social) which supports private sector employees.
ISSSTE (Instituto Mexicano del Seguro Social de los Trabajadores del Estado) which supports public sector workers.
It is, as in many countries, a system by wage and employer contributions that open up rights. It is estimated that today only two-thirds of the Mexican population has social security coverage. Other small organizations are trying to help the uninsured. In order to reach the more than 30% uninsured Mexicans, the Mexican government launched a few years ago the "Seguro Popular" project, which aims to raise awareness among Mexicans and extend social coverage to the entire population.
As a worker in Mexico, your situation will depend on your status. If you are an expatriate, then you are considered resident in Mexico and then open rights in one of the 2 entities mentioned above. If you are a seconded worker, you normally retain your rights to French social security.
Do I need to take out Mexico health insurance?
Mexico is one of the countries with high medical costs, and there is a big difference between public and private health organizations. Mondassur strongly advises you to take out private medical insurance for Mexico before leaving to work, travel or do an internship in Mexico. There are different types of health coverage depending on the length of your stay. You can make an online quote first to see the different insurance options for Mexico depending on the purpose of the trip and the length of your stay.
International health insurance will allow you to benefit from repatriation assistance guarantees that are essential for a large country like Mexico with very variable levels of access to medical care depending on the geographical area where you are Find. If you live in Mexico and are affiliated with the Mexican social security system, you will then be partially reimbursed for your care but only in public centres. International health insurance will allow you to access private facilities and avoid very long waiting times for better care. You will also have the opportunity to be treated in countries other than Mexico.
What health insurance for Mexico?
Buy GoldExpat insurance for your expatriation in Mexico
In order to accompany you in your expatriation to Mexico, Mondassur offers GoldExpat, international health insurance, international health insurance ideal and suitable for expatriates in the Mexican country. GoldExpat is:
Hospitalization management at 100 of the actual costs: Hospitalization must be reimbursed at 100 of the actual costs incurred, it is a real necessity for insurance in Mexico. The costs of hospitalization in Mexico are high, it is essential that you be covered to 100% in case of an accident.
Taking charge of civil liability: Being covered is one thing, but being covered for damage to others is another! Imagine walking through the streets of Mexico City and an incident in which you are at fault. Your care will obviously be taken care of. But if you do not have a civil liability in your Mexico insurance, then the costs to pay to that third party will not be covered by your insurance and you risk incurring serious debt!
Repatriation support:There are many medical cases or situations where repatriation to the country of origin is required or highly recommended. Where the Mexican social security system will never allow repatriation to be taken care of, private health insurance may allow you to return to your country for treatment.
In all these situations and so many others,Mexico GoldExpat insurance covers you and guarantees you immediate care for a very reasonable price.