Health insurance in China
Whatever your situation and the reason for your stay in China for more or less time: a new position, a new professional opportunity, an internship, a university exchange or simply a vacation, it is important to think about to make sure. What do you need to know about the health system in China?
Before you left for China, did you think about taking out China travel insurance? Mondassur allows you to cover all your risks (health, repatriation, luggage…) by choosing international health insurance customized and adapted to all your needs.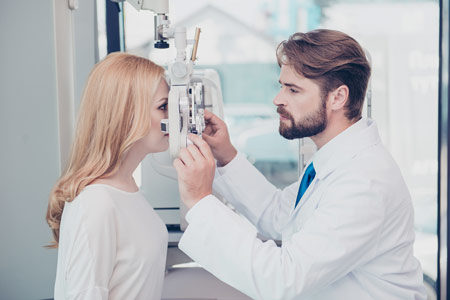 The health system in China
China's health insurance system includes basic and supplementary health insurance but covers only a small portion of the Chinese population. China has about 315,000 different medical facilities and 880,000 rural doctors and medical workers.
China began its economic reform programme in the late 1970s and made progress in reforming its health insurance system, but serious problems have emerged in recent years.
China's health care system remains too expensive for most people and coverage is far from complete. Debates are currently taking place to determine the status of hospitals: private and for-profit or government-subsidized. Statistics published by the Ministry of Health in a national survey of medical services indicate that 49% Chinese citizens do not see the doctor if they are ill, and 30% are not hospitalized when they should be hospitalized because medical care is too expensive. Citizens deplore the fact that care is not accessible and unaffordable. Given all the problems in the health system and the failure of past reforms, the Chinese government is now evaluating new avenues for improvement.
Should I take out health insurance in China?
Is expat insurance in China important?
Most expatriates opt for treatment in private or international hospitals to receive quality care. It is very rare for a doctor in a public hospital to be fluent in English or medical French. To communicate in public hospitals in China, it is likely to have to explain your symptoms in Mandarin. By purchasing international insurance to China, you will get all the necessary information in your native language, without resorting to expensive translators during the visit.
Although China has a social security system, workers' and maternity insurance is only available to a certain category of workers. There is no guarantee that a future expat will be covered by his employer. For this reason it is essential to be covered and have health insurance in China.
Being an expat in China, you are dealing with the air pollution pervasive in major cities all over China. As there are many health risks in China, particularly in relation to air pollution, it is important to pass tests on a regular basis to ensure that there is no danger to health. These tests are not available throughout China. Some regions do not have quality hospitals and innovative medical equipment. Waiting times can be very long. Taking out expat insurance in China would allow you to do all the medical tests in private hospitals without having to wait months to see a specialist.
Travel insurance in China: why?
When travelling, and especially during a trip to China where travel insurance is required to obtain a visa, you are not immune to unforeseen events and setbacks (media, legal …) against which you must cover yourself. This can cause you to undergo surgery or hospitalization, lose your luggage or cause accidental bodily harm to others. By purchasing travel insurance, you cover yourself against all these risks: Mondassur offers a wide range of travel insurance tailored to your needs, for your trip to China. Your legal costs can also be covered (the limit varies depending on the offer). You can take out insurance for your luggage (loss, theft, destruction) as well as cancellation-modification insurance for your trip. Finally, you can choose an accident-death capital option.
China Health Insurance: Risks Covered
For expatriates living in China, international health coverage including repatriation becomes essential. All our formulas are customizable, to adapt to your needs. We cover you in case ofhospitalization and medical expenses. Our contracts include liability insurance,and repatriation. This international health insurance will cover you in China but also in your home country or in Asian countries where you will be brought to travel during your stay in China.
Repatriation insurance in China: making up for any unforeseen events
All of our contracts can be customized depending on the risks you want to cover. You can add a highly recommended repatriation guarantee for China. In order to choose the health insurance for China that best suits your need, you will benefit from the help of one of our advisors who will guide you to allow you to select the best formula for your stay.
What health insurance for China?
Expatriation is increasingly attracting students and active people. China is one of the most popular countries to move abroad in 2018. And for an expatriation to China, GoldExpat is the right international health insurance!
Mondassur offers GoldExpat insurance, ideally suited to expatriates in China for a small budget. This insurance for expats in China covers you at 100% of the actual costs. GoldExpat CFE insurance is international health insurance complementary to the CFE. This international insurance for expats in China makes it easier for you to access medicine and protects you from health risks. It is health insurance that is generally recommended for an expatriation to China.
It assures you in China and around the world (including in your home country). You can take out optical and dental warranties as an option. With GoldExpat Premium,you will also have maternity and medical procreation guarantees.
GoldExpat insurance covers you at 100 of the actual costs for hospitalization. You will also have access to a medical platform accessible all the time and access to a personal space to see your refunds.
Don't hesitate to contact our teams to find the contract best for you and/or your family, before you leave for China!