Health insurance in Chile
Before you left for Chile, did you think about taking out Chile travel insurance? If you live in Chile, you are more than encourage to get a coverage through a private internationale health insurance plan. Mondassur allows you to cover all your risks (health, repatriation, luggage…) by choosing international health insurance customized and adapted to all your needs.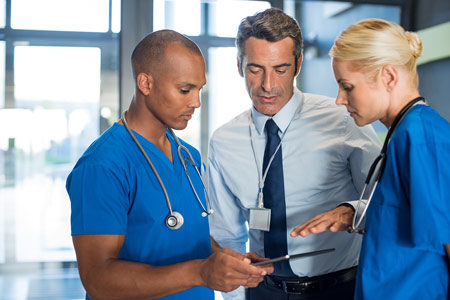 Chile's health system for foreigners
The Chilean health system is open to anyone working on Chilean soil. These four risks are taken into account: maternity sickness, work-related accidents and occupational diseases, old age-disability, unemployment.
Chile's health system is based on a system of funded insurance for individual funds. Every resident is now required to subscribe to Chile's health care system. The general organization of Chile's health system depends on several funds and agencies themselves under the tutelage of the Ministry of Labour.
Should I take out health insurance in Chile?
Chile attracts more travellers each year for its beautiful landscapes. Yet medical costs in Chile are among the highest in South America. It is highly advisable to take out Chile insurance before travelling to the country. Depending on your situation, it can be very useful and save you from big trouble. If you are an expatriate, you are considered a resident of Chile. As such you will be entitled to the Chilean health system and reimbursement of public care. If you want to be covered in the public and private sector, in Chile and abroad, you need to take out a private healthcare insurance for Chile.
What health insurance for Chile ?
Buy GoldExpat insurance for your expatriation in Chile
In order to accompany you in your expatriation to Chile, Mondassur offers GoldExpat, the ideal Chilean insurance suitable for expatriates in the Chilean country. GoldExpat is:
Hospitalization management at 100% of the actual costs: Hospitalization must be reimbursed at 100% of the actual costs incurred, it is a real necessity for Chile insurance. The costs of hospitalization in Chile are high, it is essential that you be covered to 100% in case of an accident.
Taking charge of civil liability: Being covered is one thing, but being covered for damage to others is another! Imagine that you are damaged the storefront of a restaurant in Santiago, you will have to replace or repair it and the costs will be covered by your insurance if you benefit from this guarantee!
Repatriation support:There are many medical cases or situations where repatriation to the country of origin is required or highly recommended. Where Brazil's social security system will never allow repatriation, private health insurance may allow you to return to your country for treatment.
In all these situations and so many others,Chili GoldExpat insurance covers you and guarantees you immediate care for a very reasonable price.