Whatever your situation and the reason for your stay, whether for a short or long term, in Canada, it is crucial to consider the importance of insurance. Whether you are coming for a new seconded position, a professional opportunity, an internship, a university exchange or simply a vacation, taking out insurance is essential. Not only can it be mandatory in some cases, but it is highly recommended given the high medical costs in Canada. Find out what you need to know about Canada's healthcare system and how to protect yourself effectively.
Don't take risks with your health and well-being while in Canada. Get a free quote for international health insurance that fits your specific needs.
International Health Insurance is an essential protection measure for expatriates, international students and nomads. Health coverage tailored to your status will ensure your peace of mind during your stay.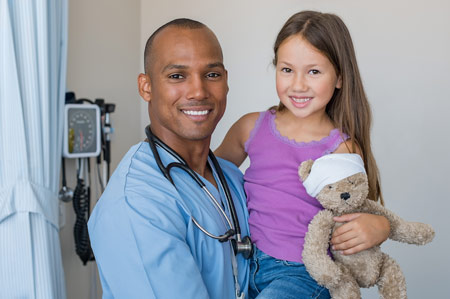 Is international health insurance in Canada mandatory?
Selon votre visa et le but de votre séjour au Canada, l'assurance médicale sera obligatoire ou pas. Mondassur vous permet de couvrir tous vos risques (santé, rapatriement, bagages…) en choisissant une assurance santé internationale adaptée à l'ensemble de vos besoins. L'assurance choisie dépend de votre statut au Canada et de la durée de votre séjour. Si vous venez au Canada pour du tourisme, l'assurance n'est pas obligatoire mais il est indispensable de souscrire une assurance voyage pour le Canada compte tenu du coût médical.
Vous souhaitez effectuer un semestre, un stage ou une partie de vos études au Canada? Pensez bien à souscrire votre assurance santé étudiant. Avec notre assurance santé étudiant GoldStudent, vous serez couvert de vos frais de santé.
Si vous venez au Canada pour plusieurs mois à plusieurs années, les options sont différentes et vous devez comprendre comment fonctionne le système de santé au Canada. En partant avec un visa de résident, il vous faudra une assurance. Pour certains visas, comme le Supervisa, une assurance santé est obligatoire.
Pour vous guider dans votre choix, vous pouvez explorer l'ensemble des options disponibles sur notre site ou nous contacter directement pour obtenir des explications détaillées et personnalisées. Notre équipe se tient à votre disposition pour vous aider à trouver l'assurance santé internationale qui convient le mieux à votre situation et à vos besoins spécifiques.
Understanding Canada's Health Care System
When exploring the health care system in Canada, it is important to understand its federal structure. Different aspects of social protection are managed at different levels, whether at federal, regional or local level. Employment Insurance, for example, falls under the federal system and provides you with coverage in the event of job loss, illness, pregnancy or adoption. Family benefits and pensions are also governed by the federal system.
If you are considered a permanent resident of Canada, you are entitled to the country's health care. The system is designed to be free and universal, but it's worth noting that not all medical care is covered for everyone. Hospital insurance and medical care are among these covered care. However, it should be noted that work stoppages are covered by employment insurance. In addition, depending on the province or territory you are in, coverage may extend to medications, dental care, optical care and even chiropractic in some cases.
To support workers and their families in the event of a reduction in income due to retirement, disability or death, the Canadian federal government introduced the CPP (Canada Pension Plan). This scheme is mandatory and aims to allow everyone to contribute to help those in need. By understanding these different aspects of Canada's health and social care system, you can better navigate your time in the country.
By understanding these different aspects of Canada's health and social care system, you will be better prepared to make informed health insurance decisions. This will ensure you complete protection tailored to your specific needs for your stay.
Purchasing international health insurance to complement the health care system in Canada can be a wise decision because there are costs and services that are not covered, including medical expenses for non-residents, dental care, optical care, prescription drugs and other specialized treatments.
The health insurance offered by Mondassur offers you extensive coverage while protecting you financially in the long term.
Can I be covered with RAMQ in Quebec?
When considering travelling to Quebec, Canada, it is important to understand the medical coverage options available to you. The Régie de l'Assurance Maladie du Québec (RAMQ) is the public body that provides medical coverage to residents of the province. However, the coverage offered by RAMQ does not apply to all visitors.
If you go to Canada as part of a WHV (Working Holiday Program), as a tourist or in other similar situations, you will not be covered by the RAMQ. This means that you will need to take steps to ensure that you are medically protected during your stay.
However, students enrolled in a Québec institution or immigrants to Canada in permanent residence may benefit from RAMQ coverage. It should be noted that there is a three-month waiting period before this protection is operational. Therefore, they have the option of opting for international student insurance or expatriate health insurance as a supplement to minimize medical costs as much as possible.
In addition, RAMQ has established agreements with several European countries, which allows for reciprocity of medical coverage. If you are from one of these countries, you may have access to RAMQ coverage without waiting for the 3 months. Countries that have signed these conventions include:
Belgique
Danemark
Finlande
France
Grèce
Luxembourg
Norvège
Portugal
Roumanie
Suède
If your home country is not on this list, it is essential to purchase private medical insurance for the first 3 months of your stay in Canada.
Find out more about the medical coverage conditions offered by RAMQ in Quebec. Also take steps to ensure you are medically protected while in Canada. International health insurance can play an important role in this protection, especially for the first few months of your stay. Take a look at our health insurance offers and get a free quote !
How will you be covered by RAMQ in Quebec?
If you are planning to stay in Quebec, it is crucial to understand how the Régie de l'Assurance Maladie du Québec (RAMQ) will cover you in terms of medical care. Here is an overview of the services covered by the RAMQ and what you need to know for comprehensive medical coverage in Quebec.
RAMQ coverage of Services: RAMQ covers medical expenses in public institutions such as hospitals, medical acts and doctors' fees. You will receive an insurance card, the famous "Carte Soleil".
Coverage limitations: However, RAMQ only partially or not at all covers certain types of care. Dental care, optical care, as well as care such as osteopathy and chiropractic are generally not covered. Note that some surgical dental care may be covered.
Drug insurance: The pharmacy is covered only if you have purchased prescription drug insurance that is compulsorily purchased and paid for via your income tax return or that is paid by your employer if it offers you private supplemental insurance. Certain categories of persons are exempt. A foreign worker in permanent residence must pay it.
Emergencies abroad: The RAMQ covers you in the event of a medical emergency abroad in countries that have signed an agreement. However, this coverage is limited to urgent situations. For non-urgent medical care abroad, RAMQ does not apply.
Insured Medical Services: Medical services covered by RAMQ include examinations, consultations, diagnostic or therapeutic procedures, psychiatric treatments, surgeries, anesthesia and certain radiology services provided by general practitioners (also called "family physicians" or "general practitioners") or by medical specialists.

RAMQ offers significant medical coverage in Quebec, but limitations remain for certain types of care and for situations abroad. For more extensive medical coverage, especially for care not covered by the RAMQ and for situations abroad, it is recommended to take out supplementary insurance adapted to your profile. To do this, ask us for a health coverage quote for Canada!
How do I get medical care in Quebec?
When you arrive in Quebec, one of the first important steps is to register to find a "family doctor". However, there is a major difficulty: each doctor can only take care of a limited number of patients, which makes finding an available doctor a challenge. This quest can sometimes take several months or even years before finding a family doctor. In this context, getting medical care can be a daunting task.

In the event of a medical emergency, you can go to the hospital to receive the necessary care, although this may involve prolonged waits. For preventive examinations or less urgent medical situations, access to care can be complicated in Canada. In these circumstances, turning to a private clinic with paid consultations can be a solution. It is in such cases that private medical insurance can be extremely valuable.
Another option to consider is to contact 811. This service will connect you with a nurse who will assess your situation and guide you to the best care options based on your specific medical needs.
Be well prepared for the challenges of accessing health care in Quebec. Enrolling with a family doctor can take time, and non-urgent care may require alternative solutions, such as going to private clinics. International health insurance thus becomes a crucial asset to ensure faster and more appropriate access to the medical care you may need.
Why choose private health insurance complementary to the RAMQ or a local insurance plan?
RAMQ does not cover all medical care. Without supplementary insurance, your out-of-pocket expenses may be very high. Many companies offer their employees complementary contracts to the RAMQ. You can purchase Canadian or international supplemental insurance. The advantage of international health insurance is that it will cover you in Canada in both the public and private sectors and abroad during your trip.
We invite you to inform yourself on the RAMQ website to obtain as much detail as possible according to your situation.
If you are considering the possibility of purchasing expat health insurance, you can quickly get your free quote by clicking here.
What health insurance for Canada?
Le Canada est un pays qui attire de plus en plus d'expatriés mais aux coûts médicaux parmi les plus élevés au monde. Il est indispensable de vous assurer. Soit vous bénéficiez de l'assurance locale canadienne et vous devez choisir une assurance complémentaire, soit vous n'en bénéficiez et vous devez souscrire une assurance privée complète.
In order to accompany you in your expatriation in Canada, Mondassur offers you different contracts according to the level of guarantees of the GOLD range. You are then covered for:
Hospitalization management at 100% of the actual costs: Hospitalization must be reimbursed at 100% of the actual costs incurred, which is a real necessity for Canada insurance. The costs of hospitalization in Canada are among the highest in the world, so it is essential that you be covered at 100% in the event of an accident.
Private medical coverage: You will be covered for your care in public institutions and also in private institutions.
Worldwide coverage including in your home country
Coverage for paramedical care (chiropractic, osteopathy, physiotherapy… Etc.), dental and optical care
Coverage of drugs prescribed in pharmacies
Repatriation support: There are many medical cases or situations where repatriation to the country of origin is required or highly recommended. Where the U.S. social security system will never allow repatriation, private health insurance may allow you to return to your country for treatment.
Pour une assurance expatrié au Canada complète.
Pour une assurance santé au Canada économique.