Whatever your situation and the reason for your stay of more or less long duration water Canada: a new position detached, a new professional opportunity, an internship, a university exchange or simply a vacation, it is important to think about to make sure. What do you need to know about Canada's health care system?
Before you left for Canada, did you think about taking out Canada travel insurance? Mondassur allows you to cover all your risks (health, repatriation, luggage…) by choosing international health insurance customized and adapted to all your needs.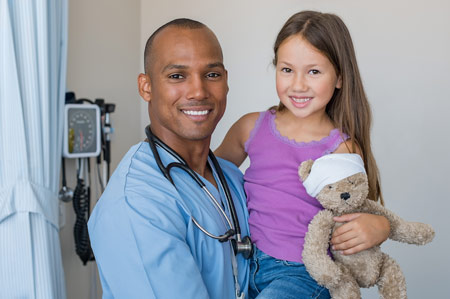 Canada's health care system
Canada is a federal state. Some aspects of social protection are therefore managed at the federal level while others are managed at the regional or local level. Employment insurance depends on the federal system and allows for protection in case of job loss, illness, pregnancy or adoption. Family and pension benefits also depend on the federal system.
Every person considered a permanent resident of Canada provides rights to the country's health care. Included in this care are: hospital insurance and medical insurance. Work stoppages are a matter of employment insurance. Depending on each province or territory, medications, dental care and chiropractic can also be managed.
To help workers and their families with declining incomes due to retirement, disability or death, the Canadian federal government has also introduced the CPP (Canada Pension Plan). This plan is mandatory and allows everyone to help those who need it.
Do I need health insurance in Canada?
Canada is a country that attracts more and more expatriates but has some of the highest medical costs in the world. As such, it is essential to take out Canada insurance before moving to the country ormaking a PvTCanada. Whether you are a seconded worker or an expatriate, it is highly recommended that you take out Canada insurance. This insurance will be the role of a mutual and will largely supplement the reimbursement of medical expenses and expenses incurred in Canada. In addition to this, canada insurance allows policyholders to benefit from private care. It also allows insured expatriates to benefit from repatriation insurance in France in case of a problem, as well as liability insurance.
Do you want to spend a semester, an internship or part of your studies in Canada? Make sure you take out student health insurance. With our GoldStudent health insurance, you will be covered for your health expenses.
What health insurance for Canada?
Buy GoldExpat insurance for your expatriation to Canada
In order to accompany you on your expatriation to Canada, Mondassur offers GoldExpat, the ideal Canada insurance suitable for expatriates. GoldExpat is:
Hospitalization management at 100% of the actual costs: Hospitalization must be reimbursed at 100% of the actual costs incurred, which is a real necessity for Canada insurance. The costs of hospitalization in Canada are among the highest in the world, so it is essential that you be covered at 100% in the event of an accident.
Taking charge of civil liability: Being covered is one thing, but being covered for damage to others is another! Imagine breaking the window of a shop in Montreal by being at fault. Your care will obviously be taken care of. But if you don't have a liability in your Canada insurance, then the costs to that third party will not be covered by your insurance and you risk going into serious debt!
Repatriation support: There are many medical cases or situations where repatriation to the country of origin is required or highly recommended. Where the U.S. social security system will never allow repatriation, private health insurance may allow you to return to your country for treatment.
In all these situations and so many others,Canada GoldExpat insurance covers you and guarantees you immediate care for a very reasonable price.