Are you a foreign student studying in Europe? Are you doing an internship in France, Germany or the UK or another European country? Are you looking for international student insurance tailored to your needs and student status, to cover yourself in Europe for your studies? Mondassur offers you to make your life easier and save money with Europe Access Studies insurance. This insurance is, more often than not, required to obtain a long-stay student visa in order to come and study in Europe and will allow you to benefit from quality health coverage.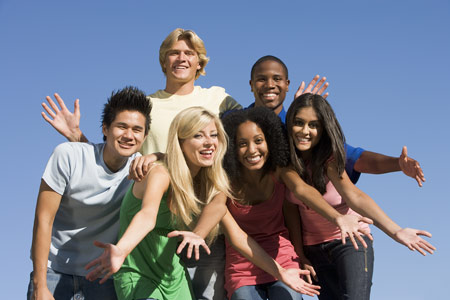 Who can buy Europe Access Studies insurance?
This international health coverage is for anyone under the age of 35 who is doing part of their studies or an internship in Europe, for up to 365 days. This study insurance abroad complies with the requirements of long-stay student visa for the European Union or long-stay trainee visa or VLS-TS. It covers you throughout the European Union, including the UK. Europe Access Studies insurance allows you to obtain an immediate insurance certificate for your VLS long-stay visa application. In order to benefit from this very economical preferential rate of "Studies" insurance for international students, you may be asked to send us a certificate of education or an internship agreement.
Your advantages with Europe Access Studies for international students in Europe ?
From €42 per month

Insurance in accordance with the requirements of the European consulates to obtain your student visa

Immediate issuance of the certificate online

24/7 support platform when traveling throughout the European Union
Your advantages with Europe Access Studies insurance help you :
Present an insurance proof mandatory for your Long Stay Student Visa in Europe in all European consulates
Benefit from a real medical coverage, comprehensive and adapted to students in Europe
Your coverage with Europe Access Studies insurance
medical coverage on the 1st euro with a maximum ceiling of 80,000 euros
direct care in case of hospitalization at 100% of the actual costs
reimbursement, always at 100% of the actual costs, of your expenses in current medicine (analysis, laboratory examinations, radiological act)
reimbursement of your emergency dental care, up to 150 euros
repatriation assistance, for your travels throughout the European Union
civil liability privacy and capital accident
How much does Europe Access Studies student insurance cost?
How do I buy Europe Access Studies insurance?
You can apply for a free quote online and buy your foreign student insurance in Europe 24 hours a day.
Once you have completed your subscription, you will immediately receive by email your international student insurance certificate, which you will need for any visa application. In addition, Mondassur offers personalized support and our advisors will answer all your questions by phone or email.
How does Europe Access Studies insurance work?
You buy your Europe Access Studies insurance for foreign students in Europe directly online from your computer, smartphone or tablet.
You receive by email your foreign student insurance certificate which will be required to obtain the long stay student visa to study in Europe. You will be able to present your insurance certificate to the consulate for obtaining the visa.
You receive your insurance card by email with emergency numbers to contact in case of need for assistance 24/7.
You also receive by email the terms of your insurance contract with the details of how your warranties work.
Mondassur stays at your tune for any request for information about your insurance and responds very quickly