Are you looking for international student insurance? Are you going to study abroad or do an international internship? Gold Student Insurance Formulas offers an excellent choice if you are under 35 and are looking for insurance for your studies abroad or for an internship abroad. Student insurance covers you from a few months to several years abroad. Medical expenses abroad are often high abroad and Social Security does not cover you everywhere and not up to medical expenses in other countries, so it is essential to take out international student insurance.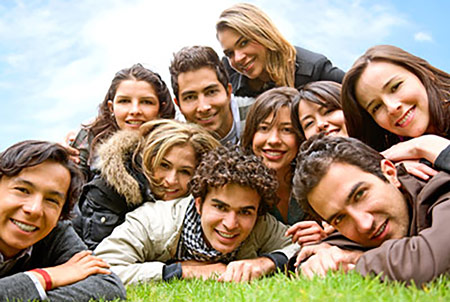 Who can take out Gold Student International Student Insurance?
International student insurance is suitable for students abroad under the age of 35 who travel the world from a few months to several years. Be aware that if you are going to study at an American university requiring very specific warranty criteria,Student Global USA insurance will meet the criteria of the majority of American universities. If you are going on an Erasmus exchange, Student Budget or Student Backup insurance may be enough for you as you will also benefit from the European Health Insurance Card.
Your benefits with Gold Student International Student Insurance?
From 27 Euros per month

3 options to choose from according to your budget and destination: Student Global, Student Budget, Student Backup.

Immediate online subscription

A 24/7 support platform around the world
Your benefits with Gold Student insurance
Mondassur offers insurance that can be offered in 3 levels of coverage according to your needs with a very good guaranteed-price ratio: Student Global, Student Budget or Student Backup.
Reimbursement of medical expenses at 100% of actual costs according to different caps
Reimbursements of medical expenses 100% in current medicine (pharmacy, consultations, imaging procedures, laboratories… Etc.)
Dental and optical care
Preventive care (contraception, vaccination.. Etc.)
Supported at the 1st euro or in addition to other insurance depending on your choice (social security, Ramq, NHS…. etc.)
Direct payment in case of hospitalization
Repatriation assistance
Medical assistance platform available 24/7
The Student Backup formula only covers in the event of an accident and for repatriation assistance guarantees. It is recommended to take Student Global or Student Budget.
What is the price of a student insurance abroad like Gold Student?
How do I buy Gold Student insurance?
You can request a free quote online and take out your student insurance abroad 24 hours a day. You can also subscribe by contacting us directly. If you go abroad for more than a year, a quarterly settlement is possible.
To directly subscribe to the formula of your choice, make a free quote and subscribe directly:
Student Global is the most comprehensive international student insurance with a ceiling of up to 500,000 euros and 100% reimbursements in hospital and current medicine. Perfectly suited for countries with high medical costs such as the United States, Singapore or Canada.
Student Budget is student insurance abroad with balanced coverage and will be suitable for countries with moderate medical costs or those that really have a limited budget if they choose it for countries with high medical cost.
Student Backup covers for emergencies and accidents only. It is suitable if you already have insurance and you want maximum security, direct care in case of a blow and guarantees in repatriation assistance.
How does Gold Student insurance work?
You can subscribe online. After registering your subscription and payment, you immediately receive your certificate of membership for education insurance abroad worldwide (with numbers to call in case of hospitalization and assistance 24/7) and the terms and conditions of the contract. To get your non-hospitalization or assistance health care costs reimbursed (which are covered directly by the assistance platform to be reached as soon as possible in the event of an accident), you have access to a personal space online to send your claims and use the services of your insurance. We will explain very precisely how to proceed.
With Gold Student, you benefit from the direct payment in case of hospitalization, a medical assistance platformavailable 24 hours a day, 7 days a week.