Do you go abroad for a few months to discover a country, study or on a professional mission, internship or PVT? Whatever your situation, our Premium Access insurance is a great choice if you are under 35 and are looking for travel insurance to temporarily cover you abroad. Medical expenses abroad are often high abroad and Social Security does not cover you everywhere, so you need to take out travel insurance.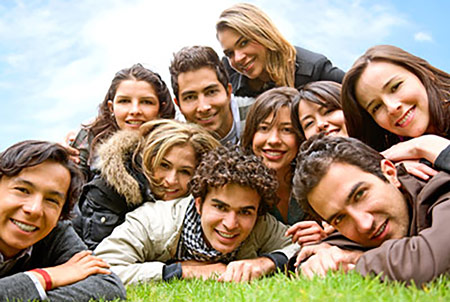 Who can purchase Premium Access International Travel Insurance?
Are you under 35 and live in the European Union? Premium Access International Travel Insurance is suitable for people under 35 who travel the world for up to 12 months regardless of their purpose of the trip (tourism, studies, work, PVT etc.). Be aware that if you are going on a study at an American university requiring very specific warranty criteria, we can also offer premium extension insurance.
If you are deserving for more than 12 months but as part of a temporary stay abroad with, for example, a J-1 visa for the USA or a temporary visa for Canada, we can offer you a contract under certain conditions up to 24 months and beyond. 35-year-olds. The easiest way is to ask for a quote for insurance for foreign countries and contact our Mondassur experts in international insurance.
Your benefits with Premium Access travel insurance
From $42 per month

3 options according to your budget and destination: Access, Premium 500, Premium

An immediate subscription online

A 24/7 support platform around the world
Your coverage with Premium Access insurance
Mondassur offers you a available insurance in 2 options adapted to your needs with a very good ratio guarantees to price: Premium and Access.
Reimbursement of medical expenses at 100 of actual expenses
Direct payment in case of hospitalization
Repatriation assistance
Medical assistance platform available 24/7
Premium option with more guarantees including Baggage insurance and civil liability privacy, internships and rental
How much does Premium Access insurance cost?
How do I buy Premium Access insurance?
You can request a free quote online and purchase your travel insurance directly 24 hours a day from all Premium Access destinations.
How does Premium Access insurance work?
After registering your subscription and receiving your payment, you will receive your membership certificate for travel insurance worldwide (with the numbers to call in case of hospitalization and 24-hour assistance benefits /24 and 7 days a week) and the terms and conditions of the contract. To obtain reimbursement of your health costs excluding hospitalization or assistance (which they are covered directly by the assistance platform to be reached as soon as possible in the event of an accident), you will need to send the original prescriptions and invoices of your expenses at the management centre. We will explain very precisely how to proceed.
With Premium Access, you benefit from direct payment in case of hospitalization, a medical assistance platformavailable 24/7.