Mondassur offers various Study Insurance abroad that covers your medical expenses such as hospitalization, surgery, consultations, pharmacy or medical examinations such as biological tests, MRIs, radios or other medical imaging procedures. Rates for international student insurance plan start from 27€/month. This also includes additional benefits such as repatriation assistance in the country of origin, civil liability, legal assistance in the event of a trial abroad or baggage insurance.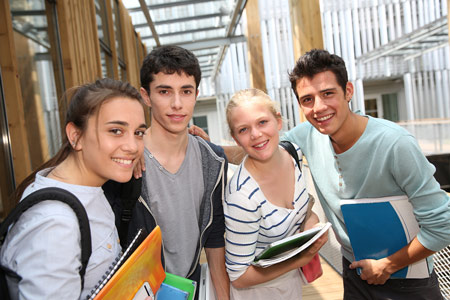 Do I need international student insurance?
A thousand times YES! There are many reasons. In general, the universities or organizations that receive you will require you to be insured, sometimes it is also a necessity for obtaining a visa.
Moreover, even when health insurance is not directly requested by your university, it remains essential. Your credit card guarantees are not enough in most cases. Similarly, the application for the European Health Insurance Card is a step not to be missed when you go to Europe, but the eHIC reimbursement limits are limited to those of social security.
How do I choose the student health insurance that suits me?
To choose your health insurance abroad,you have to compare the contracts and read all the guarantees. The question is whether the insurance includes repatriation assistance, the maximum amount reimbursed by the insurer or whether you need a cancellation and baggage insurance guarantee. Mondassur offers you different insurance sities for your studies abroad depending on your situation and the country where you are going to study:
Junior International Studies: the most economical insurance with excellent guarantees. Mondassur has negotiated an extremely advantageous rate for students going to study or an internship abroad (outside the USA).
Premium Access: Student insurance in the United States. It is specifically adapted to the USA and the high medical cost of this destination. We offer U.S. hospitals to be reimbursed directly to the U.S., which speeds up your care.
Premium Extension: Student insurance complies with the specific criteria of American universities (sometimes also Brazilian or Argentine). This insurance is at least 2 to 3 times cheaper than the insurance offered by American universities that you are not obliged to take out. To find out if our insurance meets your university's criteria, contact our advisors who will respond to you during the day!
Europe Access Studies: You come to France and you need insurance that meets the criteria required to obtain your visa? This health insurance for students not residing in the European Union meets all these requirements and offers you an attractive negotiated rate.