This expat insurance ensures you all over the world, including your home country with the choice of your practitioners wherever you are! The refund is based on the actual costs. You can choose your level of international health coverage for your health care reimbursements abroad. You can also benefit from expanded coverage by subscribing to one of the following options: optics/dental, maternity, pension, repatriation assistance.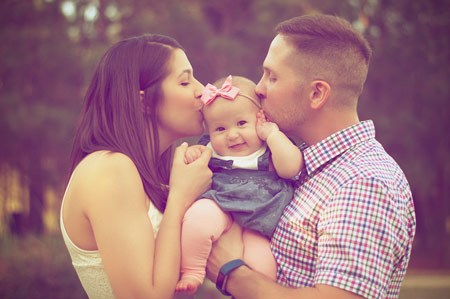 Who can take out MHI expat insurance atthe 1st?
Are you going to move abroad? Do you already live abroad? MHI My International Health insurance can be purchased by anyone living outside their country of nationality, abroad and outside their country of origin, regardless of the duration. Whether you are self-employed, salaried, artist, craftsman, company executive… you can benefit from MHI My International Health insurance.
Vos avantages avec l'assurance santé internationale My Santé Internationale au 1er Euro ?
From €150 per month

International insurance very complete and flexible for all budgets

A simple and fast subscription with an online personal space

24/7 support platform around the world
Parmi les autres avantages de MHI My Santé Internationale :
Paiement direct en cas d'hospitalisation
Libre choix de médecins et hôpitaux à l'étranger, aucune contrainte de franchise
L'accès gratuit à une base de praticiens et établissements médicaux de qualité dans le monde entier avec les prix négociés pour vous
E-claiming pour faciliter la procédure de remboursement de frais médicaux
Possibilité de prise en charge de vos frais médicaux lors de vos déplacements professionnels et de vos vacances à l'étranger.
Your guarantees with MHI My International Health at 1st Euro
MHI My Health International expat insurance is tailor-made. You have the option to vary the coverage of your care and the amount of your premium depending on your choice of options and deductible. This insurance is at the 1st euro, i.e. it operates without the intervention of social security or the CFE (You can also take out this insurance in addition to the CFE or social security of your country of residence).
The MHI My Health International contracts offer 4 formulas:
Emergency: coverage only in case of routine hospitalization
Essential: a first level of security in terms of health coverage
Comfort: a top-of-the-range first-level reimbursement of your medical expenses
Premium: a total level of comfort for your healthcare
These formulas include coverage for hospitalization and routine medical care, except for the Emergency formula, which only covers 100% hospitalization and does not include guarantees for city medicine.
Hospitalization and routine medical care are covered up to 100% of the actual costs according to the chosen formula and within the limits of the contract limits.
You can add a dental and optical expenses option and an additional option for maternity. You can also add repatriation assistance and pension guarantees.
You can choose to add a deductible between 500 and 5000 euros to lower your contribution. The deductible is a sum that you pay for yourself before the insurance starts to cover you.
How much does MHI health insurance cost at the1st Euro?
The price of MHI My International Health International Health Insurance varies depending on your country of expatriation and your family situation (individual or family):
How to buy MHI My International Health insurance at the1st Euro?
The formalities are kept to a minimum and include:
Send the completed membership form with the medical questionnaire.
Attach a copy of your passport and RIB for the implementation of refunds.
Include the desired payment method. Subscriptions can be done by email. To confirm your membership you will then have to send us the documents by mail.
Please contact us and ask us all your questions about this insurance. Our multilingual team is available by phone, email or Whatsapp.
What are the terms and conditions for My Health International Insurance?
The guarantees take effect upon receipt of the subscription slip, medical questionnaire, bank identity statement, a copy of the passport, payment of contributions and after acceptance of the insurer.
The beneficiary of the contract is insured as soon as he is registered:

immediately for care and hospitalization due to accidents and unannounced diseases,
after 3 months for dental care, periodontology and endodontics,
after 6 months for care and dentures including dental, orthodontics, optics,
after 10 months for a maternity
after 12 months for medically assisted reproduction
These deadlines can be waived if health insurance was previously purchased and terminated for less than a month, except for maternity.
The contract is signed for a renewable year by tacit agreement and can be denounced with two months' notice according to the guarantees of the contract.
Contributions are payable monthly, quarterly, semi-annually or annually by bank transfer, French cheque, Visa or Mastercard bank card, or direct debit.
How does My International Health Insurance work at the1st Euro?
In case of hospitalization, you have nothing to advance. The hospital is freely chosen by the beneficiary. You should contact the 24/7 medical platform, which sends care and pays the costs directly to the hospital.
Refunds of other medical expenses are made, on invoices paid, very quickly, by bank transfer. Refunds can be accessed via the internet.
The physician (general practitioner and specialist) and medical practitioners are freely chosen by the beneficiary.
Why Mondassur?
Health insurance for expatriates regardless of your nationality and for all destinations from the1st Euro spent.
A high-level multilingual service to accompany you throughout your contract.
A free analysis of your needs to find the most appropriate insurance formula for your budget.
Bespoke guarantees that allow you to pay the price that fits your budget.
The financial strength of leading partners in international insurance
A la carte insurance with 4 coverage packages: Emergency, Essential, Comfort and Premium.
Reimbursement of dental, optical and optional preventive and maternity care with higher ceilings (optional).
Insurance that can cover your pre-existing conditions.