You live abroad and need comprehensive health insurance that covers you from the1st Euro? Are you going to live or work abroad and are looking for private health insurance for your expatriation? We recommend our GoldExpat Safe insurance at the1st Euro for coverage abroad with a good ratio of guarantees/price.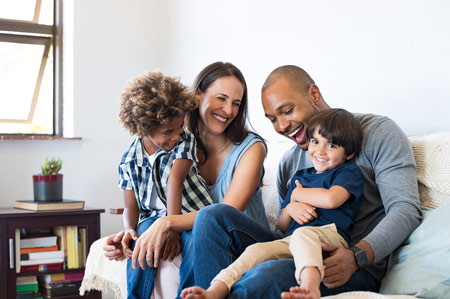 Who can buy our GoldExpat Safe insurance?
GoldExpat expat insurance can be taken out by anyone living outside their country of nationality, abroad and outside their country of origin, regardless of the duration. Whether you are an employee, self-employed, researcher, teacher, artist or craftsman… you can benefit from GoldExpat insurance.
Vos avantages avec l'assurance santé internationale au 1er Euro GoldExpat Safe ?
From €92 per month

International insurance very complete and flexible for all budgets

A simple and fast subscription with an online personal space

A 24/7 support platform, 7 days a week around the world
Other benefits of GoldExpat
Direct payment in case of hospitalization
Free choice of doctors and hospitals abroad,no candour constraints
Free access to a base of quality practitioners and medical institutions worldwide with negotiated prices for you
E-claiming to facilitate the procedure for reimbursement of medical expenses
The free translation of your claims.
The assumption of your medical expenses during your business trips and your holidays abroad.
Excellent guarantee/priceratio, among the most accessible on the market
Reply to your emails within 24 hours
Financial strength of leading partners in international insurance
Your guarantees with GoldExpat Safe at 1st Euro
GoldExpat Safe International Health Insurance is expat insurance with a good ratio of guarantees/price,it offers coverage at 100% of the actual costs for hospital and maternity expenses. With GoldExpat Safe, you get effective coverage in case of accidents and illnesses without advance hospitalization costs and without deductible.
Medical visits, radios, analyses and pharmaceutical costs are covered at 90% of the actual costs with coverage ceilings suitable for countries with moderate medical costs.
You have the option to take out optional guarantees for dental and optical expenses, prevention, reinforced maternity guarantees already included in the basic formula and repatriation assistance with civil liability privacy .
With GoldExpat Safe, enjoy uninterrupted coverage in your country of expatriation but also for your private or professional stays abroad and in your home country.
How does GoldExpat protect you abroad?
Financial risk: Health costs vary widely from country to country and can be very high in some countries. A day's hospitalization can reach 10,000 euros in North America. GoldExpat pays for your health care and pays directly in case of hospitalization. By choosing the contract with option, your dental and optical expenses are also covered.
The risk of access to medicine: public structures in some countries do not always allow the choice of doctor or hospital, and access times for care can be very long. GoldExpat reimburses the care provided by private medicine, with the free choice of doctor or hospital, all over the world.
Legal risk: In some countries, a simple traffic accident can lead to incarceration. As any court summons is a destabilizing situation, this feeling is reinforced in a context unknown abroad. GoldExpat offers an optional guarantee of legal assistance and civil liability.
Health risk: In some parts of the world, medical facilities are very limited and access to care must remain possible in a satisfactory medical environment. GoldExpat offers optional repatriation assistance guarantees to address local shortfalls
How much does health insurance cost in the first Euro?
The price of GoldExpat International Health Insurance varies depending on your country of expatriation and your family situation (individual or family)
How do I buy GoldExpat Safe insurance?
The formalities are kept to a minimum and include:
Send the completed membership form with the medical questionnaire.
Attach a copy of your passport and RIB for the implementation of refunds.
Include the desired payment method. Subscriptions can be done by email. To confirm your membership you will then have to send us the documents by mail.
Please contact us and ask us all your questions about this insurance. Our multilingual team is available by phone, email or Whatsapp.
What are the terms and conditions of GoldExpat Safe insurance?
The guarantees take effect upon receipt of the subscription slip, medical questionnaire, bank identity statement, a copy of the passport, payment of contributions and after acceptance of the insurer.
The beneficiary of the contract is insured as soon as he is registered:

immediately for care and hospitalization due to accidents and unforeseen diseases
after 3 months for all other illness and hospitalization care,
after 6 months for care and dentures including dental, orthodontics, optics,
after 10 months for maternity.
These deadlines can be waived if health insurance was previously purchased and terminated for less than a month, except for maternity.
The contract is signed for a renewable year by tacit agreement and can be denounced with two months' notice according to the guarantees of the contract.
Contributions are payable quarterly, semi-annually or annually by bank transfer, French cheque, Visa or Mastercard bank card, or direct debit (from a European account only).
How does international health insurance work at the 1st Euro?
In case of hospitalization, you have nothing to advance. The hospital is freely chosen by the beneficiary. You should contact the 24/7 medical platform, which sends care and pays the costs directly to the hospital.
Refunds of other medical expenses are made, on invoices paid, very quickly, by bank transfer. Refunds can be accessed via the internet.
The physician (general practitioner and specialist) and medical practitioners are freely chosen by the beneficiary.
Why Mondassur?
Health insurance for expatriates regardless of your nationality and for all destinations from the1st Euro spent.
A high-level multilingual service to accompany you throughout your contract.
A free analysis of your needs to find the most appropriate insurance formula for your budget.
Bespoke guarantees that allow you to pay the price that fits your budget.
The financial strength of leading partners in international insurance
A la carte insurance with 3 coverage packages: Expat Premium, Expat Safe, Expat Access.
Reimbursement of dental, optical and optional preventive and maternity care with higher ceilings (optional).
Insurance that can cover your pre-existing conditions.
Haut de page" link="url:%23titre-menu|||"]