Are you going to live abroad for an indeterminate period or a long stay? Are you registered or want to join the CFE (Caisse des Français à aétranger) in order to be reimbursed for your medical expenses? This is a great choice, but it is advisable to check if the complementary option is actually the most advantageous solution for you given your family situation and your destination. In all cases it is recommended to take out complementary international health insurance to benefit from optimal medical coverage during your expatriation. We also offer insurance for expatriates known as "1st euro" operating completely independent of the CFE.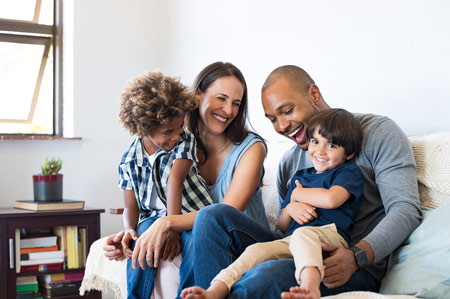 How do international health insurance scan in addition to the CFE?
First, it is important to define simply what the CFE is. The CFE is the fund of the French abroad. It is a private organization for which you must contribute voluntarily and which pays your medical expenses according to the same percentages and reimbursement limits as the French Social Security. For example, if you pay a consultation in your country of expatriation of 80 euros, you will be reimbursed at the time of care, 70 of 23 euros by the CFE. If you do not have additional expat insurance at the CFE, the rest will be your responsibility.
The CFE offers 3 insurance scares: sickness and maternity, work-related accidents and occupational diseases, as well as old-age insurance that allows you to contribute to the French pension system.
A supplement makes perfect sense when you know that these ceilings are not necessarily adapted to the medical costs in your host country. In addition, an international supplement will also cover the advance of the costs in case of hospitalization. Only persons of French nationality or Europeans who have resided in France for more than 10 years can benefit from the CFE.
On what criteria to choose your expatriation insurance in addition to the CFE?
The first question to ask is whether the CFE is an advantageous option for you given your family situation, your age and your country of destination. On the face of it, if you are young and single the best option is actually insurance in addition to the CFE. For other cases, it is interesting to compare the international health insurance offers known as "the 1st euro" and those operating in addition to the CFE.
Moreover, the destination factor is also to be studied. Indeed, if the health system of your host country is not sufficiently qualified and requires you to go through private institutions, or if the prices charged in general are very high, the ceilings of the CFE set according to those of the French social security won't be enough for you.
Mondassur offers various health insurance spans for expatriates in addition to the CFE, with in particular the International Health Insurance GoldExpat CFE range to meet all needs and budgets.
Expatriate insurance in addition to the CFE with Mondassur
GoldExpat Access in addition to the CFE:the most attractive expatriation insurance for small budgets with a la carte options. Hospitalization costs are covered at 100% actual costs. Medical consultations, radios, analyses and pharmaceutical costs are covered at 80% of the actual costs. Maternity, on the other hand, is covered at a high of 100 of the actual costs and this up to 4500 euros.
GoldExpat Safe in addition to the CFE International health insurance complementary to the CFE for countries with moderate medical costs. It offers a good guarantee-price ratio.
GoldExpat Premium in addition to the CFE:provides you with optimal coverage worldwide. It offers an excellent guarantee/price ratio and allows you to remain insured with the same guarantees when returning temporarily to your home country.
Mondassur advises you to find the best international health insurance
We offer other insurance plans alongside the Gold range. We invite you to contact us or request a free quote for additional international health insurance in order to be able to receive the best advice from one of our international insurance experts. Depending on your situation, your country of residence and your needs, we will offer you the most suitable health cover abroad for you.