Want to insure for a travel cancellation? We offer cancellation insurance to cover your trip up to 8,000 euros per person.
When you book a trip abroad, you are unfortunately never immune to a major unforeseen event that would thwart your plans and force you to change or cancel your trip. We therefore advise you to always take out travel cancellation insurance (or modification) before you leave abroad. Cancellation insurance allows you, in case of unforeseen events when you leave abroad, not to lose the entire price of your trip.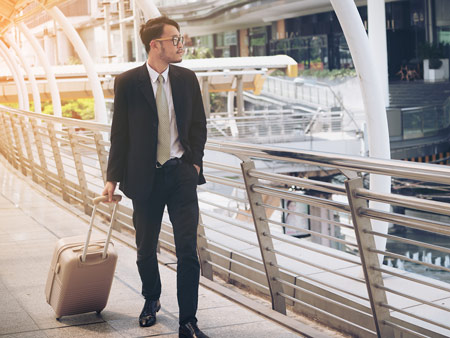 Who can buy Cancellation insurance?
Cancellation insurance covers people of all ages residing in Europe, for stays abroad of less than 3 months. It is essential to take out your cancellation insurance at the same time as the purchase of your trip or to take out cancellation insurance no later than 24 hours after the purchase of your trip.
Your benefits with Travel Cancellation Insurance
Premium of 3% of your trip per person

Your trip reimbursed in case of unforeseen issue (up to 8000 € per trip)

Online subscription before or on the day of purchase of the trip

Our advisors are at your disposal by email and phone
Your coverage with Mondassur Cancellation insurance
Cancellation insurance covers you against major life contingencies that prevent you from making your trip as planned:
In case of unforeseen circumstances related to your private life: illness, accident, hospitalization. Family deaths are also covered.
In case of unforeseen events related to your professional life with an economic layoff
How much does Cancellation insurance cost?
3 of the amount of your trip

Examples:
If you are going on a trip of 2,000 euros, the cancellation insurance rate will be 60 euros
If you are going on a trip of 500 euros, the cancellation insurance rate will be 30 euros (minimum premium)
How do I take out Cancellation insurance?
You can request a free quote online and purchase your cancellation or multi-risk travel insurance directly 24 hours a day, including travel cancellation guarantees.
How does Cancellation Insurance work?
You buy your Cancellation insurance online as explained above. You receive your travel insurance certificate by email. You also receive by email the terms of your Travel Pass Cancellation insurance policy with the details of how your warranties work. Mondassur stays at your tune for any request for information about your insurance and responds very quickly.