Which vaccines for going abroad and international health insurance ?
The Health Crisis of Coronavirus has put the usefulness of vaccination back at the centre of the debate. If you live abroad or travel abroad, it is all the more essential to get vaccinated. This is the most comprehensive protection against certain pathologies, especially in tropical regions. Like vaccination, international health insurance allows you to cover yourself against diseases or accidents even if you are perfectly healthy. Medical coverage abroad becomes essential in the event of a pandemic. It is mandatory for some countries such as Thailand, which requires international health insurance to cover Covid-19.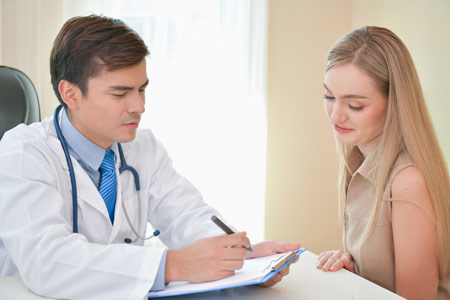 The following vaccines are still essential
typhoid fever
diphtheria
yellow fever (for African countries in particular)
Hepatitis A, Hepatitis B (highly recommended)
polio, tetanus
measles
Vaccination against Covid and other preventive treatments
Vaccination against Covid-19 is not yet mandatory when travelling, but some countries such as Australia will require it with the reopening of their borders. It is a question of using a passport to travel indicating that you have been vaccinated against the Covid which will be called Travelpass as our Travelpass insurance!
You will also need to be prescribed appropriate treatments for common conditions for which there is no vaccine (malaria, dengue fever, dysentery…) and prepare a travel pharmacy with the first emergency medicines.
It is highly recommended to consult a doctor or to go to a specialized medical centre at least 6 weeks before departure ideally 2 months to check that you are up to date with your vaccines, make those you lack and get the prescription of emergency medicines.
Getting vaccinated against measles
The number of measles cases has increased sharply again from 2019 and WHO has warned of the need to vaccinate against measles as well.
This virus, the most contagious in the world (it can be transmitted through the air even after an infected person has left a room 2 hours before), had been virtually eradicated from planet Earth. With a growing number of people skeptical of vaccines, ever-increasing mobility of travellers and for some countries with poor medical infrastructure, there has been a measles epidemic in different parts of the world. For example, Africa (up 700%), Europe (up 300%), the Eastern Mediterranean, the Americas and Southeast Asia. In the United States, the epidemic was rampant to the point of denying exemptions from vaccination, which is mandatory for religious reasons. The coronavirus outbreak has put this epidemic second, but the virus is still formidable.
There is no medicine to fight measles and only vaccination can prevent the virus from contracting and treating it. If you are travelling, check your vaccination. To stop an epidemic, it is essential that 95 of the population be vaccinated.
Getting vaccinated is better than not getting vaccinated
In recent years, there have been a significant number of people questioning the value of vaccination. These opinions spread at lightning speed via social networks. One study showed that 60 of the fake news conveyed by social networks concern the health field. The Coronavirus epidemic has again amplified this phenomenon to a very worrying point.
Being vaccinated saves lives and has reduced the crushing mortality and complications of many diseases resulting from virus contagion. Alternative medicine cannot respond to viruses such as measles or polio or serious diseases such as cancer. It has its place in the prevention and chronic treatment of certain pathologies but is not enough.
The launch of a vaccine and the obligation to vaccinate is the result of calculating the number of lives saved or pathologies avoided compared to non-vaccination. Faced with the rise of "vaccine-sceptics," many countries have expanded the number of mandatory vaccines for toddlers. For example, France has restored compulsory vaccination for certain pathologies, including measles vaccines. Success is at the rendezvous with a drop of a factor 3 of pathologies and deaths due to complications of viral diseases such as measles. Vaccination against Covid-19 is the only way out identified to stop the global epidemic.
Getting the flu shot every year
Every year, a campaign is launched for influenza vaccination. The mutant influenza virus every year, the vaccine must be renewed every year as well.
In a logic of balancing the risks taken and the possible side effects, the answer is always the vaccine and especially for the populations most fragile with regard to the virus namely older people or people at risk as a result of their occupation, such as medical professions in constant contact with the population.
Reimbursement of vaccines by health insurance abroad
Health insurance abroad is essential to cover you against accidents and serious illnesses but also for your routine medical care and prevention such as vaccines.
How are vaccines reimbursed by your health insurance?
It all depends on your insurance.
If you do not have insurance and you benefit from your country's local health insurance system, you may be able to be reimbursed, but in general, coverage is limited to treatment and not prevention.
If you have private health coverage abroad, each insurance offers different coverage and you should ask your insurance broker.
On our Gold range contracts, especially the Gold Access, Gold Safe and Gold Premiumcontracts, you benefit from vaccination coverage. It is necessary to have a medical prescription. For the Covid-19 vaccine, we will be able to take care of it without a medical prescription. Contact us to find out the details of your coverage and to be advised as best as possible on the international health insurance most suited to your situation.