The right reasons to buy travel insurance
Before you set out to discover the world, to prepare a getaway in an exotic country, preparing for your trip is important. You need to think about arranging the itinerary, booking your flights and hotels, making sure you have an up-to-date passport, the right visa and of course the country-appropriate travel insurance. Here are some good reasons that could help you make a quick decision.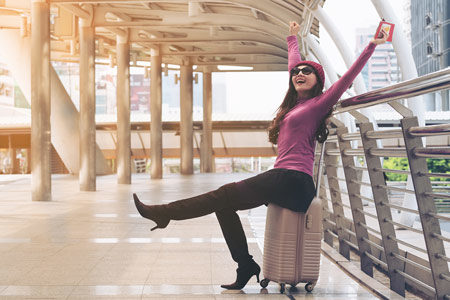 Cancellation, repatriation and health
Taking out travel insurance can help you in unpredictable situations. Most of the time, the price of the plane ticket is high. If you ever cancel your flight, you will be granted a cancellation guarantee.
If you become ill, travel insurance can cover your health costs abroad, in the destination country. Depending on your problem and the country you find yourself in, you will save a lot of money or even avoid ruin for some countries like the United States, Singapore or Hong Kong with very high tariffs.
It is also possible that you may be the victim of an accident or illness requiring medical repatriation. Insurance can help you reduce the costs you will have to pay.
Theft, civil liability and the unexpected
In case of theft or loss of travel,it will be your insurance that will be your guarantee. This can happen during the journey as the majority of your business will be entrusted to the carriers. This is also the case in case of theft. Your insurer will be your protector against every hazard when you leave.
Insurance can help you in case you are a little clumsy and can cause damage to third parties. Your insurance will cover you against this negligence. You may also need to make an urgent round trip to your home in the event of a death, for example, or other incidents that may affect your daily life.
Mondassur offers you to compare different travel insurance
There are many cases where you may need travel insurance and unforeseen or big problems don't just happen to others. Contact Mondassur's international insurance experts to help you choose your travel insuranceand compare the various possible international insurance sets for free by requesting an immediate online quote.