Repatriation insurance: how does it work?
Repatriation insurance is a guarantee not to be overlooked when you go on a trip abroad. Here are some key points to understand the importance of repatriation insurance in the event of an accident or illness abroad.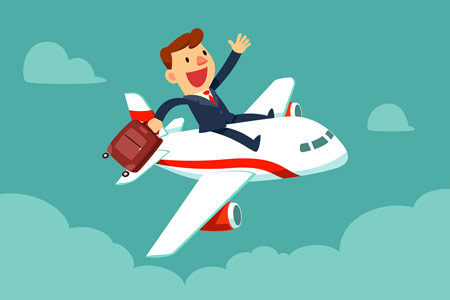 The value of repatriation insurance?
When travelling, taking out repatriation insurance can often seem unnecessary. Unfortunately, no one is immune to a serious health problem and, when it does occur, the usefulness of repatriation insurance is quickly demonstrated. In general, insurance does not cover their policyholders outside the country and in some countries, hospital infrastructure is not always well equipped and the quality of care sometimes leaves something to be desired. Therefore, if your medical condition requires it and to receive appropriate care not available on site, you will have to be repatriated – meaning exorbitant expenses. Taking out repatriation insurance guarantees you tobe repatriated in case of a serious problem to receive care in good sanitary conditions.
The guarantees offered by repatriation insurance
Most of the time, repatriation insurance covers the cost of hospitalization and the payment of certain medications that your primary fund or mutual does not reimburse. If the situation requires it, it also pays for the search and rescue costs as well as the transport of the insured to his country of origin.
What justifies repatriation?
It is the medical team on site and the assistance service that decide whether it is necessary to implement the medical repatriation. Generally, the decision is taken into account of the patient's medical condition and the possibility of treating him on the spot or not. The alternative to repatriation is transport to another non-remote city or country with more efficient infrastructure.
Which repatriation insurance to choose?
Several types of repatriation insurance contracts exist. Some cover the costs of relief and hospitalization, others reimburse some of the care and medication, others propose, in addition, repatriation in case of death. Clauses and rates vary from insurance to insurance. It is therefore recommended tocarefully examine coverage guarantees and do not hesitate to seek advice by telephone in order to properly assess the scope of the guarantees.