I'm going in Erasmus, what student insurance do I need?
Do you dream of travelling, discovering a new culture, making friends from all over the world (and studying abroad)? The Erasmus programme is for you and you are right to try the adventure! It is a very rewarding experience that will allow you to mature enormously in the space of a few months.
However, before you leave, don't forget to take out international student health insurance to ensure that your stay is peaceful.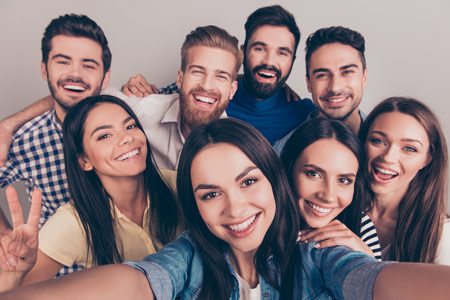 Prepare well for your start in Erasmus
A quick reminder
As an Erasmus student, student social security covers you abroad. But beware, this is not the vital card that you will need to use but the European Health Insurance Card (EHIC) whose application must be made at least 15 days before departure.
Thanks to the EHIC, your medical expenses will be partly covered by social security. Please note that all your expenses will not be reimbursed because the European Health Insurance Card is not sufficient to cover your health costs abroad. In France medical costs are among the cheapest in Europe and our European comrades charge much higher rates.
Thus, to supplement your health reimbursements, the ideal is to take out an international student insurance abroad whose reimbursement rates are much more extensive.
For example, at Mondassur, you are offered to subscribe to Junior International. This contract will cover you in addition to the European Health Insurance Card, at 100 of the actual costs and without deductible. Thus, for a visit to the doctor in Germany at 76 euros, the social security will reimburse you maybe part of it like 20%, Mondassur will reimburse you the supplement: you will not have to pay anything!
Key guarantees of this special Erasmus Students contract:
Hospitalization costs are covered at 100% of actual costs
Medical expenses are covered at 100% of the actual costs
Personal Liability
Residential Liability is also included
Repatriation assistance
The cancellation of the flight, the loss or deterioration of the luggage are compensated up to 3,000 euros
Education costs are reimbursed in case of interruption of studies
Legal fees: Legal fees: 3,000 euros, criminal bail: 30,000 euros
Our contract is available from €27 per month. You can ask for a free quote and buy your Eramsus health insurance online: it's quick and easy !
You will then receive all your documents and certificate on your email address.