Holiday Destination: Head to Miami before boarding for the Bahamas
Miami, the world's largest cruise port, has for many years become a springboard for ships cruising the Caribbean. Offering a myriad of activities alongside its pristine beaches, the Floridian city already gives a taste of stays under the Bahamian sun. No matter where you live, consider taking out international health insurance to cover yourself in case of a glitch!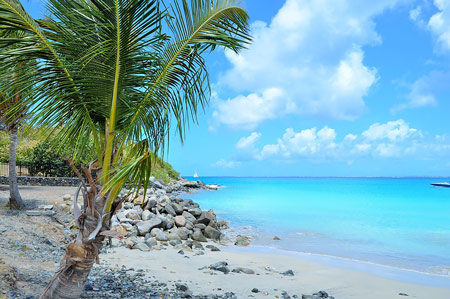 Through out the quarters of the mosaic city
A city in the southern state of Florida, Miami is a veritable mosaic with one of the largest cruise terminals in the world. You'll also see long, pristine strikes like Miami Beach or Key Biscayne,upscale neighborhoods like Coconut Grove or much more artistic like Wynwood alongside the Brickell skyscraper forest and Miami Center. But above all, Miami is a cosmopolitan city where everyday life flows to the rhythm of the catchy music of Little Havana, the famous Cuban quarter theater of the famous Carnival drawing many visitors. Enjoying a pleasantly warm climate tempered year-round by the breath of the Gulf Stream, the Floridian city is a popular stop before embarking on a cruise to the Bahamas.
Miami, a paradise of leisure
Miami is an attractive city full of discoveries where you obviously can't get bored. Considered a cultural capital, it has several renowned museums such as the Museum of Contemporary Art or MOCA as well as the Museum of Modern and Contemporary Art or MAM. Before you set sail for a cruise from Miami, a hook through the city's many attractions will certainly delight toddlers, but also the older ones. It's possible to start with the Zoo, From Jungle Island, a profusion of greenery housing countless avian species or the Miami Seaquarium, a paradise located on the island of Virginia Key that will surely please lovers of marine animals. Gourmets will also find their happiness with the delicious seafood dishes served at the restaurant table. The metropolis can also be considered the mecca of shopping and bargains with its multitudes of shopping malls open in Bayside Market Place or The Falls.
Treading the Bahamian Islands
With its pristine strikes and the many activities it offers, Miami already gives a taste of what a bahamascruise can book. An exotic destination par excellence located just a few steps from Miami, this archipelago of a few hundred islands also places long strips of fine sand and multitudes of attractions as in Nassau. A former pirate's refuge and the current capital of the archipelago located on New Providence, it has long since become an essential stop on a cruise to the Bahamas for the multitude of leisure activities it offers. Freeport will appeal more to lovers of seaside holidays and water sports. For those looking for a peaceful holiday in the sun, a cruise through Great Stirrup Cay is a good idea.