Do I have to take out travel insurance?
Is travel insurance mandatory? This question comes up frequently. In general, although highly recommended, travel insurance is not mandatory. There are still countries that are exceptions to the rule, and this is the case ofAlgeria, Russia, China and Cuba.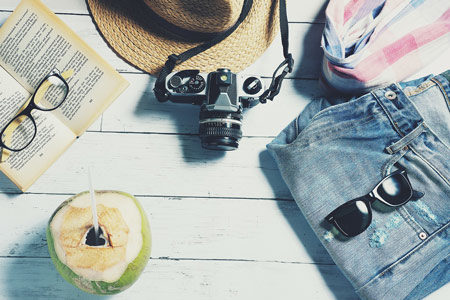 Mandatory travel insurance for Russia, Cuba, China and Algeria
For Cuba, Russia, China and Algeria, taking out travel insurance is required to obtain the visa, regardless of the purpose of the stay.
Compulsory travel insurance for people entering the Schengen area
People living outside the Schengen area are also required to take out medical insurance while travelling if they wish to travel within the Schengen area. Schengen insurance is once again a necessary condition for obtaining a short- or long-stay visa.
Travel insurance – highly recommended
Your travel destination is not one of the countries named above? Travel insurance is not required, even if highly recommended. Think carefully about the risk you take by not taking out any travel insurance. You face unforeseen costs during your stay abroad, which can quickly cost you dearly and make your trip unpleasant.
We think of concrete cases such as:
You have an accident and you are staying in the hospital,
You must pay all medical expenses related to this hospitalization;
You must cancel your trip at the last moment for a serious reasonYou do not receive your luggage when your flight arrives;
You are sick on a trip and must be repatriated home;
We don't wish you such situations but know that they can happen! So stay calm and travel stress-free! Your travel insurance is here to help!