Is travel insurance mandatory?
This question comes up frequently. In general, although highly recommended, travel insurance is not mandatory everywhere. With the Covid pandemic, travel insurance has become mandatory in many of the countries we list. There are countries that require it in all cases and this is the case ofAlgeria, Russia, China and Cuba.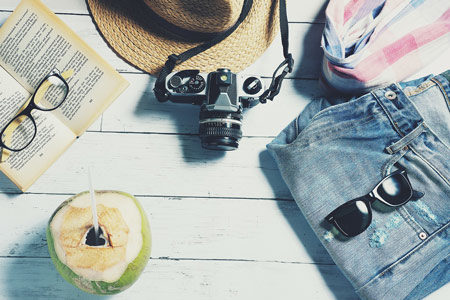 Mandatory visa insurance in Russia, Cuba, China, Mongolia and Algeria
For Cuba, Russia, China and Algeria, taking out travel insurance is required to obtain the visa, regardless of the purpose of the stay. For a visa for Russia, a certain formalism must be respected. We provide insurance certificates for these countries immediately after your online subscription.
Une assurance obligatoire couvrant le Covid
Since the beginning of the pandemic in March 2020, some countries have required insurance covering care related to Covid and epidemics. You will also need to provide for most countries a"health pass"which can be a proof of full vaccination or a PCR test of less than 24h to 72h depending on the country.
Compulsory travel insurance for people entering the Schengen area
People living outside the Schengen area are also required to take out medical insurance while travelling if they wish to travel within the Schengen area. Schengen insurance is once again a necessary condition for obtaining a short- or long-stay visa.
Une assurance obligatoire pour certains visas ou certains séjours à l'étranger
In other countries, such as Thailand for O-A visas, medical insurance is mandatory. In the United States, insurance for the J-1 visa is also mandatory. More and more universities are demanding health insurance as well.
Travel insurance – highly recommended
Your travel destination is not one of the countries named above? Travel insurance is not required, even if highly recommended. Think carefully about the risk you take by not taking out any travel insurance. You face unforeseen costs during your stay abroad, which can quickly cost you dearly and make your trip unpleasant.
We think of concrete cases such as:
You have an accident and you are staying in the hospital,
You must pay all medical expenses related to this hospitalization;
You must cancel your trip at the last moment for a serious reasonYou do not receive your luggage when your flight arrives;
You are sick on a trip and must be repatriated home;
We don't wish you such situations but know that they can happen! So stay calm and travel stress-free! Your travel insurance is here to help!