Check list of the expatriate moving to London
Afin que nos clients vivent sereinement leur installation à Londres une fois que nous leur avons trouvé leur home sweet home, nous leur négocions un contrat de bail protecteur et leur fournissons une check list avec les démarches essentielles que nous pouvons faire pour eux.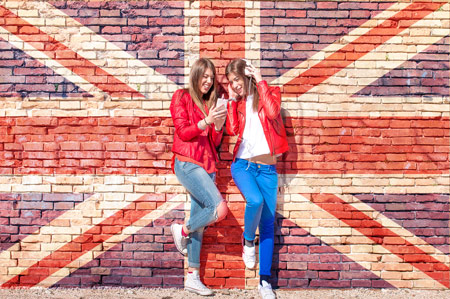 1) Le contrat de bail avant signature
La législation britannique est favorable au propriétaire et toutes les clauses se négocient ! Il est important de prévoir dans le contrat des clauses protégeant le locataire notamment les cas de sortie. En outre, les noms de tous les adultes occupant le logement doivent figurer sur le contrat de bail, ce dernier valant preuve de domicile. Bien utile pour les démarches administratives !
2) Inscription aux utilities
Thames Water a le monopole de l'approvisionnement en eau à Londres. En revanche, pour le gaz et l'électricité, c'est intéressant de faire jouer la concurrence entre les opérateurs : EDF, British Gas, Southern Electric, Scottish Power, Bulb Npower, EON…
3) Council Tax
C'est la taxe d'habitation, il faut s'enregistrer en ligne auprès de son "borough", avec possibilité de moduler les paiements. Une personne habitant seule un logement a droit à 25% de réduction.
4) Le système de santé public ou NHS
Il est recommandé de s'inscrire dans la surgery la plus proche de son domicile pour avoir accès gratuitement aux consultations d'un "General Practitioner". Pour les consultations privées, une bonne assurance est recommandée car les tarifs sont élevés.
5) Consulat
Quelle que soit la nationalité du locataire qui s'installe, nous lui recommandons de s'inscrire au consulat de son pays d'origine.
6) TV
La license TV locale est obligatoire. Pour les émissions françaises, il est possible de se tourner vers French TV, Prosat London ou TPS UK ou de regarder certains contenus online.
7) Package internet/téléphone/TV/portable
La rude compétition que se livrent les nombreux opérateurs (Sky, Virgin Media, BT, Talk Talk et pour les portables O2, Vodaphone et EE …) favorise des offres fréquentes, les amoureux du benchmarking vont se régaler !
8) Resident Parking Permit
Il permet de se garer gratuitement dans son quartier, à demander d'urgence sur le site de son borough ! Il est possible de demander des permis temporaires pour les invités.
9) Plaque d'immatriculation anglaise
Pour mettre aux normes une voiture importée de l'étranger (compteur en miles per hour, feux et plaque), le délai de tolérance est de 6 mois. Le site de la DVLA explique ces démarches.
10) L'assurance habitation
Elle n'est pas obligatoire pour le locataire, mais conseillée, car elle permet d'assurer ses biens personnels ou « tenants home contents ».
11) Le National Insurance Number
Équivalent du numéro de sécurité sociale en France, il est fourni aux salariés par leur entreprise. Les auto-entrepreneurs doivent contacter un job center.
Aurélie de Riberolles et Virginie Colonna Foschi, Come and visit us www.homeinlondon.net