Build your network for successful expatriation
Feeling surrounded is the key to a good experience!
To go abroad is to go into the unknown, to confront a different culture and to live an extraordinary experience. Nevertheless, it can sometimes be difficult, after the first months of discovery and wonder, to live far from its culture. However, there are ways to protect yourself from what can be considered an "expat blues".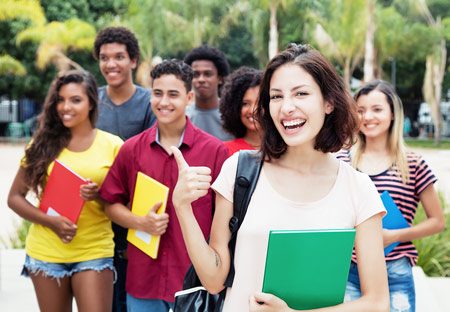 Among them, building a strong network on site is an easy solution to consider. Recreating a familiar environment can be important for someone far from home.
First of all, it is possible to prepare well for your trip before leaving by joining social networks dedicated to expatriates or by meeting (virtually) other people present in the country via specialized forums.
From a professional point of view, there are many branch-specific international networks. By learning about your own, you will inevitably meet new people with whom to collaborate or simply make a friendship.
On site, get in touch with your embassy on site. She will advise you on the various associations and places where you can meet other expatriates and locals.
Don't hesitate to blog about your on-site experience. The blog can serve as a link between you and your family and friends,who stayed in your home country. It's also helping those who would like to go through the same thing as you. In addition, by recounting your experience, you will have more ease to decompress in case of a blues hit.
And don't forget: the key to success is also in an expatriation insurance that covers you at all times!