Choose international health insurance tailored to your situation: are you going or living abroad? Going on holiday abroad? Are you going to study in a foreign country? Essential questions so that you can find the panel of international insurance offers tailored to your needs and situation.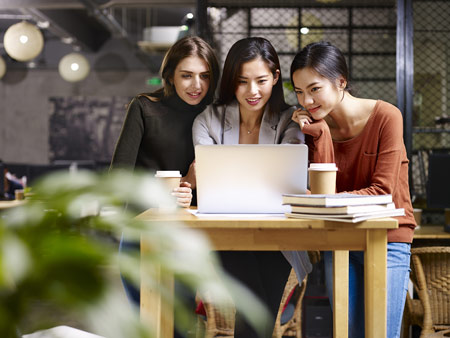 Why is insurance abroad essential?
You are in the process of finding information about your destination and the administrative procedures necessary to prepare for departure. This research often involves visa formalities, verification of the validity of the passport, international means of payment, transportation to travel to the country or to travel there, the program of your stay or the search for a job without forget about international medical insurance.
Unfortunately, an accident or a serious illness can affect even the most robust. This is part of the vagaries of life and you have to be prepared for it. In your home country, it will always be easier to deal with it because you have your habits, family is your language and your culture. When you are abroad, you will be in a new environment with a different health system than your home country. The social security of your country and your mutual or supplementary insurance will not take care of you abroad or at least not up to the sums committed abroad. For example, France is one of the countries with the lowest medical costs with very good quality infrastructure.
Contrary to popular belief, rates for insurance abroad are not high in terms of the amount of money you could incur in the event of health problems. This is why taking out travel insurance, international student insurance or expatriation insurance is essential to leave serenely and save a lot of money in case of a problem.
What are the criteria for choosing the best international health insurance?
Mondassur's international insurance experts are there to answer you and accompany you in your choice according to your situation and your budget. For more than 15 years, Mondassur insurance has covered people living outside their home country at the best possible rate and with health coverage.
There are a number of criteria for choosing insurance abroad, including:
Hospitalization costs
Health care and current medicine
Maternity, dental, optics, well-being, prevention
Repatriation assistance
Legal insurance and civil liability
How does Mondassur accompany me to purchase health insurance abroad?
You can contact us by phone or on What's App. Our advisors answer all your questions and help you choose the best solution. You can also contact us by email.
You can get a free online quote for the right international health insurance for you. By simply completing the "purpose of the stay," the "country of origin," the "country of destination" and your overseas trip dates, you will receive a personalized quote. This quote will offer you several health insurance plans according to your criteria. Simple and fast, you just have to choose the medical insurance that suits you best.
Once you have chosen your international insurance, you can buy your international Mondassur insurance online. You will receive a confirmation email with your insurance certificate, insured member card and the terms of the contract as well as the refund procedure in case of a claim for compensation while you are abroad. Our medical assistance platform is available 24/7 for all our policyholders.