Visas and Health in Singapore
Whatever the reason you choose to travel to Singapore, consider taking out travel or expat health insurance for you and your family. You will leave with peace of mind and can prevent financial, health, and legal risks that would arise unexpectedly. Guarantees for repatriation, hospitalization, civil liability and other emergency medical expenses are essential.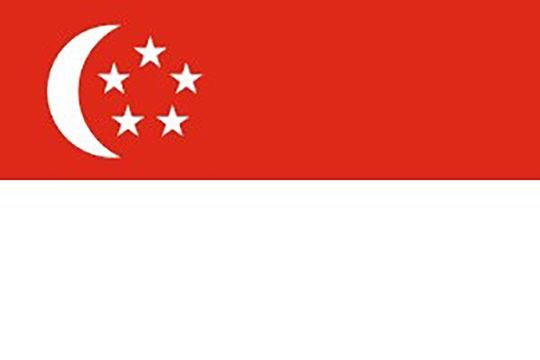 Political regime: Republic
Capital: Singapore
Area: 721.5 sq km
Population: 5.612 million
Languages spoken: English, Chinese (mandarin), Malay, Tamil
Currency: Singapore dollar
Singapore Visas
European passport holders do not need a visa to travel to Singapore for stays of less than three months if they meet the following conditions: to be in possession of a valid passport more than six months after the date of entry to Singapore, have a confirmed return flight and have sufficient funds.
If you wish to study or work in Singapore, you will need to get a visa. It can be quite difficult according to your country of origin and the job you are going to have in Singapore as you will need a "sponsor" to help obtain this visa. For more information, we advise you to contact your national embassy in Singapore, the Singapore embassy in your home country and the immigration office of Singapore.
Vaccines and Safety in Singapore
Vaccination
Compulsory vaccines and certifications: No compulsory vaccine for travellers from Europe. The yellow fever vaccination certificate is required for travellers over one year of age from an endemic area. The HIV certificate is required to obtain a work permit. People who test positive for HIV or who have AIDS will be deported.
Recommended vaccines and certifications: be up-to-date on the vaccine schedule at the DTP level, viral hepatitis A and B, whooping cough and for children on everything from rabies and measles. For an extended stay, it is a good time to vaccinate against Japanese encephalitis.
Local diseases: There are no diseases to sign. As in Europe, certain precautions must be taken.
Security
There is no problem in particular as Singapore is one of the most secure countries in the world, day or night. Singapore has the same health standards as the European Union. As a result, health risks are severely limited. However, it is important to adhere to basic hygiene standards.
Good hygiene in restaurants, markets and shops. Tap water is safe to drink. You can also drink bottled water, local or imported, from Australian and European brands. Water is safe to drink almost the entire territory.
More travel advice for Singapore