Visas and Health in Mauritius
Mauritius has one of the most competitive economies in Africa. It enjoys a good investment climate, governance that is considered sufficiently transparent and a great deal of economic freedom. Added to this, an idyllic setting made up of sandy beaches and blue lagoon water, all reasons to consider doing an internship in Mauritius,to move abroad or simply to spend a dream holiday there. In order to prepare for your departure, be sure to take out insurance tailored to your needs and situation, so as to anticipate serenely any unpleasant surprises. Among the guarantees that should be your attention: repatriation assistance, direct care in case of hospitalization, civil liability.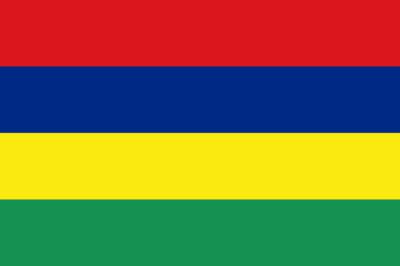 Political regime: Republic of Mauritius
Capital: Port Louis
Area: 1860 km2
Population: 1.3 million
Spoken languages: English, French, Mauritian Creole
Currency: Mauritian rupee
Visas for Mauritius
If you are a French national, you do not need a prior visa, you only need to be in possession of your valid passport, a return ticket or a continuation. A visa will then be issued upon arrival (maximum 90 days). Please note that this authorization is only valid for a tourist trip, it is not legal to carry out a professional or commercial activity during the duration of your stay, even an internship. For long-term or non-tourist stays, you will need to contact the Mauritian Consulate in order to obtain the appropriate visa.
French Embassy in Port Louis
14 St. George Street
Port Louis
Tel: [230] 20 20 100
Fax: [230] 20 20 140
Email: consulat.port-louis-amba@diplomatie.gouv.fr
Mauritius Embassy in Paris
127 Tocqueville Street
75017 Paris
Tel: 01.42.27.30.19
Fax: 01.40.53.02.91
Email: ambassade.maurice@online.fr
Vaccines and Safety in Mauritius
Vaccines and local diseases
There are no mandatory vaccines to travel to Mauritius. On the other hand, it is advisable to be up to date with your recalls against
diphtheria-tetanus-polio (DTP)
rubella-mumps-measles for children and young adults (increase in measles cases recorded since April 2018)
In general, the most common diseases in Mauritius are those transmitted by mosquitoes: malaria, dengue fever, chikungunya. These diseases require management as soon as possible. For example, try to use loose, light and covering clothing that you have previously impregnated with mosquito repellent.
Security in Mauritius
Mauritius is subject to significant climatic risks, so keep informed of weather warnings, especially between November and April when cyclones are relatively frequent. With regard to crime, the traditional rules of vigilance are to be observed, but the risk is not higher than normal. For more information on security issues, please visit Diplomacy.gouv.
Health insurance and repatriation Mauritius
Whatever the reason for your trip to Mauritius: internship, tourism, expatriation, etc. a good health coverage that protects you financially in case of unforeseen events is essential. Indeed, the bill of medical expenses on site is quickly quite high because it is preferable to go through private institutions, whose care is deemed to be of better quality. In addition, if repatriation is necessary, it would cost you several thousand euros.
Mondassur is here to help you in your search for international health insurance. We help you compare different contracts to find the insurance that best suits your situation and needs.