Visas and Health in Mauritius
Mauritius has one of the most competitive economies in Africa. It enjoys a good investment climate, governance that is considered sufficiently transparent and a great deal of economic freedom. Added to this, an idyllic setting made up of sandy beaches and blue lagoon water, all reasons to consider doing an internship in Mauritius,to move abroad or simply to spend a dream holiday there. In order to prepare for your departure, be sure to take out insurance tailored to your needs and situation, so as to anticipate serenely any unpleasant surprises. Among the guarantees that should be your attention: repatriation assistance, direct care in case of hospitalization, civil liability.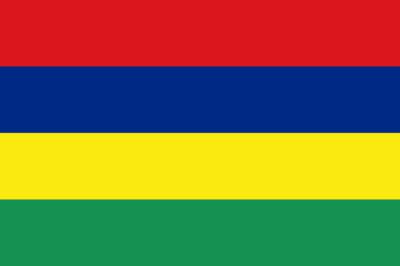 Political regime: Republic of Mauritius
Capital: Port Louis
Area: 1860 km2
Population: 1.3 million
Spoken languages: English, French, Mauritian Creole
Currency: Mauritian rupee
Visas for Mauritius
French Embassy in Port Louis
14 St. George Street
Port Louis
Phone: [230] 20 20 100
Fax: [230] 20 20 140
Email: consulat.port-louis-amba@diplomatie.gouv.fr
Mauritius Embassy in Paris
127 Tocqueville Street
75017 Paris
Tel: 01.42.27.30.19
Fax: 01.40.53.02.91
Email: ambassade.maurice@online.fr
How to obtain a visa to go to Mauritius?
If you are a citizen of the European Union, you do not need a prior visa. You must be in possession of your valid passport, return ticket or onward ticket. A visa will then be issued upon arrival for a maximum of 90 days. Please note that this authorization is only valid for a tourist trip. It is not legal to carry out a professional or commercial activity for the duration of your stay with this residence permit, even if it is only for an internship. For long-term or non-tourist stays, you will need to contact the Mauritian Consulate to obtain the appropriate visa.
To obtain a long-stay visa for Mauritius, one of the essential conditions is to take out international health insurance. Even if you have credit card insurance, it won't cover you if you stay longer than 90 days, even for the first 90 days. The Mauritian authorities are strict regarding the health insurance criteria required.
The insurance criteria include not only coverage for the entire duration of your stay, but also speed of service, rock-solid reliability and coverage of the high costs of healthcare in Mauritius. In addition, operational insurance covering repatriations is essential to ensure that you can be treated for any pathology.
Our insurances are specially designed to meet all these rigorous criteria. We understand the importance of speed and reliability of service, as well as the need to address the high costs of healthcare in Mauritius. In addition, our operational insurance guarantees you a flawless repatriation in case of need, offering you total peace of mind during your stay in Mauritius. Mondassur offers health coverage contracts that meet all the requirements to obtain your visa and allows you to fully enjoy your stay in this beautiful tropical paradise.
Tourist visa to Mauritius
Mauritius can be visited quite quickly, which is why generally, the 3-month entry visa is more than enough. That being said, for one reason or another, sometimes you need to extend your stay, for your family for example. For this, you can apply to the Immigration and Passport Office to apply for a visa of up to 6 months. The visa is free, and you will have to fill out a document, to be returned with two photos to standards, a copy of your passport, and any other additional documents that may be required by immigration.
What visa to work in Mauritius?
If you are going to Mauritius as part of a professional mission, be aware that the 3-month tourist visa issued on arrival in the territory is not enough. You will not be allowed to carry out your professional activity.
If you want to work in Mauritius, the procedures are more elaborate, and a simple visa will not be enough for you. You will then need a work permit that will allow you to work with a Mauritian company as a professional.
However, certain cultural professions are excluded from this permit and will have to be limited to the Business visa, not exceeding 90 days on site (actors, models, photographers …).
It is then up to your employer to make an official request to the authorities, in order to obtain an agreement in principle. Only then will you be eligible for a work permit.
You must, among other things, fill out the required documents, provide four photos to the standards, a photocopy of your passport, a copy of the employer's certifications and qualifications, a job description… And the monthly salary will necessarily have to be more than 30,000 Mauritian rupees (about 630 € per month). If necessary, you can be accompanied in your steps for your departure to Mauritius.
The Occupation Allowed Mauritius
Depending on your situation, if you are not an employee, you can also apply for the "Occupation Permit". This permit is intended for different categories of profiles:
Foreign investors: who would have made an investment of € 100,000 for example, and who would benefit from a turnover of at least 2 million rupees (about 40,000).
Foreign professionals who receive a basic monthly salary of more than 60,000 rupees (about 1250 €). They must be accompanied by the HRD or his representative on the day of submission of the application.
Foreign entrepreneurs who are able to justify an annual income of more than 600,000 rupees (€12,000) per year in the first two years, and more than 1,200,000 rupees (€25,000) for the third year.
As a worker leaving for Mauritius, and to live there, you will need to benefit from a health protection plan. At Mondassur, we offer a range of health insurance that will perfectly meet your needs, whatever your profile and situation. Some of them allow you to benefit from a civil liability guarantee, thus protecting you in the event of costs related to a civil dispute. Do not hesitate to contact one of our advisors or to make a free quote online
Security in Mauritius
Mauritius is subject to significant climatic risks, so keep informed of weather warnings, especially between November and April when cyclones are relatively frequent. With regard to crime, the traditional rules of vigilance are to be observed, but the risk is not higher than normal. For more information on security issues, please visit Diplomacy.gouv.