Mauritius Health Insurance
Why is it important to buy international health insurance for Mauritius? What do you need to know about the health system in Mauritius as a foreign national? Which health insurance should be chosen for Mauritius based on its situation?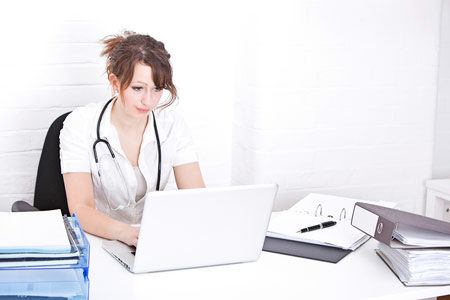 The Mauritian health system
The Mauritian health system is considered to be good and is in a very encouraging developmental phase. Indeed, many general practitioners and specialists are graduates of major European universities. The health system in Mauritius is made up of a public sector, consisting of public hospitals, regional and community centres. The private sector is made up of numerous clinics spread across the island, access to care is more expensive but of better quality, notably thanks to private investments which allow advanced technologies in these clinics. There are many pharmacies on the island, especially those open on Sundays.
How does the health system work in Mauritius?
The Mauritian health system is composed of a public and a private sector. The public sector is modelled on the British health model, i.e. access to health care in the 14 public hospitals is free of charge for all citizens and residents of the island. Public health facilities are overcrowded and the quality of care is much lower than in the private sector, e.g. you may be in a room with 10 to 20 other patients. Although health care is free, some health services are not free, such as dental care and paramedical care.
The private sector offers fee-based health care through private clinics throughout the island. Private services are of better quality and the speed of care is not comparable to that of the public sector. Many Mauritians and expatriates take out additional private insurance to be covered for a wider range of health services. Dental and optical care are generally of good quality and less expensive than in Europe.
Popular hospitals in Mauritius
In Mauritius, in the public sector, the regional public hospitals are the institutions that offer the most different health services. Regional hospitals offer many health services including:
An emergency department;
A paediatric service;
An ophthalmology service;
A dental service;
A gynaecology service;
A physiotherapy department.
In addition, there are all the more traditional care services found in hospitals, such as consultations with general practitioners, specialists, paediatricians, etc.
Regional hospitals
Here is a list of the 6 regional hospitals that we recommend and that offer the above-mentioned care services:
Dr A Gaffoor Jeetoo Hospital
Sir Seewoosagur Ramgoolam National Hospital
Flacq Hospital
Jawaharall Nehru Hospital
Victoria Hospital
Queen Elizabeth Hospital (Rodrigues)
Private clinics
In the private sector, all the clinics offer quality services, with qualified health personnel who have graduated from the leading universities in Europe. These clinics are all equipped with state of the art facilities such as
The City Clinic in Port Louis;
The Good Shepherd Clinic in Rose Hill;
La Clinique Mauricienne in Réduit;
The Northern Clinic in Baie du Tombeau
La Clinique de l'Occident in Flic en Flac.
What vaccinations should I get before moving to Mauritius?
Before moving to Mauritius, only your Hepatitis A vaccine needs to be updated. However, we also recommend that you update your Hepatitis B, typhoid and malaria vaccines. Even though malaria is very rare on the island, there is still a small risk of infection so plan to get vaccinated before you leave. In addition, we advise you to make an appointment with your doctor and check your vaccination record before leaving.
Risks associated with stonefish
It is very likely that during your expatriation in Mauritius, you will be stung by a stonefish. Although they are not very frequent, they are very painful and you will need a specific treatment. Go to one of the regional hospitals which has an anti stonefish treatment. While waiting to receive the serum, it is recommended to put the end of a lit cigarette as close as possible to the bite in order to eliminate as much as possible the heat-sensitive toxin.
How to consult a general practitioner or specialist in Mauritius?
To consult a general practitioner, you can first of all get a recommendation from another expatriate living in the same area as you. You can also consult a general practitioner by going directly to his office. Secondly, we advise you to visit the website of your embassy in Mauritius which proposes a list of doctors by sector of the island and of specialist doctors. You will find on the embassy's website doctors specialised in :
Ophthalmology
Oncology
Cardiology
Psychiatry
Psychiatry
Dermatology
Gynaecology
Paediatrics
The cost of a consultation with a public GP is much cheaper than with a private GP. However, access and waiting times in the public sector are much more difficult and lengthy
The emergency service in Mauritius
The emergency number for the Samu in Mauritius is 114. If you need an ambulance, dial 999. You will be attended to by a number and can explain the situation in English to the service who will assess the seriousness of your situation and send the necessary help.
Some examples of average medical costs in private hospitals in Mauritius
In Mauritius in the private sector, clinics had harmonised the price of their consultations following the recommendation of the Association of Private Clinics. Thus, a consultation with :
A general practitioner: 600 to 900 rupees
A specialist doctor: over 1200 rupees
Some examples of average prices for medical operations:
Maternity + natural childbirth: 40,000 to 45,000 rupees
Maternity + caesarean delivery: 65,000 to 75,000 rupees
Most reconstructive surgeries will cost you more than 50,000 rupees
Maternity in Mauritius
A private maternity clinic in Mauritius can cost between 65,000 and 115,000 rupees for a vaginal delivery and a minimal stay. However, there are costs to be taken into account such as epidural, anaesthesiologist's intervention, night delivery, extra bed if there is an accompanying person, if you request an extra night etc…
Example of medical costs from a private clinic in Mauritius:
Delivery: 23,500 rupees
Caesarean section: 50,000 rupees
Epidural: 3,000 rupees
Anaesthesia: 15,000 rupees
Baby's expenses (normal delivery): 3,000 rupees
Baby's expenses (Caesarean delivery): Rs. 6,000
Room: 5,300 rupees / day
In preparation for the delivery, you will need to pack a suitcase for the maternity ward as the clinics will not provide you with all the items you will need for the delivery such as nappies for the baby, cleansing wipes, bottles etc…
Why should I buy expatriate insurance in Mauritius?
Access to the Mauritian public health sector is free but not very well developed. The quality of care is very average, the health staff does not include the most qualified doctors and the medical infrastructure and equipment are not state of the art. Public hospitals cannot handle all the operations and medical treatments for serious illnesses or traumas that you may face. This is why many patients are transported to Reunion Island to receive health care which cannot be covered in Mauritius but which is not free of charge. Many Mauritians also prefer to pay for treatment in private clinics. It is essential to take out a private international health insurance policy which will cover your health costs in private clinics and especially abroad such as in Reunion.
Which international private health insurance to subscribe in Mauritius and for whom?
Everyone can benefit from an expatriate insurance, its international coverage is more advantageous for any type of profile wishing to expatriate to Mauritius. For example:
In Mauritius, you can be considered as a pensioner from the age of 50. In order to obtain a 10-year residence permit, you must be able to pay USD 40,000 into your bank account every year for three years. It is essential to take out private international health insurance which covers you in the event of repatriation to Reunion or your country of origin for a medical operation. In addition, this insurance will enable you to reduce your health costs to a minimum.
If you are an entrepreneur, it is essential that you are covered in the private health sector. When travelling, it is essential that your insurance covers you internationally on all your trips abroad and at the same rates as in Mauritius. In addition, public health care will not be sufficient and will take up a lot of your time due to delays in consultations.
As nomadic workers, you need a premium visa to start a professional activity on the island. In order to obtain this visa, it is mandatory that you take out health insurance for at least the duration of your visa. This is why an expatriate insurance is essential before your departure to Mauritius.
As an employee in Mauritius, it is the same as for a nomadic worker. To obtain a permanent visa, it is mandatory that you take out health insurance. Moreover, an expatriate insurance will allow you to be insured even if you require healthcare abroad that could not be insured in Mauritius.
Our international health insurance GoldExpat fulfils all these criteria. Get a free quote on our website and/or contact us by email or by phone to get more precise information according to your situation.