Health insurance in Singapore
Before you left for Singapore, did you think about taking out Singapore travel insurance? Mondassur allows you to cover all your risks (health, repatriation, luggage…) by choosing international health insurance customized and adapted to all your needs.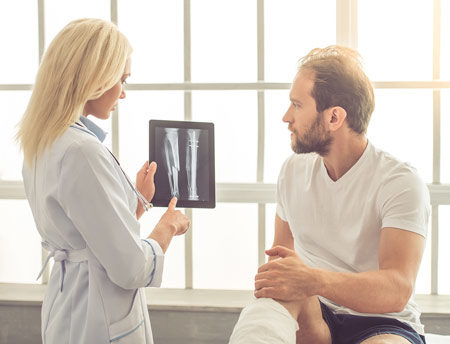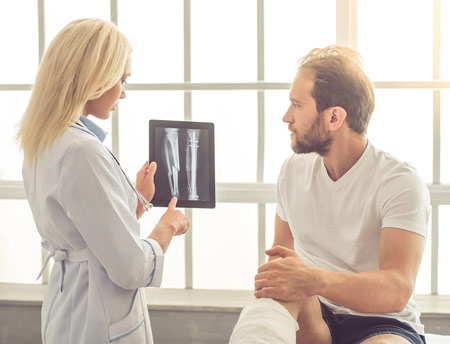 The health system in Singapore
The healthcare system in Singapore is considered the second best in the world. But if you are not a permanent resident then you will not be able to benefit from the advantages of this system. It is therefore important to subscribe before your departure or upon your arrival in Singapore, an expatriate health insurance to protect you from hospitalization costs or very expensive medical consultations.
How does Singapore's health care system work?
Singapore's healthcare system is based on the Central Provident Fund. The equivalent of a compulsory savings account for every Singaporean worker and permanent resident in the territory. It opens rights to social benefits after individual capitalization. This fund is fed by part of their salary and is used to finance mortgages, pay their retirement or finance their health insurance.
This scheme is open and compulsory to expatriates if and only if they have permanent resident status. What more than 80% of foreigners do not have since you must have been a non-permanent resident for at least 10 years in the territory to be eligible for the status.
The 3 public health schemes in Singapore
It was gradually introduced by the government from 1984 with a 3-regime system also called the 3 M's: Medifund, Medishield and Medisave.
The Medisave is introduced with the aim of developing a national medical savings scheme that helps citizens set aside part of their income in an MSA (Medical Save Account) to cover part of hospitalization costs, surgery or outpatient care.
Medishield life is a health insurance plan that helps pay for more expensive outpatient bills and treatments such as chemotherapy. It is complementary to Medisave and covers costs not borne by the Medical Save Account. But Medishield life does not cover dental, optics or pregnancy monitoring and childbirth.
The Medifund is an endowment fund set up by the government to help workers in financial difficulty.
You should know that many Singaporeans subscribe if they can to private insurance or financed through their employment in order to cover the very expensive health costs as much as possible.
The COVID-19 health situation in Singapore
After the implementation of the zero covid strategy by the Singaporean government, any non-resident, traveler or expatriate must have a complete vaccination regimen for at least 2 weeks before entering Singaporean territory. They must be in possession of a PCR test of less than 72 hours on the outward journey and be tested again when they enter the territory. The price of a PCR test in Singapore fluctuates between 150 and 200 USD. He must also apply for a "Vaccinated Travel Pass" between 7 and 30 days in advance on the Singaporean authorities' website. Finally, all non-residents, travelers or expatriates must take out travel insurance covering at least USD 30,000 of medical expenses related to Covid.
What is the cost of medical care in Singapore?
For expatriates, 80% of generalist services are provided in private practices. You can be treated in the public but the costs will approach those of private establishments. Obtaining an appointment quickly in a public establishment is more difficult and takes longer because they are in high demand by Singaporean citizens.
The cost of a consultation with a general practitioner is on average 100 SGD, or 60 euros. While the costs of consultation with a specialist are on average much higher. For example, a dental consultation can cost 1975 SGD or 1300 euros. Hospitalization for appendicitis surgery (without complications) can cost 18,000 SGD, or about 12,000 euros.
The price of an analgesic drug in pharmacies is around 9SGD.
In addition, the Singaporean service is simpler and more efficient because the optician can also be an ophthalmologist. He can therefore take care of you and then offer you suitable frames in a single consultation, which can be made without an appointment in advance.
Comparison of prices in a public and private hospital in Singapore
In a public hospital, the price of consultations for an expatriate who does not have permanent resident status are:
General consultation: around 80 SGD
Family doctor: about 94 SGD
Dental consultation: between 40 SGD and 80 SGD
Dental emergency: 94 SGD
In a private hospital, the price of consultations for an expatriate who does not have permanent resident status are:
Short consultation (-10mn): between 60 SGD and 135 SGD
Long consultation (11-20mn): between 120 SGD and 200 SGD
1 night in the hospital: between 1750 SGD and 6700 SGD
You may not pay a single penny during hospitalization by providing you with a letter of guarantee provided beforehand through your insurance under certain conditions.
In addition, if you want to make an appointment with a general practitioner you can also book a consultation in a clinic.
What are the reputable public and private hospitals for expats in Singapore?
Renowned hospitals include:
Gleneagles Private Hospital: it is one of the top 10 hospitals in the world, thanks in particular to its state-of-the-art intensive care and neonatal intensive care unit. Patients can also request and obtain an extension of their visa on the spot as well as assistance with language interpretation
Farrer Park Private Hospital: located in Connexion, the building has 20 floors with a hotel and a spa. Additionally, technology and innovations help provide the best medical treatment options.
The Singapore General Hospital (SGH): is one of the reference public hospitals in Singapore, with more than 1,700 beds, it is also a university center for science and health.
The National University Hospital (NUH): is another reference public hospital in Singapore. It is the only public hospital to offer a kidney, liver and pancreatic transplant program for adults.
How to get treatment by the emergency department in Singapore?
Singapore has a 24/7 emergency medical service. There are two numbers to contact depending on the level of urgency you require.
If you are the victim of a serious accident and want to be taken care of by the emergency service of a hospital in Singapore, contact the number of the paramedics by dialing 995.
If you are the victim of an accident and your vital prognosis is not engaged, you can dial 1777 to obtain the support of a non-emergency ambulance.
How much does a pregnancy cost in Singapore?
When you get pregnant in Singapore, your pregnancy can be managed by an obstetrician gynecologist or a general practitioner. You can have an ultrasound done at a private practice or at a hospital, in which case the fee is around SGD 175. As for pregnancy monitoring in a public hospital, routine consultations cost an average of 148 SGD and the anatomical scan around 188 SGD. In a private hospital, the price of consultations with a general practitioner or an obstetrician gynecologist is around 200 SGD and ultrasounds around 175 SGD. For childbirth, the average cost of a room in a public hospital for two nights is 8474 SGD. In a private hospital, the average cost is 12100 SGD.
What about your children?
If you have children, they must have received at least two weeks before their entry into Singaporean territory, an injection of vaccine against Hepatitis A. On site, they must also receive their booster doses, it is imperative to be vaccinated against Japanese encephalitis from the age of two months. They will also need to be vaccinated against Hepatitis B and Typhoid. Finally, if you want to send your children to primary school in Singapore, they must be vaccinated against:
BCG
Whooping cough
Poliomyelitis
Mumps
Rubella
Hepatitis B
Do I need health insurance in Singapore?
The answer is yes. Firstly because you cannot benefit from the 3M system if you are not a permanent resident. Then, because benefiting from one of the best healthcare systems in the world has a price. We deepen our knowledge of foreign health systems every day, Singapore is one of them. And this for the sole purpose of offering you the most appropriate insurance contracts for your situation.
What health insurance for Singapore?
It is recommended to take out GoldExpat expat health insurance,the ideal Singapore insurance suitable for Asian countries.
Hospitalization management at 100% of the actual costs: Hospitalization must be reimbursed at 100% of the actual costs incurred, it is a real necessity for insurance Singapore. The costs of a hospitalization in Singapore are high, it is essential that you be covered to 100% in case of an accident.
Coverage of current medical expenses: Medical expenses are reimbursed at 90% or 80% (depending on the formula chosen) of the actual expenses incurred. This includes consultations with general practitioners and specialists, health checks, medication, etc.
Taking charge of personal liability: Being covered is one thing, but being covered for damage to others is another! Imagine you were causing property damage in Singapore. Your care will obviously be taken care of. But if you do not have a civil liability in your Singapore insurance, then the costs to pay to that third party will not be covered by your insurance and you risk incurring serious debt!
Repatriation support: There are many medical cases or situations where repatriation to the country of origin is required or highly recommended. Where Singapore's social security system will never allow repatriation, private health insurance may allow you to return to your country for treatment.
Our multilingual team is there to accompany you from A to Z.
Medical assistance platform available 24/7