Do you go abroad at least twice a year? Are you a globetrotter? Alone or accompanied, go on holiday all year round at an extremely competitive rate to be insured for all your trips with Horizon 365 insurance! Get cancellation guarantees all year round without worrying about the date you buy your stay, the insurance of your luggage or the assumption of your medical expenses abroad. Indeed, medical costs abroad are often high abroad and Social Security does not cover you everywhere.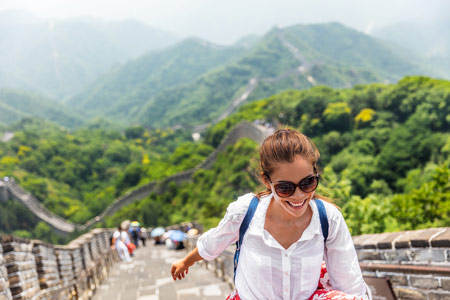 Who can buy Horizon 365 year-round travel insurance?
Horizon 365 annual travel insurance is attractive for people who travel regularly or at least twice a year. Whether you are traveling alone or as a couple or as a family,to purchase Horizon 365 annual travel insurance you must be under 85 years of age, reside in the European Union and be a beneficiary of a health insurance plan (e.g. Social Security in France). This insurance policy is valid for all stays of less than 90 days and is available up to age 85.
What are the benefits of Horizon 365 annual multi-risk insurance?
From €155 per year for several trips without renewal commitment

Guarantees put in place from the beginning of the contract for all your trips for one year without obligation to declare your future trips

Simplicity and immediate online subscription

A 24/7 support platform
Your warranties with Horizon 365
Reimbursement of medical expenses at 100 of the actual costs up to 300,000 euros (including Covid-19)
Direct payment in case of hospitalization
Travel cancellation and modification insurance up to 6,000 euros
Baggage insurance
Repatriation assistance at real costs
Legal assistance 3,000 and criminal bail 30,000
Civil liability 4,500,000
Medical assistance platform available 24/7
How much does annual travel insurance cost?
Per person: 155€ (180€ from 65 years old)
Per couple: 280€ (330€ from 65 years old)
Per family: 390€ (520€ from 65 years old)
Up to 3 children under the age of 25, over 95 euros/child.
How do I buy Horizon 365 insurance?
You can apply for a free quote online and purchase your annual multi-risk travel insurance directly 24 hours a day.
How does Horizon 365 multi-risk travel insurance work?
After registering your subscription and receiving your payment, you will receive your membership certificate for annual travel insurance (with the numbers to call in case of hospitalization and assistance benefits 24/7) and Horizon 365 travel insurance terms and conditions. To obtain reimbursement of your health costs excluding hospitalization or assistance (depending on the terms of the contract), you will need to send the original prescriptions and invoices of your expenses to the management center. We will explain very precisely how to proceed.