You are travelling in Europe for up to 12 months and need insurance for your long-stay visa with enhanced guarantees? Whatever the reason for your trip (tourism, family visit or any other reason), it is mandatory to provide international insurance to protect you in Europe during your trip and to obtain your long stay visa.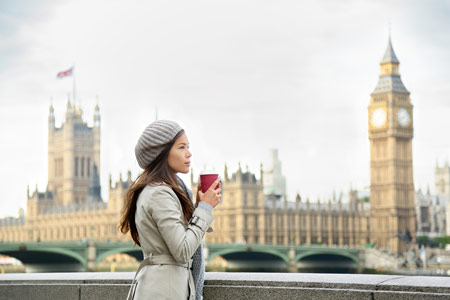 Who can buy Europe Access Extension insurance?
This insurance is for anyone under the age of 75 wishing to travel to Europe, for a maximum of 365 days. Do you spend a year on sabbatical in Europe, a professional mission, time during your retirement or a long trip to Europe? The international Insurance Europe Access Extension is suitable for you.
Your advantages with the Long Stay Visa Insurance Europe Access Extension ?
From €68 per month

Complies with highest requirements for long stay visa up to 12 months

Immediate application online

A 24/7 support platform, 7 days a week
Your coverage with Europe Access Extension insurance
Mondassur offers Europe Access Extension insurance for Europe with a very good guarantee-price ratio and a cap for your increased medical expenses (100,000 Euros).
Medical assistance platform available 24/7
medical coverage on the 1st euro with a maximum ceiling of 100,000 euros
direct care in case of hospitalization at 100% of the actual costs
reimbursement, always at 100% of the actual costs, of your expenses in current medicine (analysis, laboratory examinations, radiological act)
repatriation assistance, for your travels throughout the European Union
civil liability privacy and capital accident
How much does Europe Access Extension insurance cost?
How do I purchase Europe Access Extension long-stay visa insurance?
You can apply for a free quote online and buy your insurance for a long stay in Europe 24 hours a day. Once you have completed your subscription, you immediately receive by email your insurance certificate for VLS – long-stay visa that you will need for any visa application. In addition, Mondassur offers personalized support and our advisors will answer every question you can ask, by phone or email.
How does Europe Access Extension insurance work?
You buy your Europe Access Extension insurance directly online from your computer, smartphone or tablet. You receive by email your insurance certificate that will be requested to obtain the long stay visa in Europe. You will be able to present your insurance certificate to the consulate for obtaining the visa.
You receive your insurance card by email with emergency numbers to contact in case of need for assistance 24/7. You also receive by email the terms of your insurance contract with the details of how your warranties work.