If you are going on a long stay for less than a year, opt for travel insurance less than a year that will allow you to be serene for the whole time you are abroad. If your stay is ever scheduled for less than 90 days, don't hesitate to check out our various short-stay travel insuranceoffers.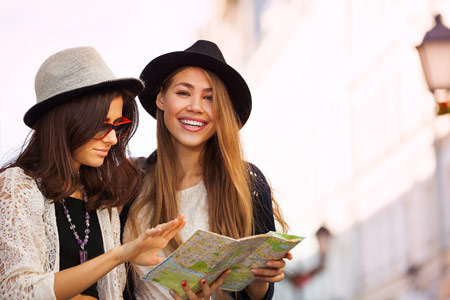 Better understand long-stay travel insurance
Whatever the nature of your trip (family, professional), you and your family will be covered. We have compared and selected the best travel insurance on the market to cover you best during your stay. It is important to take out travel insurance because medical costs in many countries of the world are much higher than in France. Also be aware that your credit card insurance does not cover you on the right terms because it is more of an assistance than an insurance! Especially since the coverage is only valid for 3 months maximum.
Choice criteria for your long-stay travel insurance
Please ensure that the deductible for your long-term travel insurance policy is as low as possible (if not non-existent). In fact, most of the time the cheapest insurance companies require to pay a deductible (either as a percentage or a fixed amount) as opposed to an insurance on the 1st euro that will cover all your health expenses.
If you are travelling to a country where health care costs can be exorbitant (for example, Japan, Canada or the United States), it seems wise to pay attention to the reimbursement ceiling, preferably in excess of one million euros.
Meeting these criteria will depend more or less on your budget, the higher your budget, the better you will be insured with the best guarantees and caps.
Our long-stay travel insurance
Check out Mondassur's travel insurance range and ask for a free quote for travel insurance tailored to your stay abroad. With our wide selection of international health insurance, we provide a solution to every trip abroad to leave in peace. Our insurance covers people up to the age of 84 with excellent guarantees:
Hospitalization taken to 100 without deductible
Civil liability included
Repatriation assistance
With our comprehensive insurance, we cover you from 30 euros/stay.
Premium/Access: accessible to people under 35 years of age,going abroad for less than a year, whether for an internship, studies, a professional mission or even as a tourist. Flexible insurance with medical guarantees, repatriation assistance, civil liability and loss/theft of luggage.
International Junior: Insurance for students under 35, the most economical on the market and offering the most comprehensive coverage guarantees among international student insurance (excluding Canada and the USA).
Premium Extension Exclusive insurance for students going to study in the USA as it corresponds to 100 the requirements of American universities. This insurance offers the best guarantees against the very high costs of care in the USA and at a very competitive rate, 2 to 3 times cheaper than the insurance offered by the universities themselves!
Generation:  Generation insurance offers 2 options to cover you for your stays abroad less than one year. The Generation Access offer offers economic coverage, including coverage of medical expenses of up to 150,000 euros and repatriation assistance. The Generation Plus offer offers you more comprehensive coverage, with a coverage ceiling of 500,000 euros, repatriation assistance and also civil liability.
Mytravel Finally, discover our MyTravel insurance which, in addition to offering you quality coverage with medical procedures up to 200,000 euros, also offers you the ease of insurance that can be taken out at any time, even if you are already in your destination country.