If you are going on a long stay of more than 90 days, opt for an international health insurance that can cover you from 3 months to several years.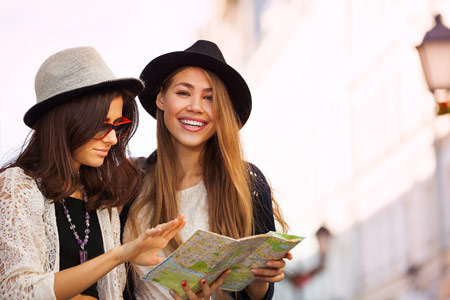 How can I be insured for long-stay trip abroad ?

Whatever the nature of your trip (family, professional), you and your family will be covered. We compare the best health insurance for abroad to cover you as best you can during your stay abroad. International health insurance is essential because medical costs in many countries around the world are increasing. This is mandatory in some countries for your visa in particular. No one is immune to an accident or an epidemic virus like Covid. Also be aware that your credit card insurance does not cover you on the right terms because it is more about guarantees of assistance rather than real insurance! Coverage is limited to a maximum of 90 days.
How to choose my healthcare insurance for a long-stay abroad ?
The choice of insurance depends on the individual's personal situation and needs. There are hundreds of travel or expat insurance policies. How do I choose? Get advice. Our experts do it for free and if we don't have insurance that is interesting or appropriate for you, we'll tell you. Do not choose insurance based solely on price. If the guarantees don't match your needs, you'll pay insurance for nothing… Thus, most of the cheapest insurance companies require that a deductible (either as a percentage or with a fixed amount) as opposed to insurance without deductible that will cover all of your health expenses.
If you are travelling to a country where health costs can be exorbitant (such as Japan, Canada, Singapore, the United Kingdom or the United States), you should analyze the reimbursement limits.
The best deal for long-stay health insurance
Ask for a free quote for international health insurance tailored to your stay abroad. With our wide selection of international health insurance, we provide a solution to every trip abroad to leave in peace. Our insurance covers people up to the age of 84 with excellent guarantees:
Hospitalization taken to 100% of actual costs without deductible
Civil liability included
Repatriation assistance
With our comprehensive insurance, we cover you from 27 euros/stay.

GoldStart insurance:
Range of insurance for stays abroad from a few months to several years. Flexible and highly flexible insurance depending on the level of guarantees: Backup, Basic and Nomad incorporating guarantees of repatriation assistance, civil liability and individual protection. Very competitive rates.

Gold Visa:
Insurance for stays from a few months to a few years for guarantees compatible with different visas at a competitive rate. Limited coverage for comprehensive health coverage. This insurance can be taken out until age 70 and insure you after no age limit.